Independent Journalist Bootcamp
Interested to learn the ins and outs of freelancing? Looking to expand your skillset to include freelancing, from the business side to how to make a pitch? Join us for the Independent Journalist Bootcamp. RJI is hosting this remote workshop with a focus on building the skills and knowledge you need to be a successful independent journalist.
This Bootcamp will be on May 19 & 20, 2023 led by Will Lager of the RJI Innovation Team and Kara Edgerson, Digital Director of the One Newsroom at the University of Missouri.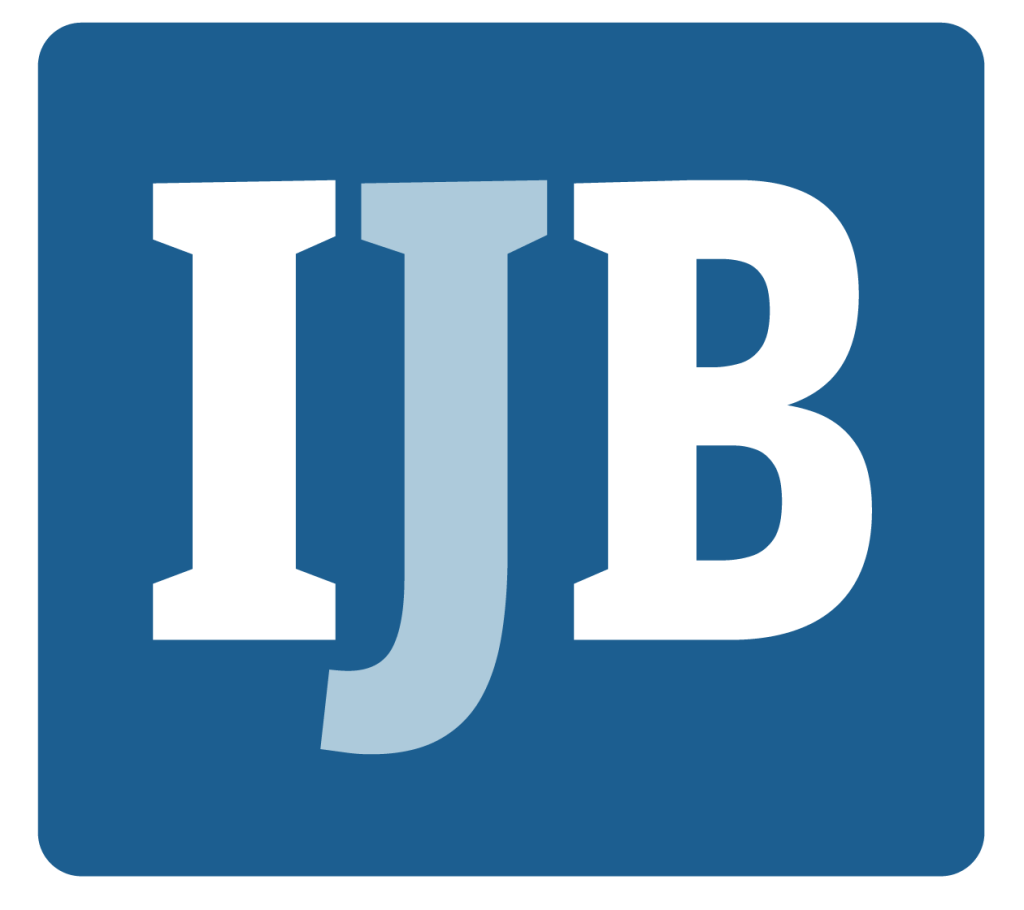 Questions
Contact Will Lager will.lager@rjionline.org or Kara Edgerson kne3wr@missouri.edu
Session Leader Bios
Session leaders will be added here as they confirm.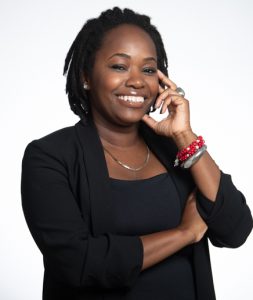 Vanessa Charlot
Twitter: @vanessacharlot_
Vanessa Charlot is an award-winning photographer, filmmaker, lecturer, curator and media safety trainer. She is an Assistant Professor of Creative Multimedia at the University of Mississippi School of Journalism and New Media. Her work focuses on the intersectionality of race, politics, culture and sexual/gender expression to explore the collective human experience. The purpose of her work is to produce visual representations free of an oppressive gaze. Vanessa seeks to humanize Black bodies through her photography, restoring the dignity and vitality of those often shot as subjects divorced from context, motives, and histories. Her work invites us all to question our relationship to what we think about when we see Black bodies as static images and in motion.
She has worked throughout the U.S., Caribbean and Southeast Asia. Her photographs have been commissioned by the New York Times, Gucci, Vogue, Rolling Stone, The New Yorker, Oprah Magazine, The Atlantic, The Guardian, Apple, New York Magazine, Buzzfeed, Artnet News, The Washington Post and other national and international publications. Vanessa lectures at the International Center of Photography and is the recipient of the International Women's Media Foundation Courage in Journalism Award for 2021. She is currently an Emerson Collective Fellow.
---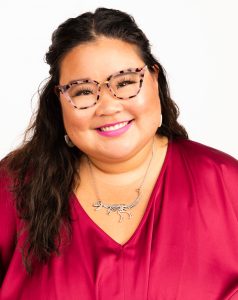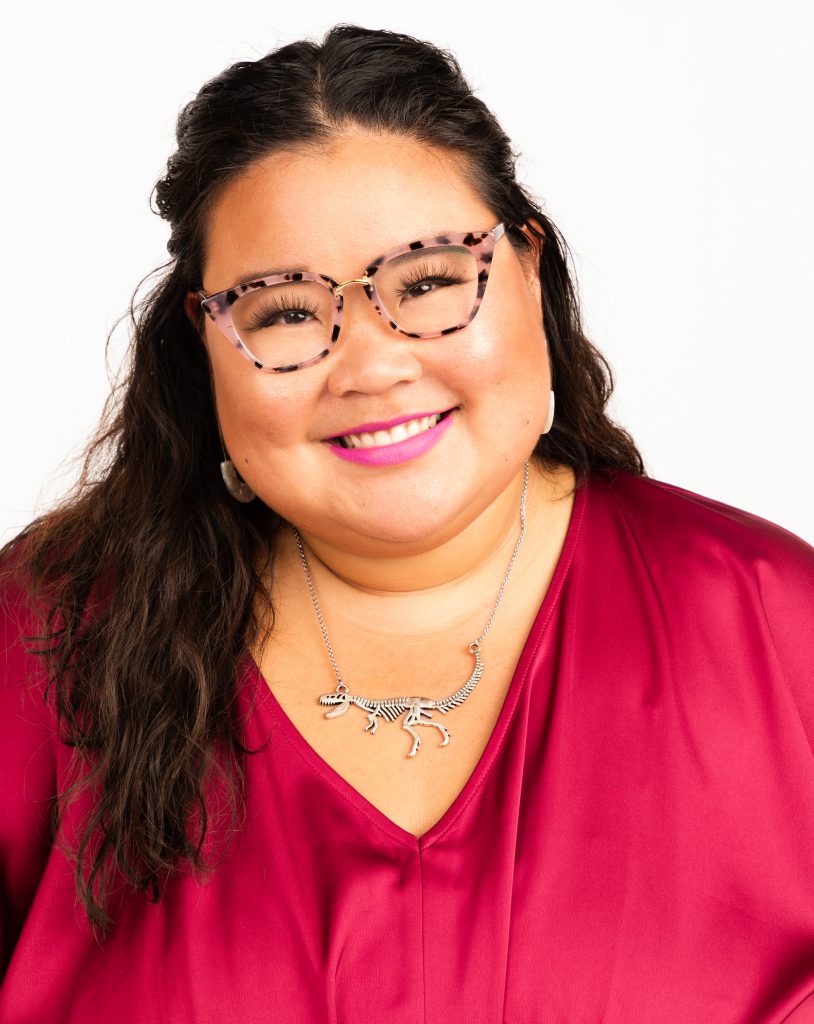 Emma Carew Grovum, Kimbap Media
Twitter: @emmacarew
Emma Carew Grovum is the director of careers and culture at The Marshall Project and also the founder of Kimbap Media, a consultancy solving problems at the intersection of technology and audience. In addition to bringing anti-racism interventions to newsrooms, Emma coaches journalists on leadership, product thinking, and digital transformation. She is a co-founder and regular contributor to the News Product Alliance, runs a leadership accelerator for journalists of color called Upward, and co-hosts Sincerely, Leaders of Color, a space for anyone interested in building a safer industry for journalists of color. She currently serves on the board of directors of Prism, a women/BIPOC-centered news startup.
---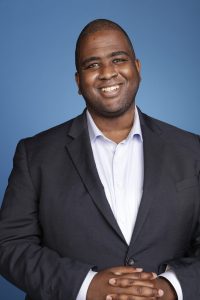 Christopher Nelson, News Nation
Christopher Nelson is the Director of Talent Relations and Recruitment for News Nation based on Chicago. He helps manage the recruitment of on-air and off-air talent for News Nation, provides coaching and mentoring to staff on career growth and development, and advises network leadership on strategic priorities. He also supports NewsNation and parent company Nexstar's diversity equity and inclusion efforts.
Nelson joined NewsNation in June 2020 and initially served as Weekend Managing Editor helping to oversee the network's weekend coverage and contributing to the planning of special projects such as Election 2020 and the Presidential Inauguration.Previously he was a Coordinating Producer at MSNBC and a contributing writer for the digital platform NBCBLK. He also served as both Senior Editor and as an Assignment Editor at NBC News managing the network's Network News Desk overnight.
In a previous stint with NBC News, Nelson was a researcher on the Network News Desk. He joined NBC News as part of the highly regarded News Associates program. Earlier in his career, he was a news writer at the CBS-owned WJZ-TV and a blogger for The Baltimore Sun's BTheSite.com.
He began his journalism career as an anchor, reporter, and writer for "Teen Perspective 2 News," a monthly news program for young people at WMAR-TV while in high school. Nelson earned a bachelor's degree in communications from Loyola University Maryland and a master's degree in law from the Georgetown University Law Center. He is a member of the National Association of Black Journalists and the Online News Association.
---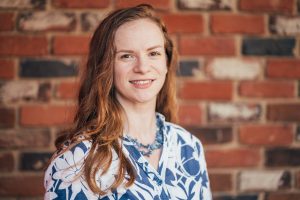 Lizzy Hazeltine, NC Local News Lab Fund
Twitter: @LizzyHazeltine
Lizzy Hazeltine leads the NC Local News Lab Fund, which pools resources to power a network that expands the reach, utility, reflection, and sustainability of NC's news and information ecosystem. The fund and its partners have invested more than $4 million in the state's longest-neglected communities and geographies since 2017. Prior to the NC Local News Lab Fund, Lizzy worked in marketing strategy, venture capital, software startups, and startup journalism, including a formative stint at Scalawag. She also coaches news teams outside NC on audience and revenue growth.
---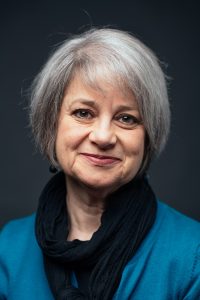 Regina McCombs, Hubbard School of Journalism & Mass Communication
Twitter: @reginajmc
Regina McCombs is a lecturer and senior fellow in visual journalism at the Hubbard School of Journalism and Mass Communication at the University of Minnesota. Previously, she was the Senior Editor for Visual News at Minnesota Public Radio, leading a team creating photography and video, including a network of 16 freelance photographers. She came to MPR News from the Poynter Institute, where she taught multimedia, mobile and video journalism for five years. She was senior producer for multimedia at StarTribune.com in Minneapolis for 11 years, coordinating multimedia coverage, shooting and editing video stories and producing major projects. Her journalism career began as a photographer and field producer at KARE-TV in Minneapolis, where she worked for 13 years. Winner of numerous Best of Photojournalism and Pictures of the Year International awards for multimedia storytelling, Emmys for her video and multimedia work, and an Eppy for the MPR team's photography, she speaks regularly about finding new ways to tell stories on the Web and mobile platforms.
---
Meg Martin, Freelance Editor
Twitter: @meg_e_martin
Meg Martin is a freelance editor spending an academic year at the University of Michigan on a Knight-Wallace fellowship, where she's studying ways that small newsrooms can create clearer pathways for people to become editors – and support and connect them once they're in those roles. She has rooted her career in local news, most recently as managing editor for regional news at Minnesota Public Radio. She has been an editor, project manager, researcher and producer on investigations, projects, podcasts and daily/breaking news. Before her time in Minnesota, she worked on the Public Insight Network, spent five years at The Roanoke Times, where she led the paper's digital team, and was a fellow and editor at The Poynter Institute.
---
Karen K. Ho, Writer
Twitter: @karenkho
Karen K. Ho is a senior writer at ARTnews covering business and art crime. She has freelanced for outlets like The Cut, GQ, TIME, Men's Health, Glamour, The Daily Beast, Interview and many others. She is also behind the Doomscroll Reminder Bot.
---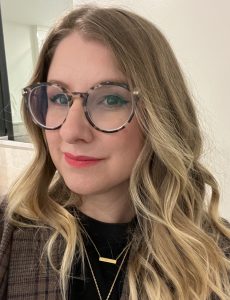 Kristen Larson, Yahoo
Kristen is a digital security expert with five years of experience working with journalists and newsrooms. Her work has been highlighted in The New York Times, Bloomberg, The Global Investigative Journalism Network, and OpenNews.
Currently, Kristen manages the Security Behavioral Engineering team at Yahoo, which is responsible for training and supporting journalists working at Yahoo News, Yahoo Finance, Yahoo Sports, TechCrunch, Engadget, and Autoblog. Before joining Yahoo, she spent four years developing the security education program at The New York Times.
Kristen is passionate about building accessible security education and resources for journalists worldwide. She also enjoys reading cookbooks and spending time with her rescue pup, Georgia.
---
Independent Journalist Bootcamp Schedule
Session times may change
Each of the times are starting times – session to run around an hour with 15 minutes between
Friday, May 19
Introductions and welcome with Kara Edgerson & Will Lager
The business of freelancing: billing invoicing and building your business with Emma Carew Grovum
Redoing your resume & resume feedback with Benet Wilson
Freelancing and photos – how to work with freelance photographers, photo editors or hire them yourself with Regina McCombs
How to pitch for TV and radio, and tips for your TV debut with Karen Ho
Fundraising for your project with Lizzy Hazeltine
---
Saturday, May 20
How to network thoughtfully & networking opportunities with Christopher Nelson
Lunch lightning session – how to get your URL and frame your online branding with Will Lager
Practical data security & best practices with Kristen Larson
Freelance editing, finding an editor and working with them with Meg Martin
HEAT training / safety when on assignment alone with Vanessa Charlot
Closing with Kara Edgerson & Will Lager
Done for the weekend!
Registration fees are on a sliding scale
Students $25
Starting out independents $35
Established independents $50
Staffer, newsroom is paying $75
If you need a scholarship to attend, or have other questions please email Will & Kara.