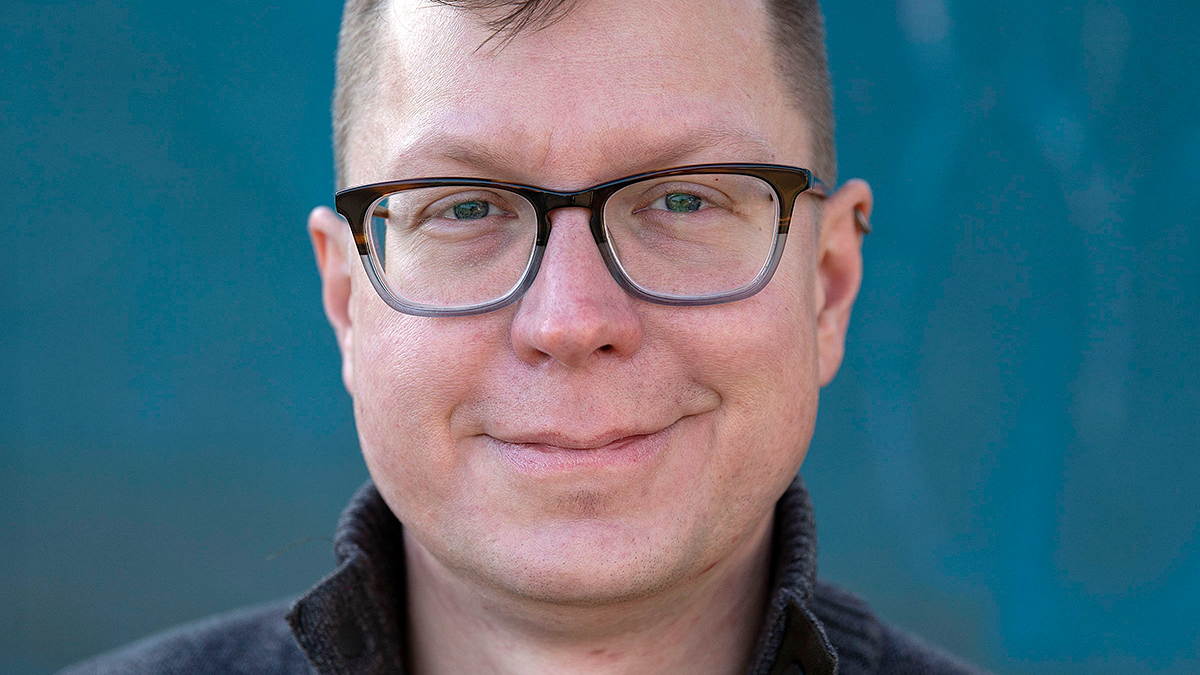 William Lager joins Reynolds Journalism Institute innovation team as project manager
Columbia, Mo. (Jan. 19, 2022) — William Lager, a mission-oriented journalist bridging data, visuals and engagement, will join the Donald W. Reynolds Journalism Institute at the Missouri School of Journalism as the Innovation Lab project manager and editor starting January 31.
"I am thrilled that Will is joining the innovation team," said Kat Duncan, Director of Innovation for RJI. "His experience working with underserved communities, thoughtful building of user experiences and his love of collaboration really make him a wonderful fit for this role. I look forward to the enthusiasm, ideas and thoughtfulness he will bring to RJI and our work helping make positive change in and for journalism."
Duncan said Lager will help build resources, tools, platforms, and workshops with newsrooms and organizations across the country.
"I'm eager to build collaborative spaces with Mizzou and organizations throughout our communities," Lager said. "It is a great opportunity to serve communities, especially those marginalized, ignored, or underserved by traditional media and institutions."
Lager took an unusual path into a journalism career, completing a Bachelors of Fine Arts at the University of Minnesota with an emphasis in sculpture and metalwork. But while he won't be crafting any sculptures at the school, his process-oriented degree represents the outside-the-box thinking that he brings to RJI's innovation team.
"My degree trained me how to evoke thoughts, images, and experiences through visual storytelling," Lager said. "Everything I do draws on that original foundation; building and designing products with the audience in mind as a collaborator and partner, in service of the audience, it all scratches that same process-oriented creation itch."
This path grew from Lager's community-centered engagement work with various non-profit organizations that, in turn, led to joining Minnesota Public Radio News on a community-centered reporting project. That project grew into eight years of transformation of every aspect of digital storytelling at MPR News from data, visuals, CMS development and engagement avenues to original reporting and source diversity tracking.
Going freelance at the start of the pandemic, Lager worked on a variety of projects like the 'Leavers' Survey with Carla Murphy, the Racial Reckoning project, and facilitating online conferences like the Lenfest News Philanthropy Summit, to name a few.
He was one of many journalists collaborating to create the DEI Coalition for Anti-Racist, Equitable, and Just Newsrooms, and he also designed the visual identity of this community space where members can share ideas and resources to create positive change within journalism.
As project manager at RJI, Lager will look to partner with newsrooms and other organizations to help them better serve their communities. Part of his responsibility will be to account for needs and capabilities that can vary widely across the communities we serve.
"Each organization and community has uniquely different needs, and it's important to make sure any projects are intentionally crafted in a sustainable and cost-effective manner," Lager said. "If a small newspaper gets a whiz-bang product, but they don't have the staffing or tech resources to support it, it doesn't do anybody any good. We need to be cognizant of needs, but also resources."
Comments