Potter Digital Ambassadors
The platforms. The tools. The strategies. They just keep coming — Google Analytics, Facebook Live, Instagram, Hootsuite.
How does a small, community paper keep up? What do you do when your reporters are not the most technically savvy in this increasing digital world?
You get digital natives to come into your newspaper for one week and provide a crash course on how to maximize multimedia, analytics and social media for your newspaper.
After speaking with community newspapers around Missouri, Walter B. Potter Jr. worked with the Missouri School of Journalism's Donald W. Reynolds Journalism Institute to develop the Potter Digital Ambassador program. The program is supported thru the Walter B. Potter for Innovation in Local Journalism endowment fund.
The premise is simple: recruit students from the journalism school and send them to live and work for a small community newspaper for one week during their winter break. The digitally savvy young journalists, who are proficient in a range of media, work with a news organization training their staff in digital tools and practices, and leave written tips, reminders and step-by-step instructions that can help sustain the initiatives they brought to the news organizations.
The newspapers are selected through an application process that focuses on digital needs, a willingness to welcome the students and an ability to follow through on the week's objectives.
Students are selected according to how well their skill sets matched the newspaper's needs, and how closely their backgrounds coincided with the size and nature of the community.
The end result? Students establish relationships with working journalist and get to see up-close how a community newspaper operates. And the newspapers? They learn new skills to enhance their story telling and get their information to the people that matter… their community.
Want to learn more about the program? Please contact rji@rjionline.org.
About Walter B. Potter Jr.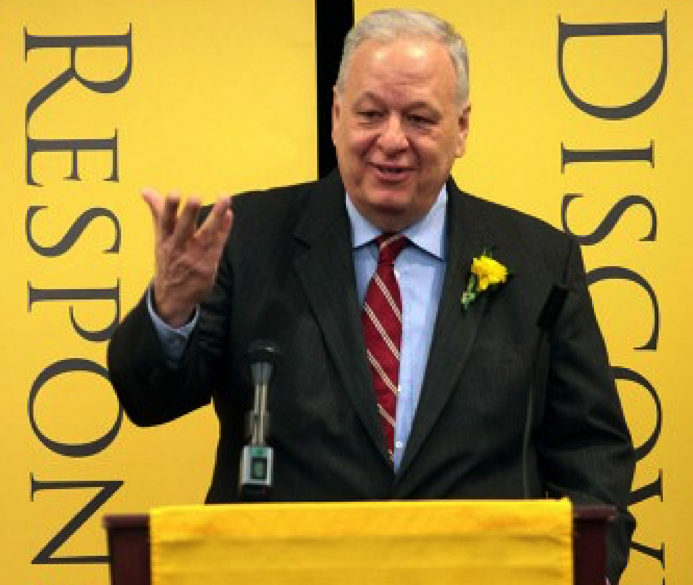 In 2010, Walt Potter (MA '81) established the Missouri School of Journalism's Walter B. Potter Fund for Innovation in Local Journalism. The endowment supports teaching and research centered on journalism that serves small communities, such as towns in rural areas or individual neighborhoods in larger urban areas. Potter says his gift is in honor of his late father, Walter Sr., and is motivated by his career as a journalist as well as his positive experiences as a graduate student at the Missouri School of Journalism.