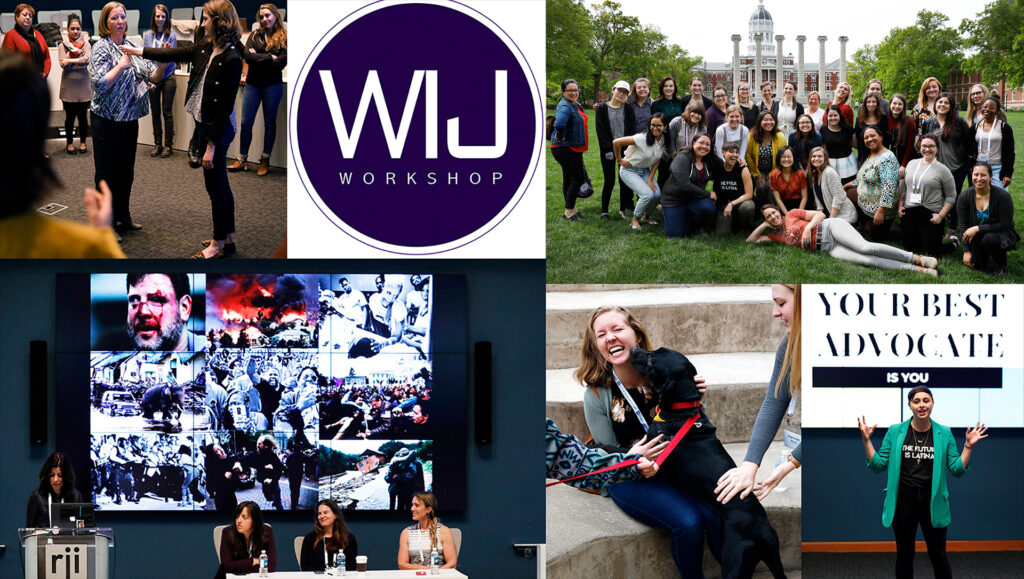 Women in Journalism Workshop 2022
The Women in Journalism Workshop is an annual workshop that focuses on challenges and issues specific to women in the journalism industry today. We want to help build safer, more diverse and innovative newsrooms to serve our communities worldwide. You will learn how to innovate the way you cover stories, the management of newsrooms and teams, and be trained in emerging skills and tools. The WIJ Workshop is committed to being an inclusive, supportive, private, positive and diverse space for discussion, collaboration and learning.
The 2022 WIJ Workshop will be April 8-10, 2022 at the Reynolds Journalism Institute.
Students $35, Professionals $75
WE ARE FULL! Email Duncank@rjionline.org to be added to the waitlist
The WIJ room block is at the Broadway DoubleTree, $149 a night. Call and ask for a room in our block!
Questions
Contact Director of Innovation & Founder of WIJ Workshop Kat Duncan at duncank@rjionline.org.
Bios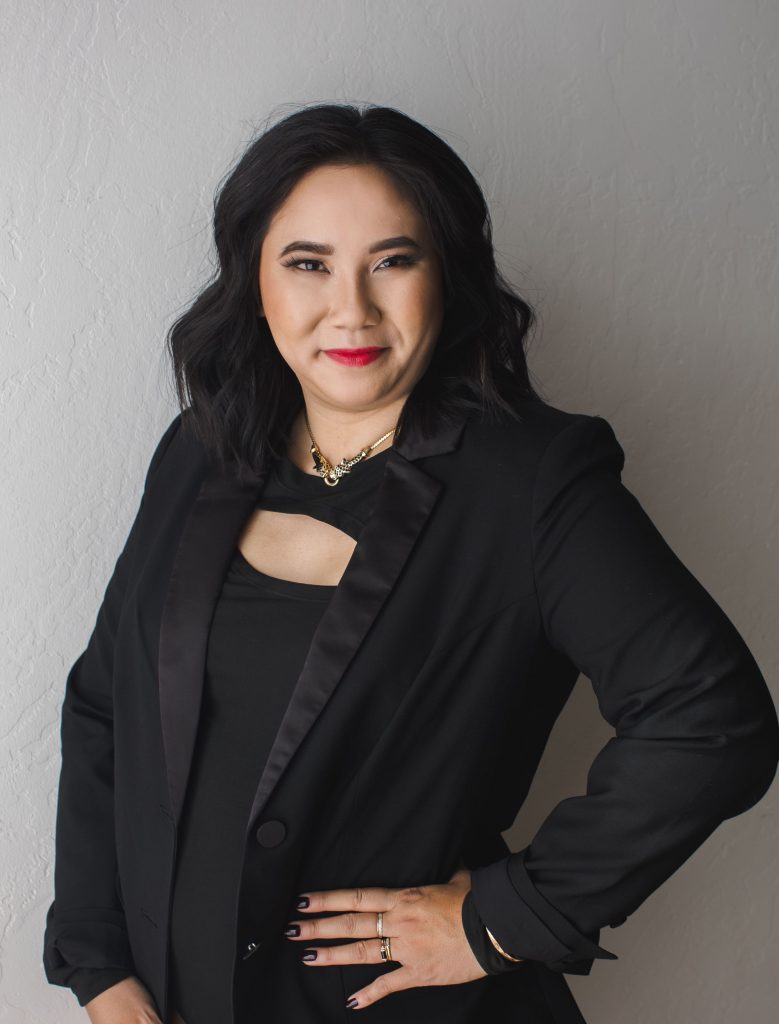 P. Kim Bui, Arizona Republic
Twitter: @kimbui
P. Kim Bui is the director of product and audience innovation at the Arizona Republic. A native Iowan, she's focused her career on leading real-time news initiatives and creating new storytelling forms for digital, print and broadcast companies catering to local, national and global audiences. Prior, she was editor-at-large for NowThis News and deputy managing editor for reported.ly, a distributed social journalism startup. She was in the inaugural class of the Executive Program in News Innovation and Leadership from City University of New York's Craig Newmark Graduate School of Journalism. She's spoken on journalism and leadership worldwide and written about empathy in journalism for a number of research outlets. She writes a newsletter for emerging leaders and managers, The Middles and collaborates on a column about creating a better workplace for journalists of color, "Sincerely, Leaders of Color."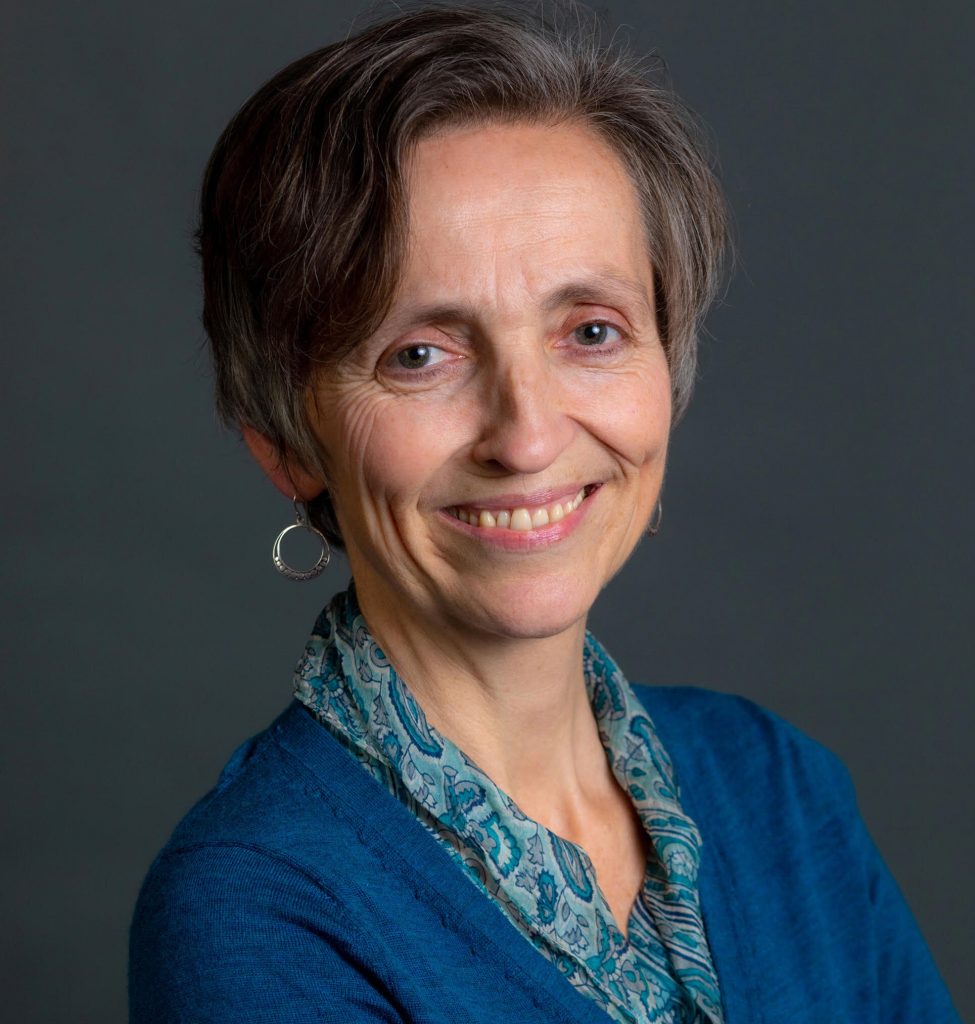 Stefanie Friedhoff, Brown University School of Public Health
Friedhoff is a professor of the practice and content director at the Brown University School of Public Health, and a veteran journalist. Her work investigates intersecting issues of science, technology, migration, education, culture and trauma. She engages diverse communities on these subjects through research, writing, talks, events, consulting and leadership. At Brown, she leads the School of Public Health's crisis communication and pandemic policy response team, and researches the relationship between the information needs of marginalized communities, misinformation, and health. Other projects include trauma workshops for journalists, journalism startup support, and journalism conferences. Her work has appeared in Time magazine; The Boston Globe; Sueddeutsche Zeitung, a German newspaper; and other publications. Friedhoff, who was a 2001 Nieman Fellow, created and led Nieman's Trauma Journalism Program from 2006 to 2012.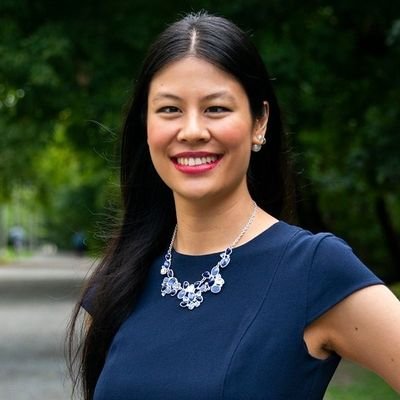 Karen K. Ho, Business Insider
Twitter: @karenkho
Karen K. Ho is the Business of Sustainability senior reporter at Insider. She covers corporate and government sustainability initiatives, ESG investing, renewable energy, supply chains, and how operations management executives are adjusting to climate disasters around the world. Before Insider, Karen was a global finance and economics reporter at Quartz.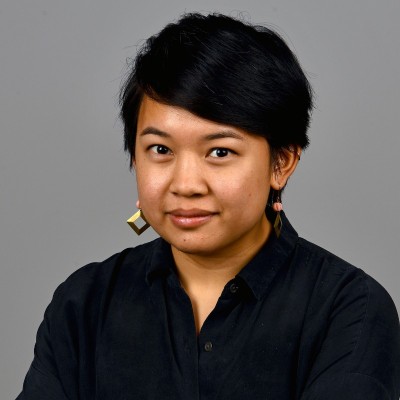 Sophie Ho, Washington Post
Twitter: @sophanho
Sophie Ho is the assignment editor of News Analytics at The Washington Post. She also led the Safety and Moderation committee in the creation of the DEI Coalition Slack in 2021. Prior to her current role at the Post, she was the Post's first newsroom audience analyst, and before that she was an operations editor and universal news desk engagement editor. She joined The Post in 2016 as an intern on the audience development team after graduating from UC Berkeley with a degree in political science.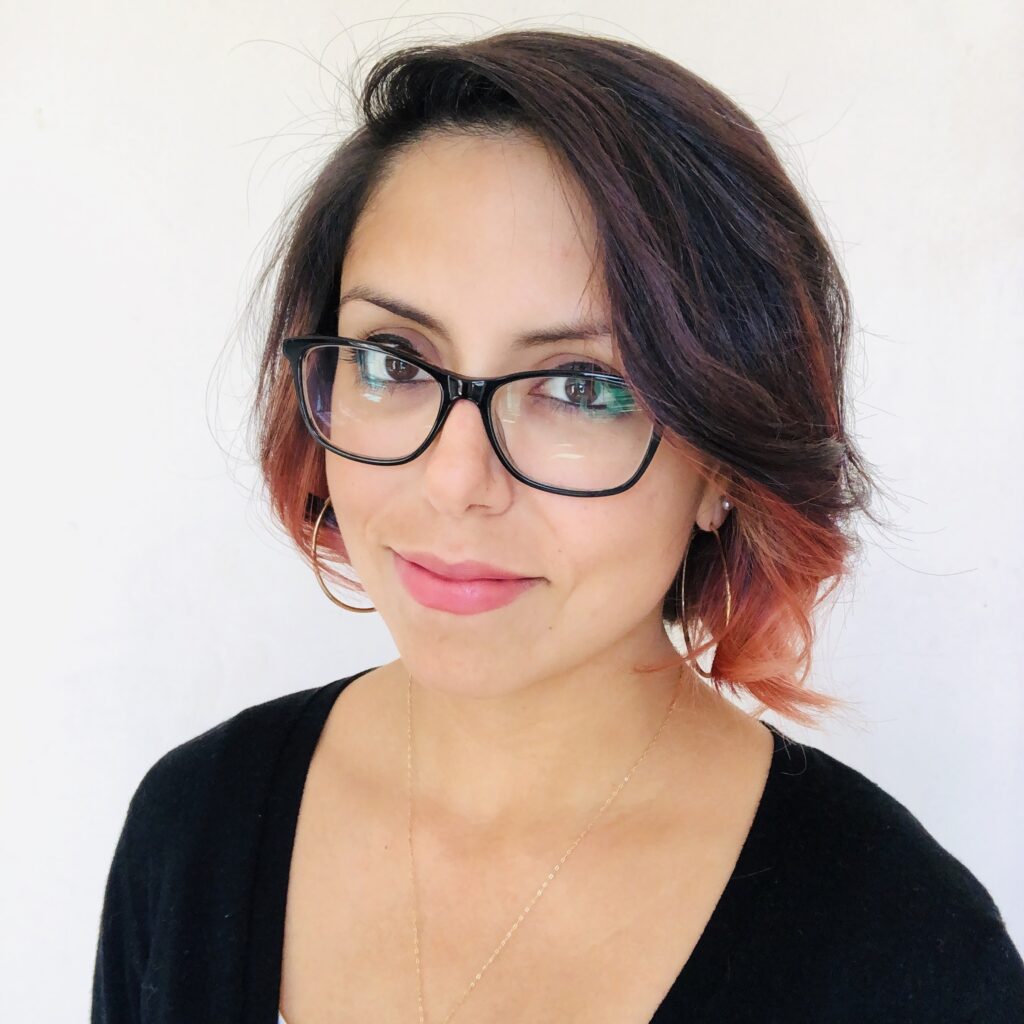 Laura Garcia, BBC Mundo
Twitter: @lauragrb
Laura Garcia's work as a multimedia journalist started in her hometown of Mexico as a newspaper photographer covering the "lucha libre." She's an incurable nerd and has always been fascinated with new ways of telling stories, new tech, coding, apps, and even VR/AR. Laura worked for newspapers and film production companies in the U.S. before moving to the UK in September 2011. She has worked in different national newsrooms across the UK as a TV and radio producer. She taught multimedia journalism and TV production at the University of Kent for five years until December 2019. Currently, Laura's main job with First Draft is teaching journos to spot and verify disinformation. She is passionate about getting new diverse voices into the industry and is the co-founder of PressPad, a social enterprise dedicated to helping young people become journalists.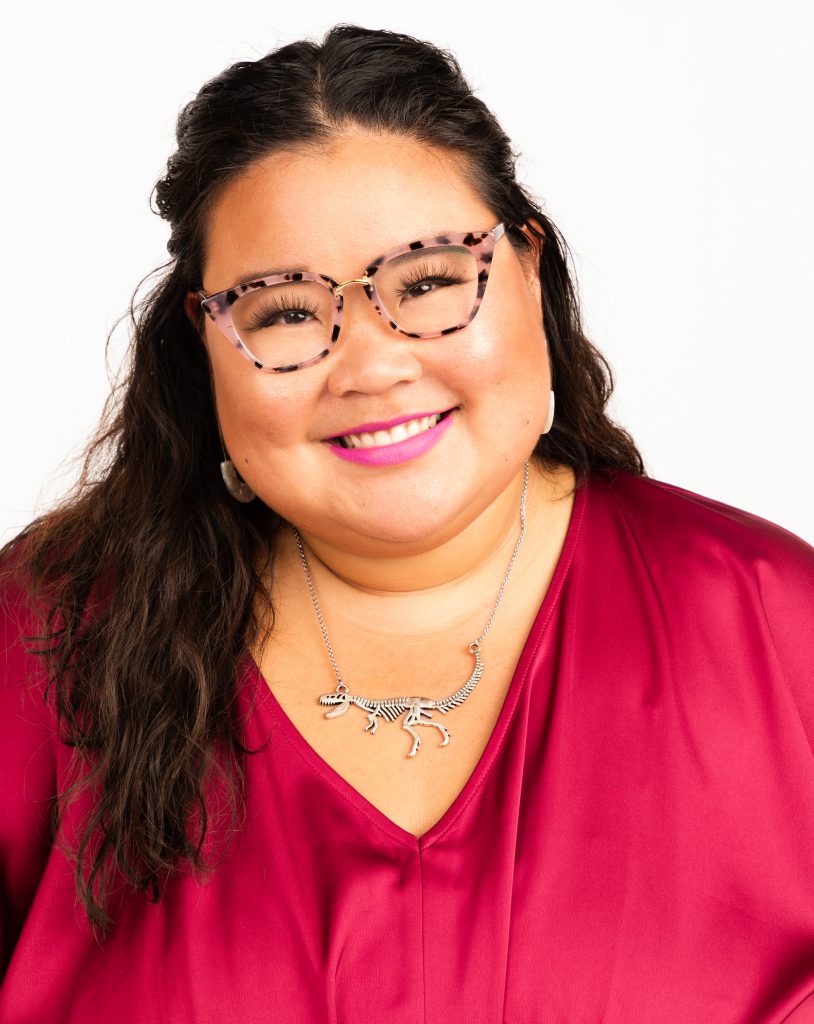 Emma Carew Grovum, Kimbap Media
Twitter: @emmacarew
Emma Carew Grovum is the founder of Kimbap Media, a Brooklyn-based consultancy solving problems at the intersection of journalism, technology, and audience. Emma coaches journalists on leadership, product thinking, and digital transformation.
Beyond running Kimbap Media, Emma holds several additional external roles, including programming director for the News Product Alliance and lead partner at Media Bridge Partners, a collective of like-minded journalists working to bring newsrooms into an anti-racist future. She is a proud and active alumnus of the Chips Quinn Scholars and NextGenRadio programs.
Emma is a current Reynolds Journalism Institute fellow studying best practices for developing and retaining leadership candidates of color for local newsrooms. She has previously held editorial, leadership, and product roles at The Daily Beast, The New York Times, Foreign Policy, The Chronicle of Philanthropy, and The Star Tribune.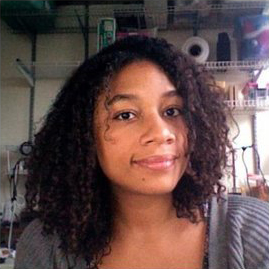 Harlo Holmes, Chief Information Security Officer and Director of Digital Security at Freedom of the Press Foundation
Twitter: @harlo
Harlo Holmes strives to help individual journalists in various media organizations become confident and effective in securing their communications within their newsrooms, with their sources, and with the public at large. She is a media scholar, software programmer, and activist; and is an adjunct professor at New York University.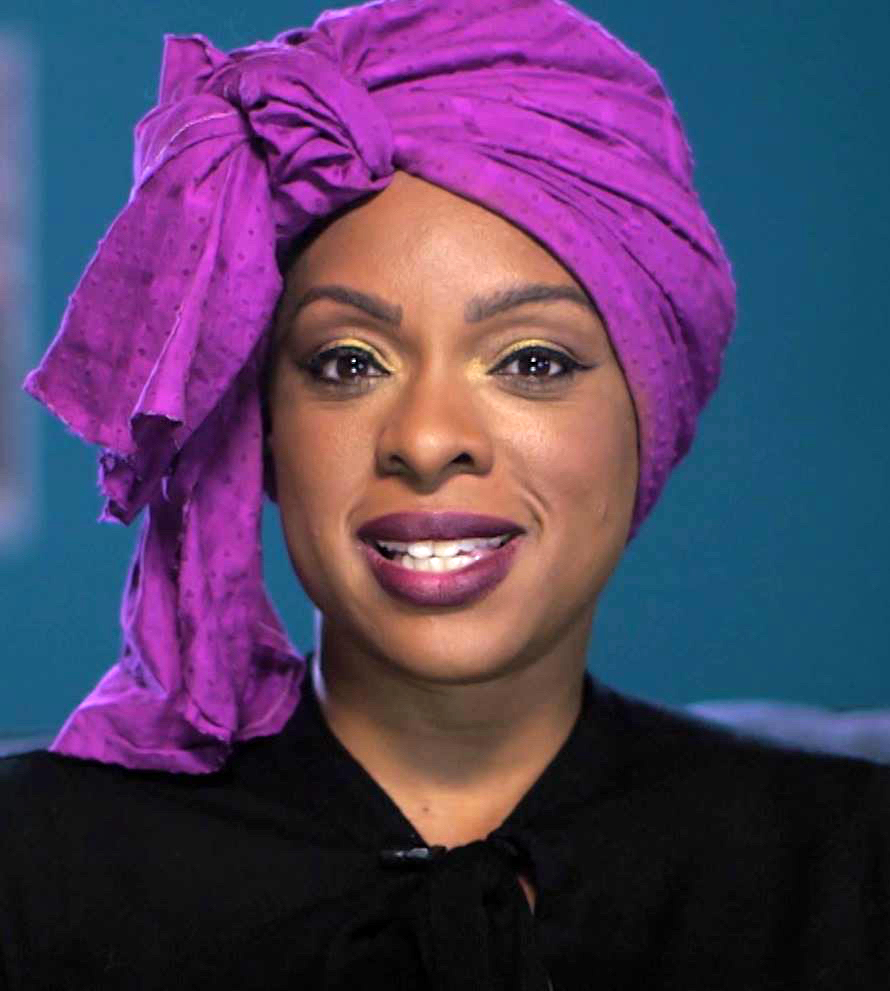 Imaeyen Ibanga, AJ+
Twitter: @iiwrites
Ibanga is a presenter with AJ+. She managed a team producing long-form videos for YouTube, which focused on contextualizing domestic and international news. Now, she concentrates on doing digital documentaries from the field, which she writes and produces. Prior to AJ+, Imaeyen produced text stories, social media, and breaking news video stories during her tenures at NBC News, CNN, and ABC News. Also, she's team kitty cats, dance, comment sections, and memes are her love language.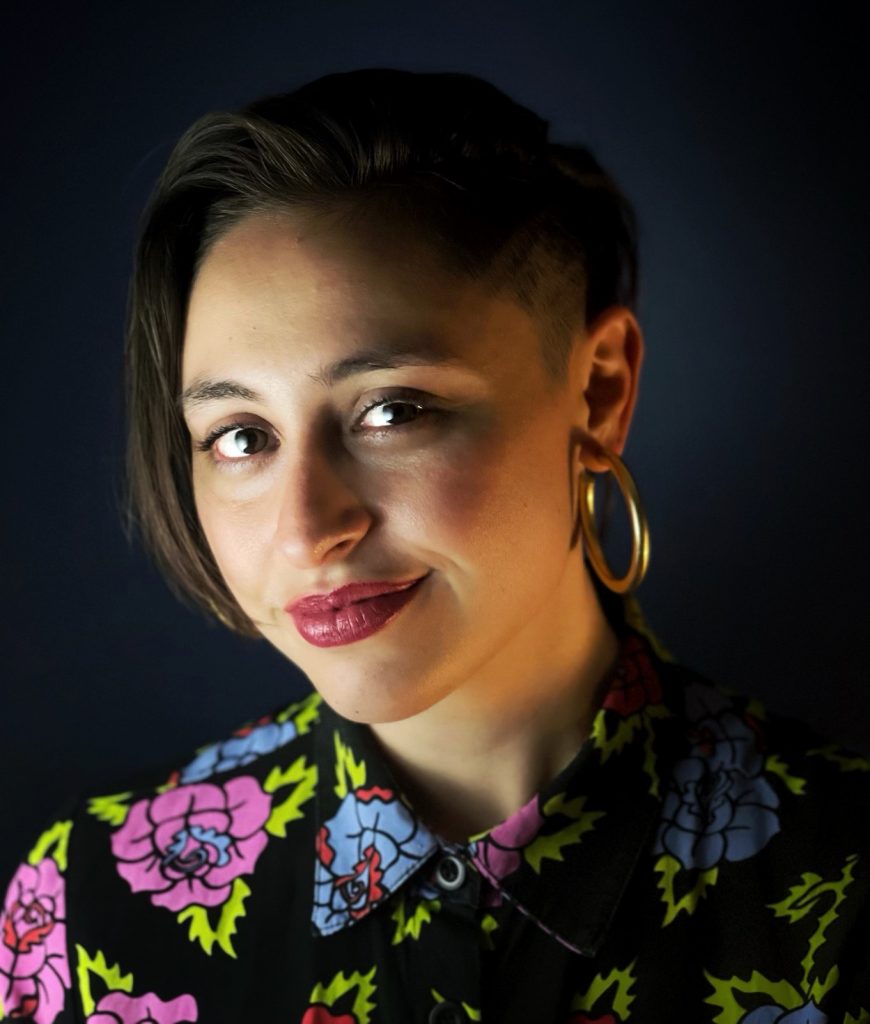 Marissa J. Lang, Washington Post
Twitter: @Marissa_Jae
Marissa J. Lang writes about gentrification, housing and the changing face of American cities as part of The Washington Post's social issues team. She previously covered protests, social unrest, activist movements and the rise of domestic extremism, culminating in her coverage of the Jan. 6, 2021, attack on the U.S. Capitol and its aftermath. Lang came to The Post in 2018 from the San Francisco Chronicle, where she explored the inner workings of tech companies and the disparities they fueled. She won several awards for her coverage of the 2016 Wine Country wildfires and the plight of farmworkers amid the state's worst-ever drought. Previously, Lang covered City Hall for the Sacramento Bee, criminal justice and courts for the Salt Lake Tribune and breaking news for the Tampa Bay Times. Lang has reported internationally, filing dispatches from Mexico and Rwanda. She is HEAT-certified, an active member of the National Association of Hispanic Journalists (NAHJ), adjunct professor at the University of Maryland and a dedicated mentor to student journalists to color. A native of New York City, Lang is an unapologetic pizza snob who now lives in Washington, DC.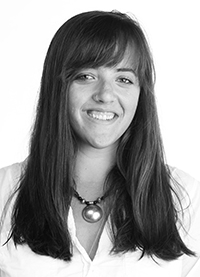 Leah Millis, Reuters
Twitter: @LeahMillis
Leah Millis is a senior photographer with Reuters. Millis spent previous years at the San Francisco Chronicle. While there, she produced several photo stories, including the worst and longest-lasting drought in California's history, an investigation into the state's failing foster system, a story about a transgender child, and a look at the personal and familial cost of deportation. Millis has also covered Bay Area protests that often turned violent.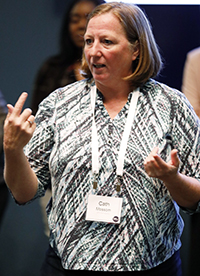 Cath Mossom, Head of Training at RPS Partnership
Twitter: @RPSParternship
Cath Mossom served a full 22-year military career of which the last 12 years was serving within UK Special Forces (UKSF) in an operational worldwide role. She was one of a few female operators to serve in UKSF; and has operated with government agencies at times of national crisis, and worked in diplomatically sensitive training roles as tasked by the FCO. Since leaving the military in 2008 Cath has successfully adapted and transferred her unique range of skills and experience into the civilian market; working predominantly with people who work & travel in difficult, challenging areas; both in the field as a security advisor and as a senior trainer on HEAT courses. Cath still works in the field supporting journalists, and therefore has good knowledge of the challenges facing them whilst obtaining their stories. These experiences are then transferred back into the classroom learning environment.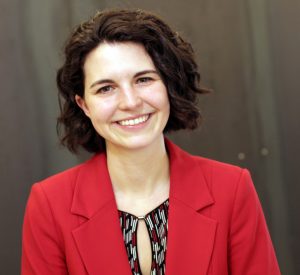 Bridget Thoreson, Institute for Nonprofit News
Twitter: @BridgetThoreson
Thoreson works with INN member newsrooms to frame, fund and execute project-based editorial collaborations, ongoing partnerships and collaborative networks. Thoreson supported journalists from 109 news organizations as an engagement consultant at Hearken. She served as project manager for Election SOS, which brought together 45 organizations to support more than 1,500 journalists during the 2020 election, and is a co-author of The Citizens Agenda: A guide for generating more responsive, inclusive and useful news coverage for voters.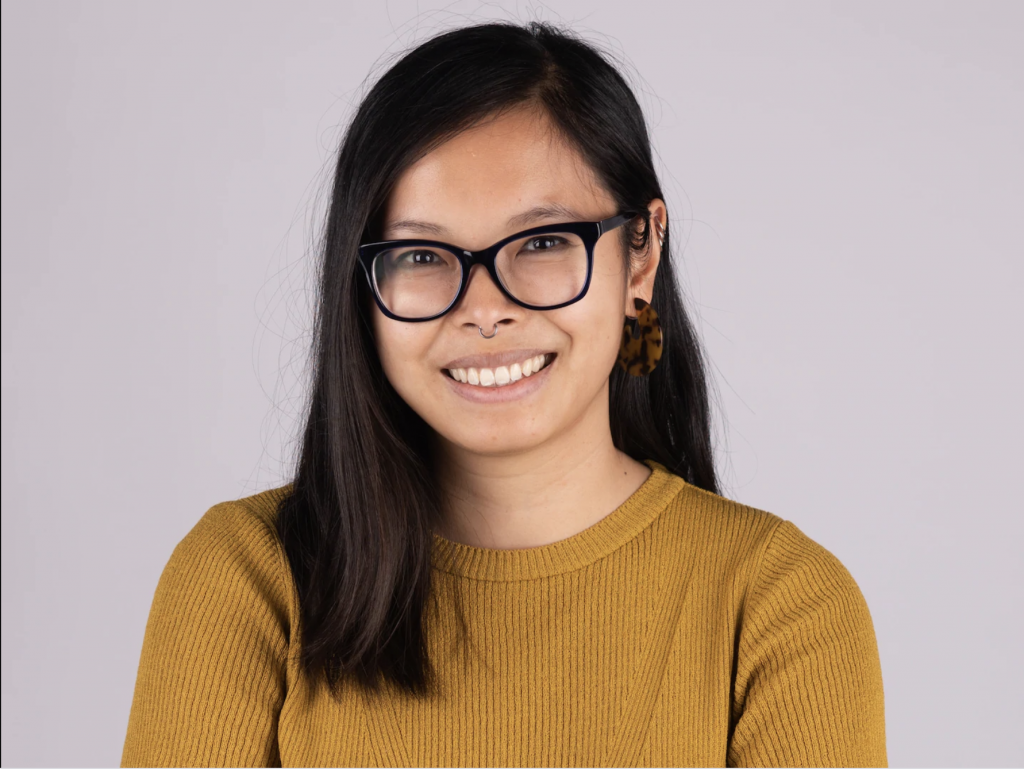 Elite Truong, Washington Post
Twitter: @elitetruong
Truong is the director for strategic initiatives at The Washington Post, where she leads experimental storytelling projects working with The Post's journalism, technology and advertising teams with her team, Lede Lab. Prior to The Post, Elite led product strategy and development for off-platform storytelling at Vox Media and authored a column on media innovation for Poynter.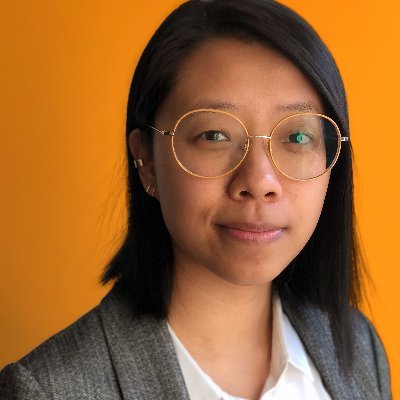 Sisi Wei, OpenNews
Twitter: @sisiwei
Sisi Wei is the Co-Executive Director at OpenNews, where she envisions and executes transformative initiatives for journalism, especially for journalists of color and local journalists. As part of her work, Sisi founded the DEI Coalition For Anti-Racist, Equitable, And Just Newsrooms in 2020, and led more than 100 members of the journalism community in co-creating and launching the DEI Coalition Slack space in March 2021. The Slack is dedicated to sharing knowledge and taking concrete action in service of a more anti-racist, equitable, and just journalism industry.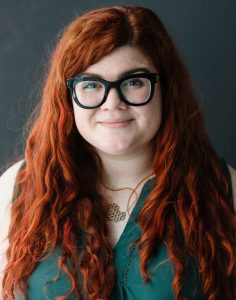 Hannah Wise, McClatchy
Twitter: @hwise29
Hannah Wise is the Central Audience Growth Editor at McClatchy. She is an award-winning digital journalist with experience as a social media and engagement editor, breaking news and political reporter and user interface designer. Her professional work and academic research are focused on how journalists can better serve their audiences through engaging in meaningful conversations with the community.
Schedule
Friday, April 8, 2022
11:00 am
Icebreakers and introductions
Kat Duncan, RJI Director of Innovation
Palmer
Welcome to the WIJ Workshop! We will spend our first session together getting to know each other a little bit before diving into our weekend together.
11:45 am
Group photo!
Meet out in the grassy area behind RJI for a group photo!
12:00 pm
Lunch
1:00 pm
Pursuing your career river
Bridget Thoreson, Institute for Nonprofit News
Palmer
The traditional metaphors of career ladders and career paths are restrictive, failing to capture the value of non-linear progression in your work. Instead, what would happen if we reimagined our professional journey as a career river? The ultimate goal becomes not to reach the top, but to reach your ocean, and other rivers can join and strengthen yours along the way. Join us for an interactive discussion about the stories we tell ourselves about our careers, as together we develop a more inclusive, adaptive and liberating framework for our work lives.
2:00 pm
Make it your own: Non-traditional roles in journalism
Elite Truong, Washington Post
Palmer
What does the landscape of journalism jobs look like post-graduation, particularly for people who have lots of non-traditional experience and skills? In this interactive workshop, Elite Truong, the director of strategic initiatives and the newsroom R&D team at The Washington Post, talks about how to use your internship experience during school to carve out your own roles in and out of journalism and be intentional about the opportunities you pursue.
3:00
Advocate and Negotiate
Marissa Lang, Washington Post
An inspiring discussion of how to stand up for yourself and push for what you want in a variety of circumstances — to your editor, to your sources, to your company. Discussion topics will include building sources in a male-dominated field, engaging communities of which you are not a part, managing up, negotiating pay and benefits, knowing the rules — and when to break them, finding mentors and more.
4:30pm
Hula hooping to relax and recharge
Imaeyen Ibanga, AJ+
Pick up a hoop and get ready to learn! (hoops provided)
5:30pm
Welcome reception
Private venue
Join us for drinks, appetizers and great conversation at our welcome reception!
Saturday, April 9, 2022
8:45am
Breakfast
9:00am
Self-care for the Resilient Journalist
Stefanie Friedhoff, German-American journalist, educator and innovative storyteller
Palmer
Trauma is an occupational hazard for journalists. One doesn't need to be on the frontlines of war or national tragedies to encounter stories of destruction, suffering and despair. Add the stressors of fast-paced news environments, and you're no longer wondering why you are so exhausted at the end of the day. Let's explore some essentials about trauma and resilience that help us prepare for difficult assignments and taxing experiences — and discover self-care habits that help keep us sane in the long run.
10:00am
HEAT Training
Cath Mossom, Executive Security Awareness Training and Personal Security Training Specialist
Palmer
Understand sexual aggression as a spectrum from sexual harassment to sexual violence including the concept of consent and its importance. Learn to identify the impact, develop effective responses, learn how to engage your intuition, use security risk management and more.
12:00pm
Lunch w/ puppies
Grab your lunch and head outside to enjoy the fresh air! There will also be dogs who are up for adoption from Unchained Melodies Dog Rescue to give you some cuddles and kisses.
1:30pm
Digital Security in Hostile Urban Environments
Harlo Holmes, Freedom of the Press Foundation
Palmer
While this is not a uniquely American phenomenon, journalists covering protests, rallies, and demonstrations face increasing challenges reporting, investigating, and filing their stories. Learn some strategies for keeping phones, laptops, other gear, and data safe; and hear more about your right to report in the field.
2:30pm
Trauma and secondary trauma
Leah Millis, Reuters
Palmer
You're sent to cover a mass shooting, wildfire, violent protest or other traumatic event – how do you prepare to keep yourself physically safe and mentally resilient? How do you prepare for and deal with absorbing first and secondary trauma while on assignment? While in that environment, how do you approach people with empathy and compassion? What additional factors do you need to keep in mind when speaking with trauma survivors? What do you need to be aware of for the secondary trauma you will be experiencing yourself? Millis will talk about how to prepare for traumatic assignments to take care of yourself and the people who let you tell their stories. Millis will also go over gear and safety tips for being in the field in violent or dangerous situations.
3:30
Stitch it to the Man
Hannah Wise, McClatchy
Palmer
Hannah Wise, an award-winning journalist and stitching maven behind the viral Instagram account @sewmanycomments, will help us unwind with a fiber craft. No experience required!
Sunday, April 10, 2022
9:45
Breakfast
10:00am
How you can make every space you're in an inclusive one 🎉
Sisi Wei & Sophie Ho, OpenNews
Palmer
People often think about spaces only as physical space, but spaces are meetings, they're emails, or any moment in which we are interacting with someone else. Building inclusive spaces means fostering collaboration and making everyone feel valued and heard. How do you build a framework to build inclusive spaces? In this session, we will share how we worked to make the DEI Coalition space inclusive, what questions to ask yourself when you're building an inclusive space, and help you brainstorm changes to one space at work that you'd like to make more inclusive. We believe that anyone can make these changes in their life, no matter who you are or what your role is. We'll share some tips and tricks to get you started.
11:00am
The Power of the Pitch
Karen Ho, Business Insider
Palmer
In this interactive session, Karen Ho will teach you how to pitch. We will learn about the difference between a topic and a story idea; identifying outlets and editors who are the right fit for your work; building relationships; crafting that attention grabbing lede; and essential resources.
12:00pm
Lunch
1:30pm
How to become a mobile journalism wizard
Laura Garcia, BBC Mundo
Palmer
Future proof your news-gathering and storytelling skills with this hands-on mobile workshop that will go over what apps and tools to have in your arsenal so you can do all the journalism with just your phone. We will also go over building engaging tiktoks, how to verify online content before sharing and more!
3:30pm
Building your Personal Power Map: Everything you need to find your own success
Emma Carew Grovum, Kimbap Media & Kim Bui, Arizona Republic
Palmer
Many women are facing difficult decisions and situations right now. The hosts of Sincerely, Leaders of Color walk you through how to build your personal map to success based on four cardinal houses of power. Emma Carew Gorvum and P. Kim Bui will offer frameworks for your map and you'll walk away with a template to create a path to success and the people you need to have around you. We'll also have space for uncomfortable questions and small group feedback.
5:00pm
Goodbyes!