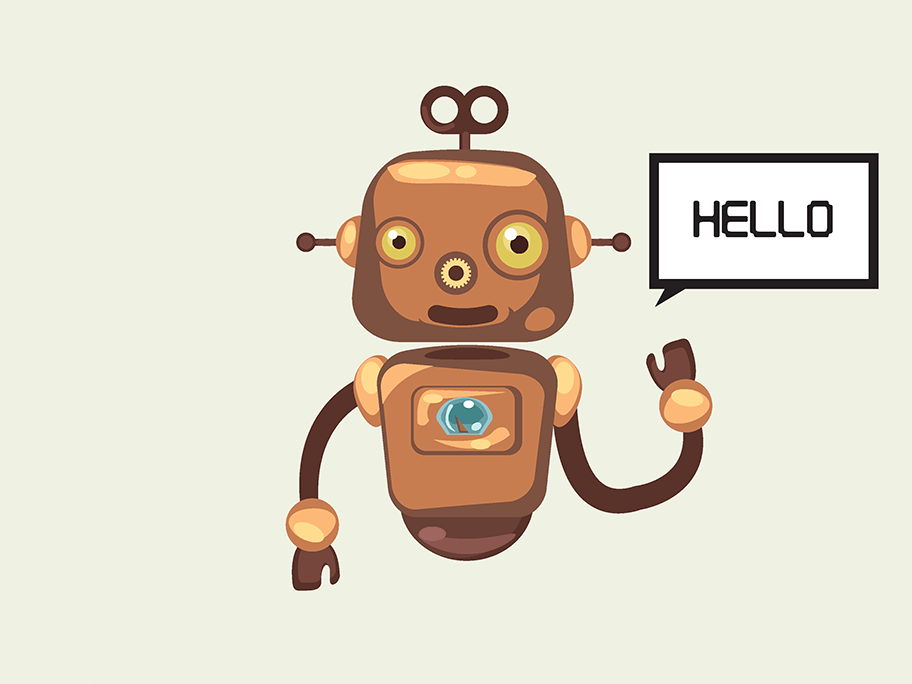 Does the idea of talking to a news bot bother you? That is interesting. Please continue
The first chatbot was born in 1966. Eliza, as her creator named her, mimicked a psycho-therapist. You can still chat with Eliza, like I did.
Eliza was a proof of concept: an experiment designed to explore the potential of conversational interfaces. Now, 50 years on, chatbots are starting to crack into the mainstream — at least that's what the buzz would have you believe.
Many news organizations, from CNN to the Australian Broadcasting Corporation, have created chatbots. My company, GroundSource, helped The Texas Tribune build Paige, a chatbot delivering news updates about the Texas legislative session.
Most chatbots in the wild today are just dressed up news alerts: RSS feeds delivered via messaging. One tech writer believes they're mostly "frustrating and useless." That might be a bit extreme. But few if any come close to Eliza in terms of delivering a natural conversational flow, while also serving a purpose and doing so in a delightful way.
In other words, like most early stage tech, chatbots are a solution in search of a problem.
Sixteen journalists, academics, engagement specialists and technologists met Aug. 25 at the CUNY Graduate School of Journalism in New York City to define a set of problems that chatbots can solve and how we might apply chatbots in the realm of journalism and media. The workshop was sponsored by the Donald W. Reynolds Journalism Institute, where I was a 2016-2017 RJI Fellow, and co-hosted by GroundSource and ProPublica.
There are many uses for chatbots — from resolving parking tickets to sending you dinner ideas when you're at a loss in the grocery store.
But the working premise of this workshop was that bots can help eliminate a lot of the pain and suffering involved in engaging audiences, and nudging them up the ladder to become subscribers or members. The goal, as Terry Parris, Jr., deputy editor of engagement for ProPublica put it, is "to engage as many people as possible, as authentically and empathetically as possible."
Using bots to power a cycle of engagement especially intrigued workshop participants. Bots could ask sources about what's changing in their community, and if they trust what they're reading.
Imagine personally greeting a consumer who has just come across your news site, following up with them days or weeks later with more news — becoming smarter about their information preferences and interests — and ultimately encouraging them to become a member or subscriber.
Bots can help turn what is mostly a passive news-producer-to-news-consumer relationship into a genuinely two-way exchange. "What if, as an audience member, I could make reaching out to my news organization a routine part of my day?" asks Esra Kucukciftci, a social innovation consultant and workshop participant.
Over time, bots might help newsrooms super-engage with a smaller, more devoted audience instead of engaging a large audience in a series of one-off dopamine hits. "The right audience," Parris says, "supersedes the big audience." And bots can help deliver the right audience.
Bots have so much more potential than feeding chunked up stories into Facebook Messenger — they can help us build two-way relationships, at scale, redefining journalism more as a service and less as a purely one-way practice of information dissemination.
We are producing an in-depth report from our August workshop, with ideas on how you can put bots to work in your newsroom. It'll be available later this month.
Comments