E-readers at Consumer Electronics Show 2010: Does Apple determine their fate?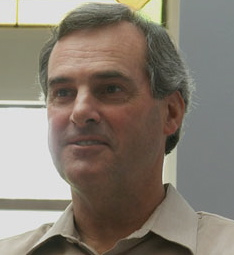 While dedicating my current Fellowship Year at the Reynolds Journalism Institute to an exploration into E Reader devices and the opportunity they offer news providers as a reading and business platform, until a week ago I had only held an Amazon Kindle, a Sony Touch Edition and an IRex iLiad E Reader in my hands.
Walking the floor of the Consumers Electronics Show 2010 (CES) in Las Vegas last week wildly changed that. In one display after another on more than three consecutive aisles, there were more E Readers than I or anyone could handle or consider. They were mostly small screen (5 and 6 inch) devices with alternate claims of being the lightest, thinnest, fastest, with the longest battery life, the greatest memory storage, the widest support of file formats or rainbow choices of color casings.
There was one Reader with hinged-together (near 10 inch) screens, the entourage eDGe, which claimed to be the "world's first dualbook," the left screen for E reading and the right screen for color netbook functionality, similar to what Pixel Qi was showing plans to do within one screen.
All were primarily book readers with no ability yet to accept newspaper content.
Away from the E Reader section of the show, the Samsung exhibit let you handle their multiple E Reading devices as did SONY with their new wireless Daily Edition Reader. At the Microsoft pavilion, they had three E Reader brands they support to go along with the E Reader development they're undertaking with Hewlett Packard. Hearst was there, holding court in a room of their own, showing their newly rebranded, yet-to-launch Skiff Reader, the only E Reader designed by a newspaper publisher first and primarily for news reading. And notably next for news publishers, there was PlasticLogic's sleek "Que", which is developing a strong news reading presentation and has announced a consumer launch in April.
Head spinning yet? Because there's more that's more relevant.
On January 27, at the Yerba Buena Center for the Arts in San Francisco, Apple is holding a special media event which most believe will be the launch announcement and presentation of their much-rumored entry into the E Reader / tablet computer world. The "one tablet (for E Reading) to rule them all."
The Apple device will most assuredly have what all E Readers on the CES floor don't and what consumers of today expect, a full color screen, full touch-screen (iPhone-like) navigation, full web connectivity and video capability.
Depending on Apple's price point and reliability of operation, this could be the game changing product that drives many of the E Reader companies at CES from the business and will certainly create a pecking order for consumers to better compare and understand those E Readers remaining.
Stay tuned.
Comments