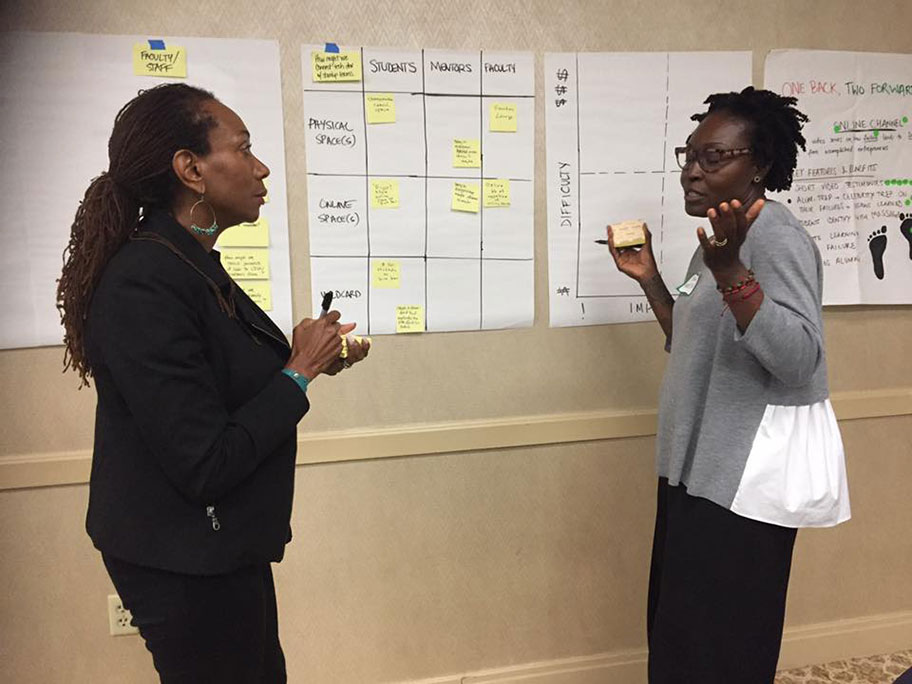 Media Innovation Summit raises challenges, solutions for student innovators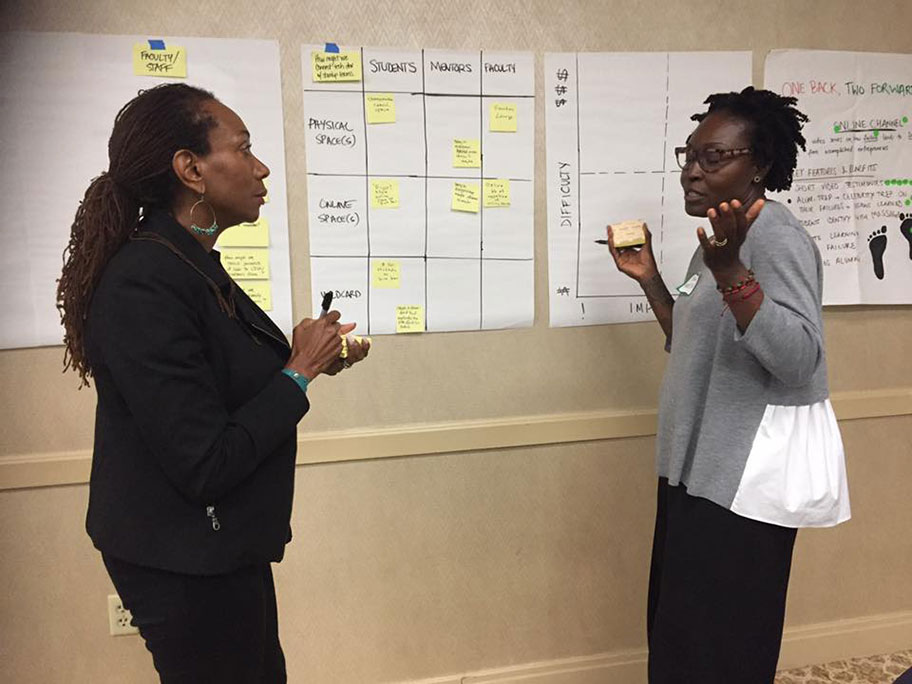 Student founders of color face unique challenges to creating sustainable ventures in the media innovation space. These include advertiser biases, lack of technological development support and plain old-fashioned racism.
Top innovators of color in media entrepreneurship — from broadcast media and education to online and hyperlocal enterprises — came together April 22 to advance solutions at the Media Innovation Summit in Baltimore.
Our goal was to examine the current media innovation landscape and the activity at higher education institutions. But ultimately we emerged with several collaborations that will help advance media ventures by and for students of color.
As part of my fellowship with the Reynolds Journalism Institute, I'm using an open publishing model in partnership with the Rebus Foundation to create a sharable, editable textbook on media innovation and entrepreneurship, with contributions by several summit attendees. The content of this venture will become part of the student-innovation platform and serve as a knowledge base for coursework and online education.
Sian Morson, founder of Kollective Mobile; DeShuna Moore Spencer, founder of KweliTV; and Retha Hill, executive director of the Digital Innovation and Entrepreneurship Lab at Arizona State University all pointed to failed technical development teams that derailed development and threatened funding. They believe access to competent, consistent and savvy developers can help ensure team success and continuity.
Eleven themes emerged in the conversations throughout the day:
Students need access to resources such as teammates, mentors, coaches, answers, information and education).
Students need access to peer learning spaces both online and off.
Students of color may be overlooked for teamwork opportunities in classes and competitions.
Students create content projects that have limited scalability.
Content startups are creating content for audiences that local advertisers aren't interested in reaching.
Students need stronger technical support to develop, test and launch digital ventures.
Students lack a team.
Founders of color are still discriminated against and passed over for opportunities afforded others, especially in access to seed and early stage capital.
Founders lack social capital to reduce risk.
Founders may come from risk-averse communities.
Startup cultures replicate misogyny and racism in the workforce.
Mike Green, co-founder of ScaleUp Partners, shared statistics of the rise of women-created businesses and the challenges of startups by founders of color. Black wealth is stagnating, Green said.
"Our economic numbers for wealth creation in the African-American community have remained essentially unchanged since Martin Luther King's Letter from a Birmingham Jail," he said. "The only way to close this gap is through entrepreneurship and inclusive economic strategies."
Attendees designed several activities using design thinking exercises that included "innovation festivals" for engaging alumni with student-innovators; creating apprenticeships where students work directly with a startup team; student internships with accelerators; and the creation of physical spaces for team development and ideation. The ultimate goal is to reach students early and often with programming and experiences that can help them build the entrepreneurial mindset.
We came away excited to tackle some of these intractable gaps to sustainability for founders of color.
Comments