Kat Duncan joins RJI as senior video editor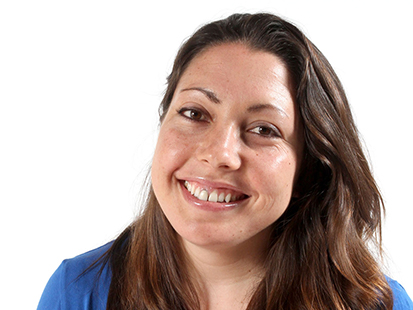 The Donald W. Reynolds Journalism Institute has named Kat Duncan, a former photo and video editor at the San Francisco Chronicle, as its new senior video editor.
Among Duncan's responsibilities will be working with RJI's Futures Lab staff as they rebrand and redevelop the lab's online show, "RJI Futures Lab Video Update." The new show, which is expected to relaunch in 2018, will focus on a single topic each month to provide deeper coverage of a given subject, says Ebony Reed, director of innovation and the RJI Futures Lab.
Duncan will help produce and edit the new show, and mentor student videographers on her team. She'll also create and edit other video projects for RJI and the Missouri School of Journalism.
While at the Chronicle, Duncan shot, edited and produced photo and video content including mini-documentaries. She also taught others in the newsroom how to shoot video.
Duncan has held visual journalism positions at the Standard-Examiner in Ogden, Utah; the Victoria (Texas) Advocate; and the Observer-Dispatch in Utica, New York. Her work has been recognized by the National Press Photographers Association and The Associated Press.
"Kat is going to help us step up our visual game and keep moving forward with innovation in video," Reed says. "She's smart, creative, a team player – a great addition to our lab staff."
Comments