RJI Futures Lab adds new senior editor to its team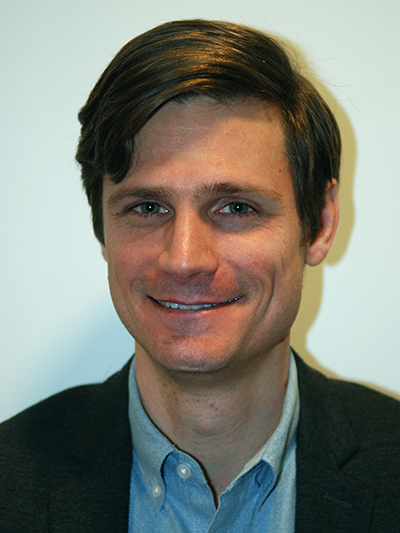 Journalist and developer James Gordon has joined the Donald W. Reynolds Journalism Institute as the new senior editor for the RJI Futures Lab.
He will help RJI as it grows its technical expertise, particularly in mobile technology and artificial intelligence.
Gordon will develop, test and analyze new platforms for journalism.
His work will include analyzing data, coding, building skills on voice devices and developing augmented and virtual reality applications.
"I've long had an interest in technology and how it can be applied to solve human problems, especially things that really matter to people," says Gordon. "What can we do with this to make things better for specific people or help them in some way?"
He will also mentor students and teach a data and coding class at the Missouri School of Journalism.
Prior to joining RJI, Gordon served as a lead developer for the California Civic Data Coalition. In this role, he helped make campaign finance and lobbyist disclosure data more accessible to journalists.
Before moving to Columbia, Missouri, in 2013 with his wife, Molly, to pursue a master's degree at the Missouri School of Journalism, Gordon was a product manager for NGP VAN, Inc., known as the Voter Action Network. The Boston-based technology software company helps political campaigns with technology needs for fundraising and social media networking, for example.
Gordon has also written for the Arkansas Business Publishing Group covering the telecommunications and technology company beats.
"He has strong critical thinking skills, a passion for journalism and an eye toward the future," says Ebony Reed, director of innovation and the RJI Futures Lab. "We're excited to have him join our team."
Comments