RJI-sponsored Women in Journalism workshop will help prepare, empower attendees for success at work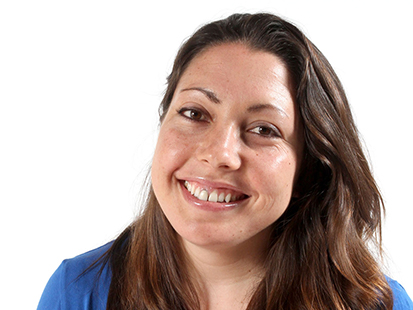 Female journalists can find themselves in situations that life didn't prepare them for. Circumstances can range from how to protect oneself while photographing a protest to how to recover mentally after reporting a fatal car accident. Or even how to negotiate a fair salary.
The Donald W. Reynolds Journalism Institute is sponsoring a Women in Journalism workshop April 13 to 15 to help women deal with situations like these and others. Interested journalists need to apply by Feb. 16 to be part of the workshop. The workshop is $50 for professional journalists and $25 for student journalists. Travel stipends are available.
Speakers from a variety of backgrounds and experience levels will provide tips and self-defense strategies to stay safer during threatening situations, teach attendees how to care for themselves after traumatic situations, provide tips on how to negotiate a salary, and provide tips on how to set and meet career goals. Because of its interactive nature, the Women in Journalism workshop is limited to 40 people.
Organizer Kat Duncan, senior video editor at RJI, says she wants to help female journalists become safer, happier and healthier on the job.
"I had this idea to have a workshop that wouldn't just address how to be a great journalist but how to take care of yourself and be successful and happy while dealing with the things we have to deal with," she says.
Duncan knows from personal experience how journalists can feel unprepared. She saw multiple cases while working at the San Francisco Chronicle.
Last year, while covering a protest, her Chronicle colleague Leah Millis, now a Reuters photojournalist, looked over to see a colleague surrounded by protesters. They began grabbing the colleague's cameras and acting violently toward her. Millis stepped in and grabbed her co-worker's backpack to pull her to safety. The protesters eventually left after Millis firmly told them to back off.
Millis, who is one of the speakers, says she wants others to leave the workshop feeling better prepared and empowered.
"We can go into these (potentially dangerous) situations with our wits about us, planning ahead of time, talking about what we do beforehand to prepare ourselves in every way we can for the worst-case scenario," says Millis. "We are just as capable (as men) to go into these situations."
Comments