Judd Slivka is RJI's first director of aerial journalism. He is also an assistant professor of convergence journalism at the Missouri School of Journalism.
March 5, 2019
The Federal Aviation Administration has been busy these last few weeks, promulgating a bunch of different rules that have some consequences — short-term and long-term — for us as drone journalists. Each of these changes taken alone is something small. Taken together, we're seeing the ongoing codification of how drones interact with the National Airspace … Continued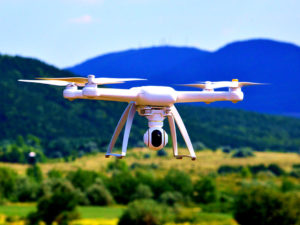 January 15, 2019
How much airspace — and how much privacy — are you entitled to? This is important to us as drone journalists because it speaks to where we can fly and how we gather our visuals.
August 23, 2018
DJI leads the market in consumer and prosumer drone sales, so when they release a product, it makes a splash. The company released two new versions of the Mavic Pro this afternoon, and there's been a lot of buzz about both of them. But is it worth it for a news outlet to invest in?