The passion for visual storytelling
Here's my plan for documenting and sharing that passion
Allow me to introduce you to Julia Robinson. Ask her to tell you about a story that made a difference and it's like the clouds clear away and the sun begins to shine. Her passion for this profession becomes clear. Even when times are tough, when a pandemic has shut down the vast majority of work for a gig photojournalist, when she has taken her tenth (10th!) COVID-19 test to make sure she's fit to go out on a job in case a call comes in — she lights up when she begins to talk about why visual storytelling matters.
Robinson is one of more than a dozen journalists I have interviewed for my project over the past two months. From these interviews, I'm working to distill the powerful message they share in ways that can be effectively shared on social media. The topics we are tackling are:
Why images are vital to strong community coverage
How media organizations can harness and direct the power of photography and video
I have followed Robinson's work since she was a student in the Poynter College Fellowship in 2007. She is a mentoring force, inviting speakers and curating events in the Austin area where photographers regularly gather to share their photography, ideas and inspiration.
My interview with Robinson will be among the first that I share in a social media campaign for this fellowship. I think you will see why. In her ardent way, she clarifies what it means for local communities to be able to see what's happening beyond their immediate lives.
I asked her to write a bit about her own work — and the images of photojournalists that she particularly admires. In true form, Robinson immediately produced the commentary that I share below.
From Julia Robinson:
Here are a few images I'm proud of, all for different reasons.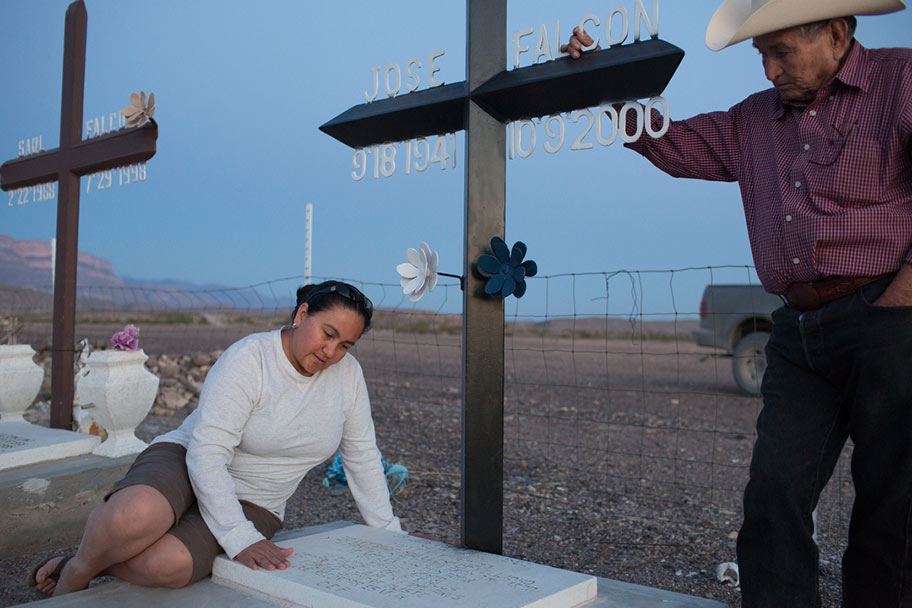 This image from the Texas-Mexico Border was from a travel piece about Boquillas, just across the Rio Grande in Mexico. The story was more about the beauty of the region and the travel sites available, but I followed a family that runs a local restaurant and had been impacted by the border closures after 9/11. When I visited, a long-lost uncle had made his first trip to Boquillas in almost 20 years and wanted to visit the grave of his brother who died in his absence. It wasn't what the paper was looking for, but it's what my heart found the story to be. (photo by Julia Robinson)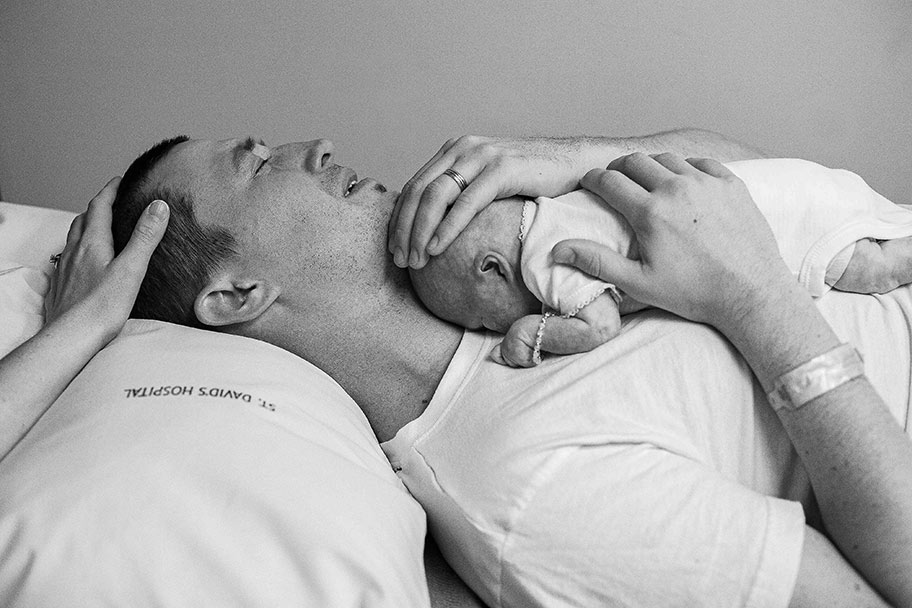 The photo of this man and child were from a daily story about a couple removing life support from their terminally-ill infant. I was there to document the removal of support but bonded quickly with the family who allowed me to spend time with them as they cradled their dying child. It's the most intimate moment I have documented with such a small window for building trust. It was a gift from these brave and grieving parents to trust me with that moment. (photo by Julia Robinson)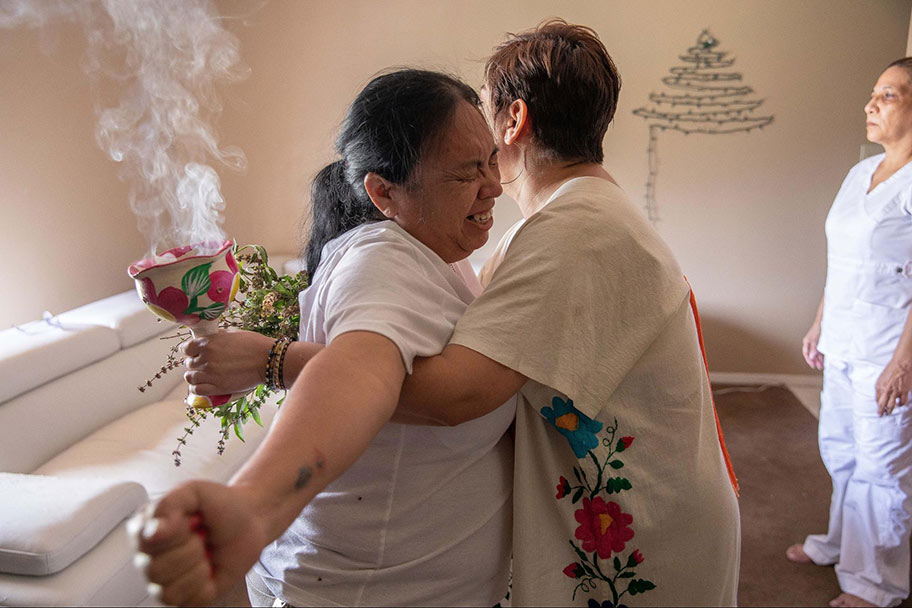 This photo of a curandera cleansing was from this summer in McAllen, Texas. Another instance of building trust and sticking with the story until an opportunity presented itself to show the grief, pain, and spiritual healing happening during the COVID crisis in the Rio Grande Valley. (photo by Julia Robinson)
I'm proud of these photos because I made them after persevering, listening to my instincts, or being emotionally vulnerable, or all three. They might not be my strongest or most successful photos from a technical standpoint, but they mean a lot to me personally.
Other photographers and photographs that move mountains for me are below: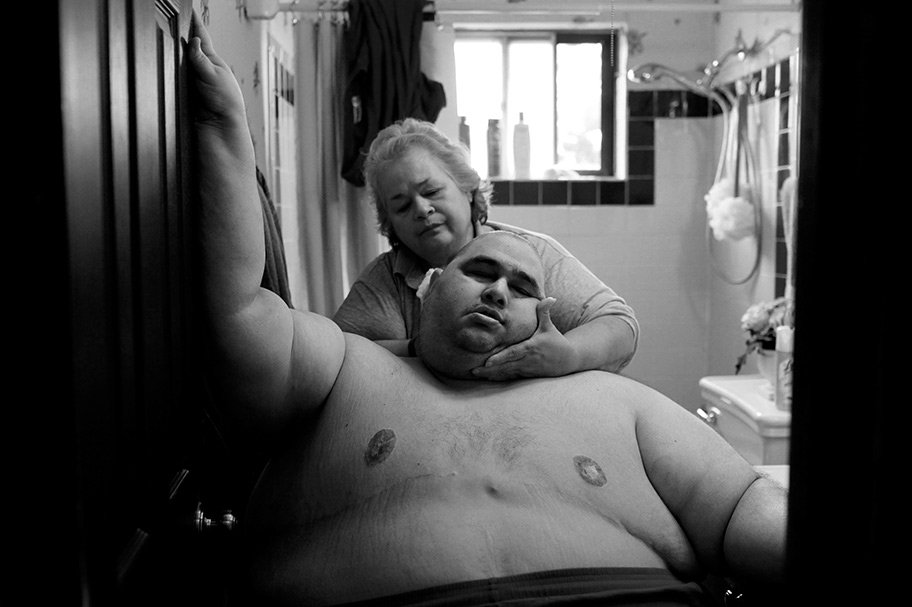 Lisa Krantz
http://lisakrantz.com/a-life-apart-the-toll-of-obesity
This first image of Hector Garcia Jr. and his mother giving him an improvised bath is so loving. Lisa's story about Garcia and his battle with obesity made this common struggle more human and nuanced. We see how hard he works, how much he is loved, how difficult the journey is. We fall in love with him, we root for him. We gain more empathy for his condition which is shared by many people in our community.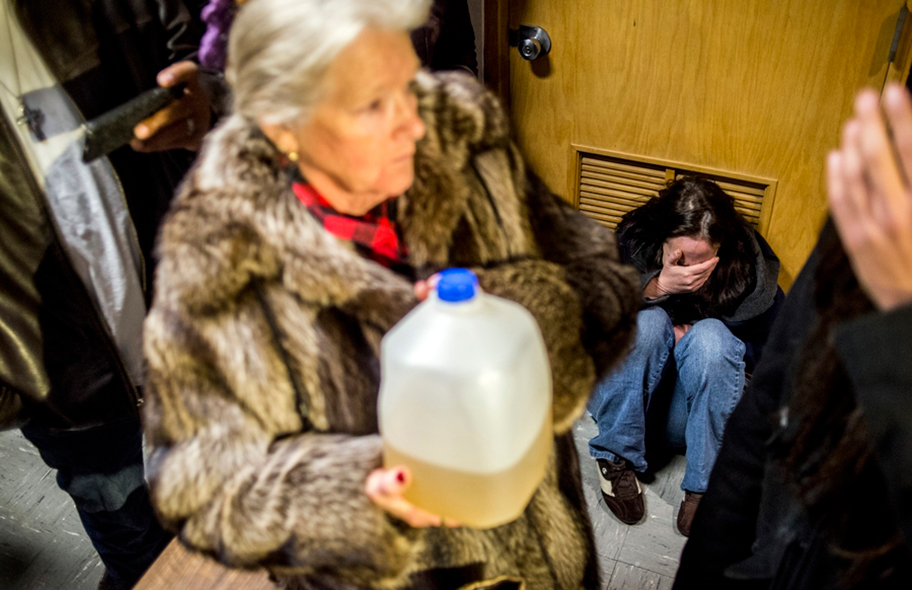 Jake May
http://www.jakemay.samexhibit.com/flint-water-crisis-the-mistakes-made-the-lives-affected
A long-term project documenting the ongoing water crisis in Flint from Jake May that shows the impact on daily life long-after the national news media has left the story. The perseverance of the people of Flint and the catastrophic failure of government to protect them deserve more scrutiny, even now when they still don't have clean water.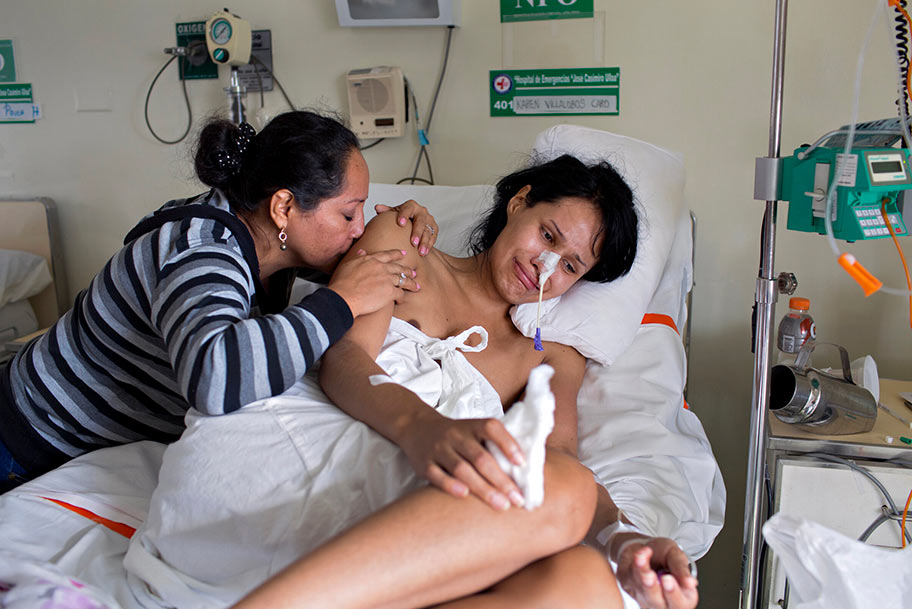 Danielle Villasana
https://www.daniellevillasana.com/projects/a-light-inside
Colombian transwoman, Karen, right, is comforted by her mother, left, who flew to Peru after hearing that Karen was shot by a police officer. That evening, police officers insulted Karen and her friend during a nightly patrol, which targets trans prostitutes who are arrested without reason. Angry, Karen's friend threw a rock at their vehicle. When Karen turned to run, she was shot in the stomach. "In this country for the fact of being trans, you are not valued as a human being. Even though I was between life and death, I was still considered guilty," said Karen.
This photo from A Light Inside, a project about the lives of trans women in Latin America, makes me want to comfort Karen, makes me weep for her pain, and want to protect women like her. This entire project goes beyond stereotypes and depicts the real and very dangerous environment these women live in just for being themselves.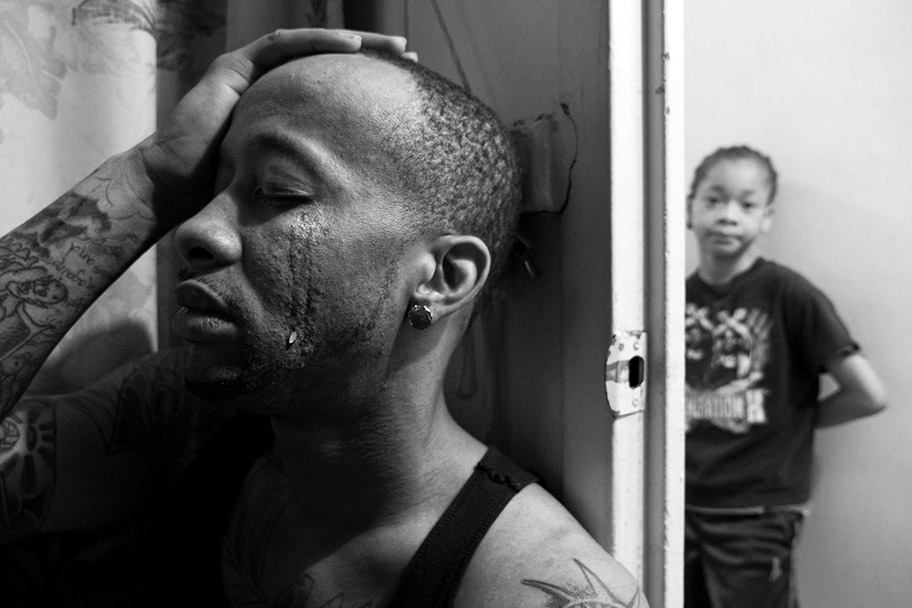 Zun Lee
http://www.zunlee.com/fatherfigure
I love this ongoing project from Zun Lee about Black fatherhood. He documents relationships that we don't normally see in our media ecosystem. Tender family moments that bring a more complete concept of Black men in America. Struggle but also joy.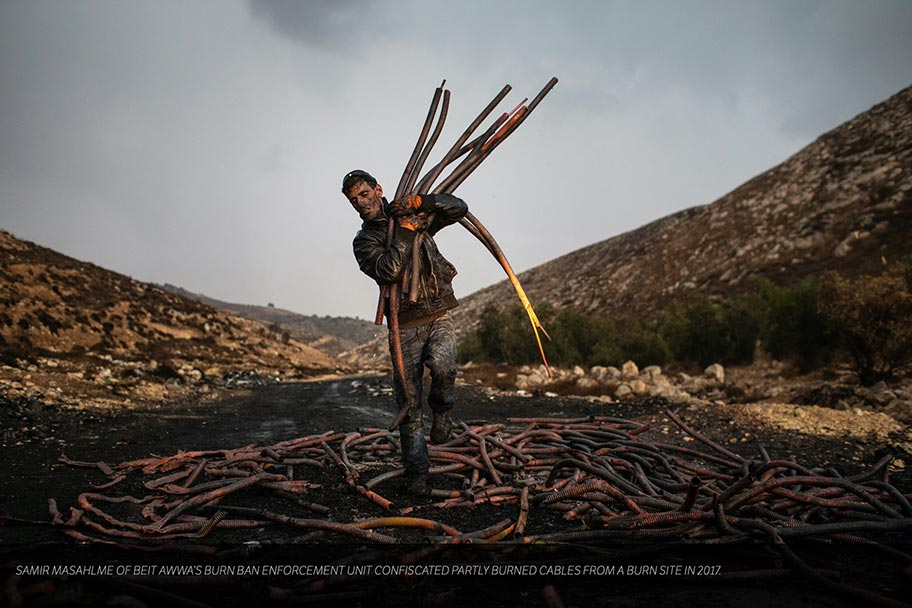 Tamir Kalifa
Exposé from photographer Tamir Kalifa about the impacts of e-waste on the communities where it comes to rest. I love projects that lead to policy change and shine a light on the impacts of income inequality and unforeseen downstream consequences.
—-
Other voices you will hear for this project include:
Luis Rios, San Antonio Express-News
Nicole Fruge, San Francisco Chronicle
Adriana Teresa Letorney, Visura
Boyzell Hosey, Tampa Bay Times
Al Tompkins, The Poynter Institute
Marlena Sloss, Dubois County Register
Torsten Kjellstrand, photojournalist
Sandra Brown, Atlanta Journal-Constitution
Derek Simmons, Star Tribune
Mark Dolan, Southern Illinois University
Regina McCombs, University of Minnesota
Martin Smith-Rodden, Ball State University
Akili Ramsess, NPPA
Sue Morrow, NPPA
Comments