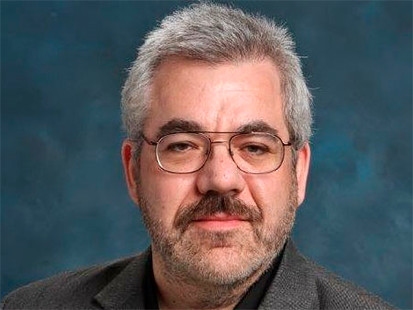 3 ways to make our workforces ready for tomorrow

David Danto of Dimension Data has spent most of his career helping businesses from various disciplines collaborate and build their culture.
He was a speaker at the Collaboration Culture Symposium March 21 at the Donald W. Reynolds Journalism Institute. Here are three ways Danto suggests will ensure workplaces are conducive to collaboration and are ready for the technology and ideas of tomorrow.
1. Behavior
The behavior of people in the workforce must change in order to make collaboration a reality. To change behavior, the workplace needs to support full mobility and provide tools to keep the office mobile. The stigma surrounding working remotely needs to be removed, and companies must develop better training for managing a remote workforce.
2. Environment
The overall workplace environment must be developed to match today's employees' needs. Workplaces need to be a combination of private and shared spaces so people can concentrate independently and collaborate dependently as needed. The noise of the workplace should not be too distracting. The overall environment needs to be conducive to productive work from all employees.
3. Meetings
The biggest complaint about changing workplace culture is the elimination of traditional-style meetings. Danto says that meetings can still happen, they just need to be tweaked to fit into the new work culture of tomorrow. The spaces for these meetings need to be conducive to work and productivity, and give employees who are working remotely a way to be fully involved and not miss out on any part of the meeting.
Collaboration is becoming a productive strategy in the workplace, and many employers are working to establish this. By following the three criteria listed above, building a culture of collaboration becomes easier and more manageable for both employers and employees.
Abby Wenthe is a student at the University of Missouri School of Journalism.
Comments