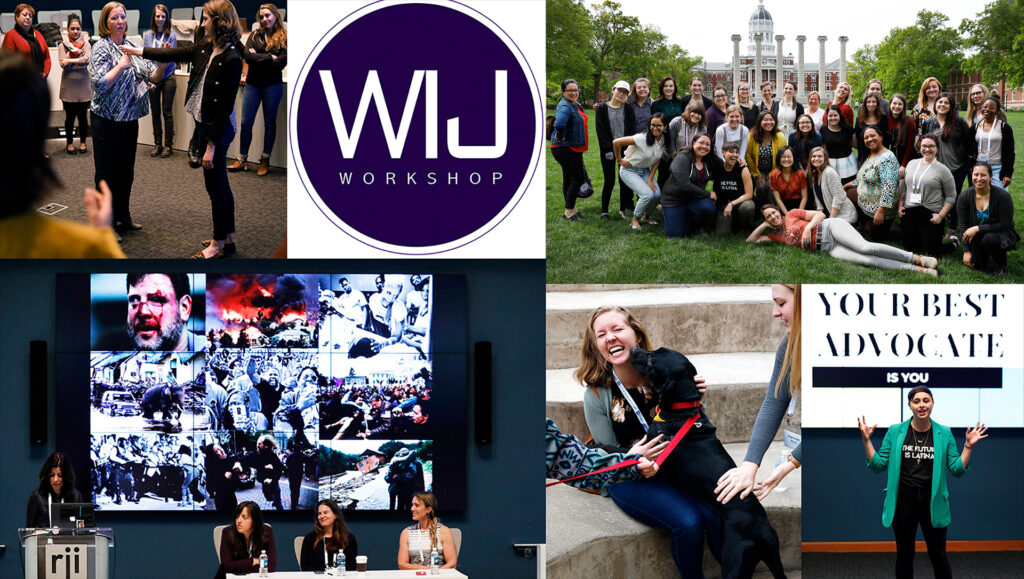 Women in Journalism Workshop 2021
The Women in Journalism Workshop is an annual workshop that focuses on challenges, accomplishments and issues specific to women in the journalism industry today. We want to help build safer, more diverse and innovative newsrooms to serve our communities worldwide. You will learn how to innovate the way you cover stories, the management of newsrooms & teams and be trained in emerging skills and tools. Sessions this year will include how-to of data journalism, HEAT training, digital security, mobile tools and more!
2021 will be fully remote so we have lowered the registration fees! And we will be mailing you a swag bag ahead of the workshop so you can show your WIJ spirit during sessions.
The event is full! Please email Kat Duncan if you'd like to be added to a waiting list.
Questions
Contact Director of Innovation & Founder of WIJ Workshop Kat Duncan at duncank@rjionline.org.
Bios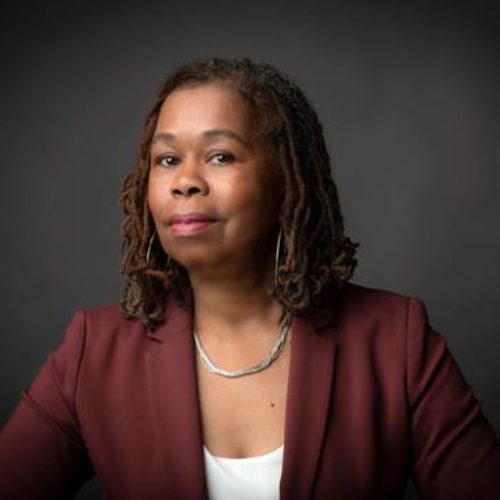 Susan Smith Richardson, CEO of the Center for Public Integrity
Twitter: @susaneudora
Susan Smith Richardson was previously the editorial director of Newsroom Practice Change at Solutions Journalism Network, a New York-based nonprofit that seeks to increase civic engagement and strengthen democracy. Prior to that, she was editor and publisher at The Chicago Reporter, a nonprofit investigative newsroom that focuses on race, poverty and income inequality. She has also served as managing editor at the Texas Observer, a venerable voice for independent journalism in the state. She has been an editor at the Chicago Tribune and the Sacramento Bee, where she led a team that reported on grassroots efforts to rebuild South Central Los Angeles after the 1992 unrest. She has appeared multiple times on the list of most powerful women in Chicago media.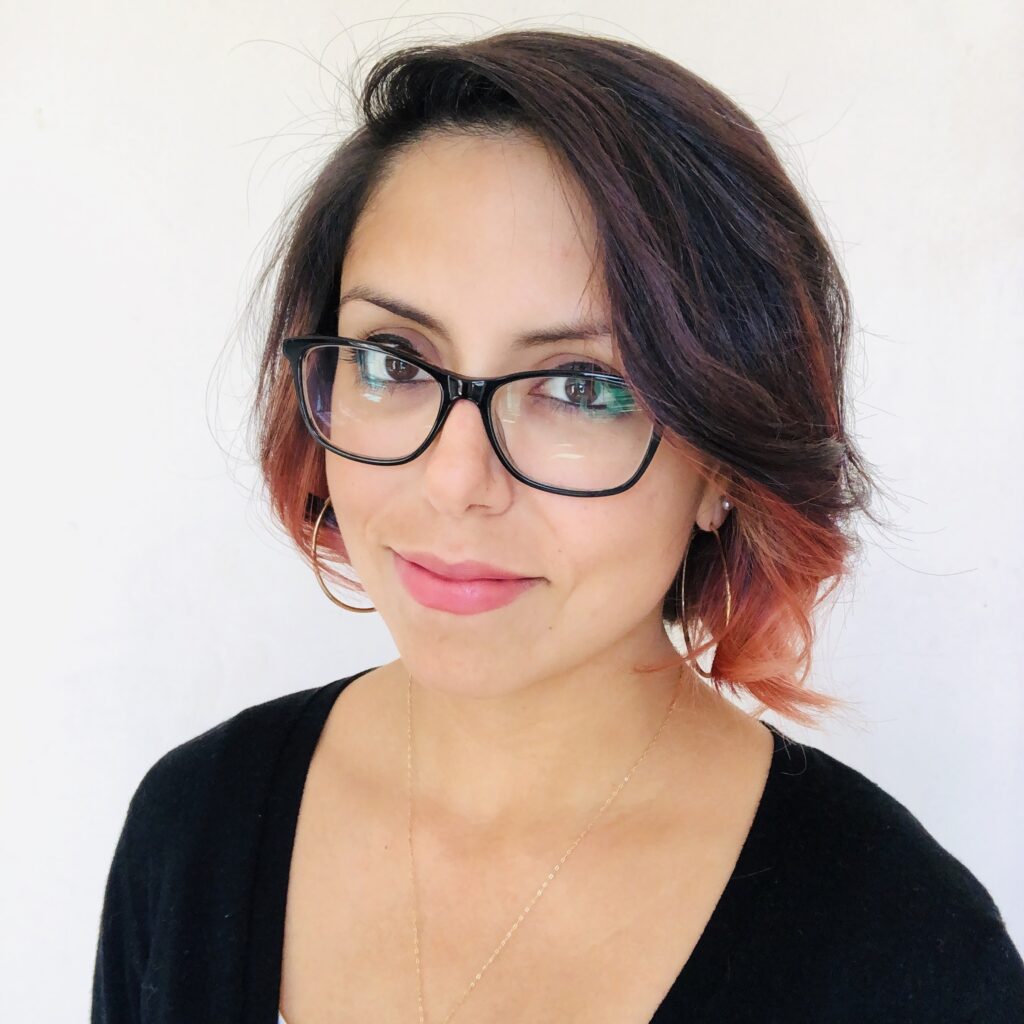 Laura Garcia, First Draft News
Twitter: @lauragrb
Laura Garcia's work as a multimedia journalist started in her hometown of Mexico as a newspaper photographer covering the "lucha libre." She's an incurable nerd and has always been fascinated with new ways of telling stories, new tech, coding, apps, and even VR/AR. Laura worked for newspapers and film production companies in the U.S. before moving to the UK in September 2011. She has worked in different national newsrooms across the UK as a TV and radio producer. She taught multimedia journalism and TV production at the University of Kent for five years until December 2019. Currently, Laura's main job with First Draft is teaching journos to spot and verify disinformation. She is passionate about getting new diverse voices into the industry and is the co-founder of PressPad, a social enterprise dedicated to helping young people become journalists.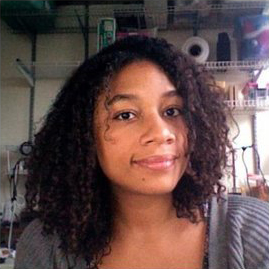 Harlo Holmes, Director of Newsroom Digital Security at Freedom of the Press Foundation
Twitter: @harlo
Harlo Holmes strives to help individual journalists in various media organizations become confident and effective in securing their communications within their newsrooms, with their sources, and with the public at large. She is a media scholar, software programmer, and activist; and is an adjunct professor at New York University.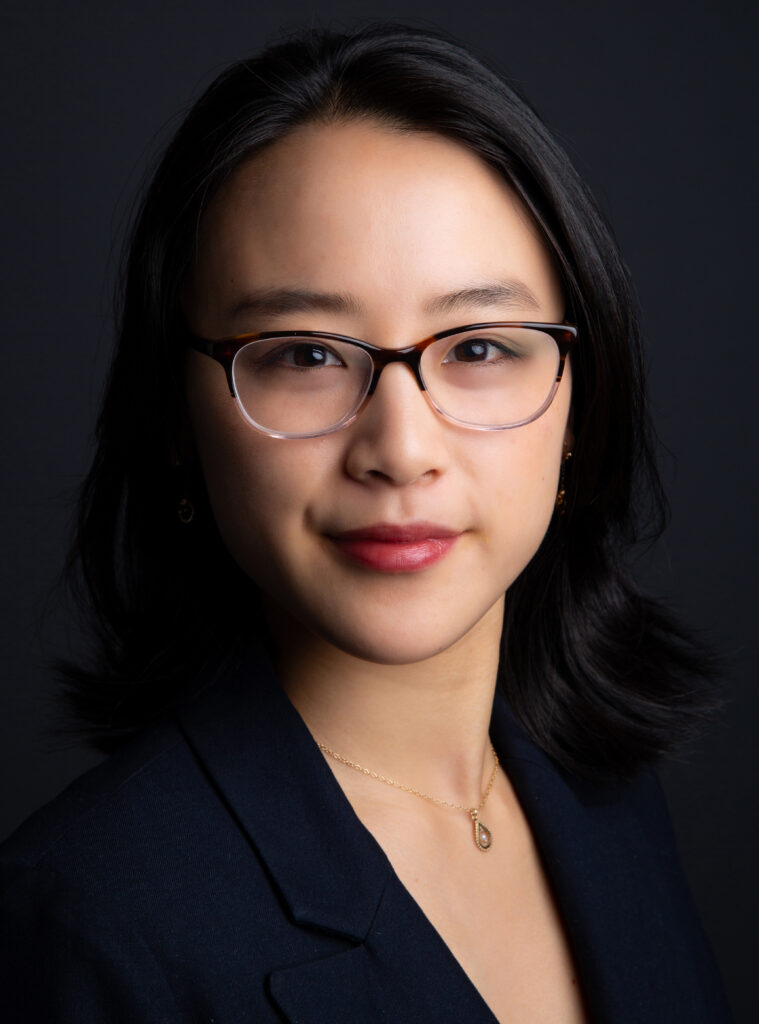 Sophie Chou, ProPublica
Twitter: @mpetitchou
Sophie Chou is a data reporter at ProPublica, covering healthcare, immigration, and elections. She uses statistics and data science to investigate stories. Before coming to ProPublica, she was a data journalist at Public Radio International, and a Google News Fellow at the Pew Research Center, where she was a primary researcher on a report that used Google search data to measure the impact of media coverage of the Flint water crisis. Sophie earned her master's degree at the Massachusetts Institute of Technology, where she researched how political news spread on Twitter during the 2016 elections, and completed an undergraduate degree in computer science at Columbia University.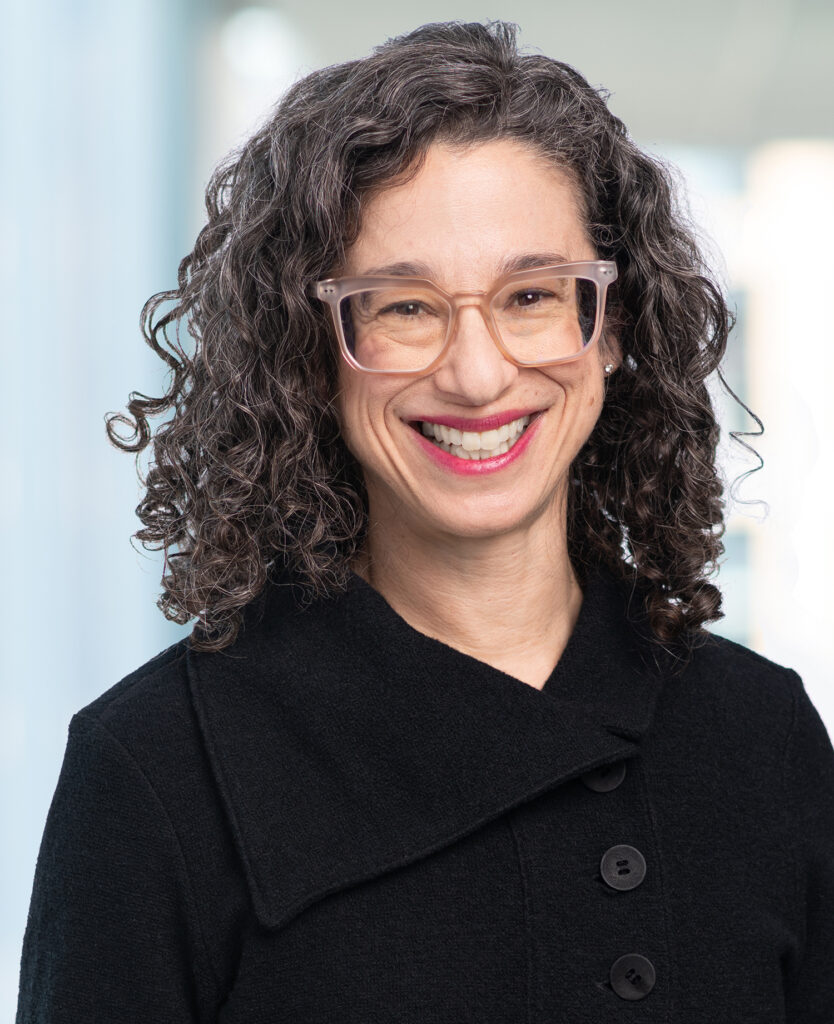 Tamar Charney, National Public Radio (NPR)
Twitter: @TamarCharney
Tamar Charney is a senior editorial director at National Public Radio (NPR) working on editorial strategy for emerging platforms such as apps and smart speakers including NPR's state of the art personalized listening app called NPR One. Charney was an executive creator of NPR's Coronavirus Daily which was the network's fastest-growing podcast to date. She's an award-winning journalist who has written countless radio reports and documentaries.
Prior to joining NPR in 2016, Charney was the program director at Michigan Radio where she managed on-air, online, news strategy, and operations. Before that, she created and produced talk shows, documentaries, and news programs. She started at Michigan Radio in the late 1990s as a newscaster, reporter, and editor. She has held a variety of jobs at other public radio stations including WDET and WEMU.
Charney holds a master's degree in telecommunications specializing in social effects of new media from Michigan State University and a BA from the University of Michigan.
Before the pandemic, she gave talks and presentations at industry conferences worldwide about the confluence of technology and journalism.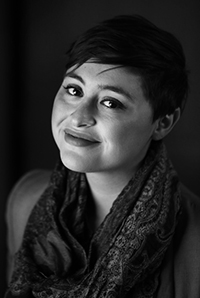 Marissa J. Lang, Washington Post
Twitter: @Marissa_Jae
Marissa J. Lang is an award-winning journalist who has chased hurricanes, stalked wildfires and uncovered political corruption.

Lang is a staff writer at The Washington Post focusing on local news, culture, protests and activism. A member of the Post's breaking news team, Lang also writes hard-to-find stories in the Washington, D.C., area that reflect the personality and people of the region. Lang came to The Post in 2018 from the San Francisco Chronicle, where she covered the impact of technology and tech companies on the Bay Area.

Previously, she was a staff writer for The Sacramento Bee, The Salt Lake Tribune, and the Tampa Bay Times. In 2017, Lang traveled to Rwanda to report on the country's technology sector and social issues, work that was supported by a fellowship from the International Women's Media Foundation. She is certified in Hostile Environment and First Aid Training and is an adjunct professor of journalism at the University of Maryland. She is also an active member of the National Association of Hispanic Journalists and a mentor to student journalists of color.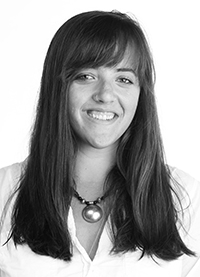 Leah Millis, Reuters
Twitter: @LeahMillis
Leah Millis is a senior photographer with Reuters. Millis spent the previous four years at the San Francisco Chronicle. While there, she produced several photo stories, including the worst and longest-lasting drought in California's history, an investigation into the state's failing foster system, a story about a transgender child, and a look at the personal and familial cost of deportation. Millis has also covered Bay Area protests that often turned violent.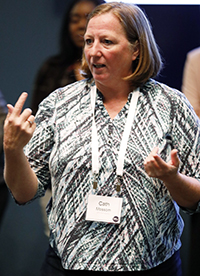 Cath Mossom, Head of Training at RPS Partnership
Twitter: @RPSParternship
Cath Mossom served a full 22-year military career of which the last 12 years was serving within UK Special Forces (UKSF) in an operational worldwide role. She was one of a few female operators to serve in UKSF; and has operated with government agencies at times of national crisis, and worked in diplomatically sensitive training roles as tasked by the FCO. Since leaving the military in 2008 Cath has successfully adapted and transferred her unique range of skills and experience into the civilian market; working predominantly with people who work & travel in difficult, challenging areas; both in the field as a security advisor and as a senior trainer on HEAT courses. Cath still works in the field supporting journalists, and therefore has good knowledge of the challenges facing them whilst obtaining their stories. These experiences are then transferred back into the classroom learning environment.
Cath has been supporting IWMF for the last two years training freelance female journalists in Africa and Latin America; ACOS training in Asia; and is working on a project to support Rory Peck training in Cambodia. These courses include training for both international and local journalists.
In addition to HEAT courses, Cath also designs and delivers investigative journalism courses, and specialist surveillance courses for journalists. Cath was trained as a UKSF paramedic, where she gained valuable experience working within UK hospitals. She has continued to develop this knowledge, and regularly delivers remote trauma courses. She has a keen interest in Post Trauma Management; and has recently completed a two-day workshop on Trauma Risk Incident Management. She is a conflict management and dis-engagement skills trainer.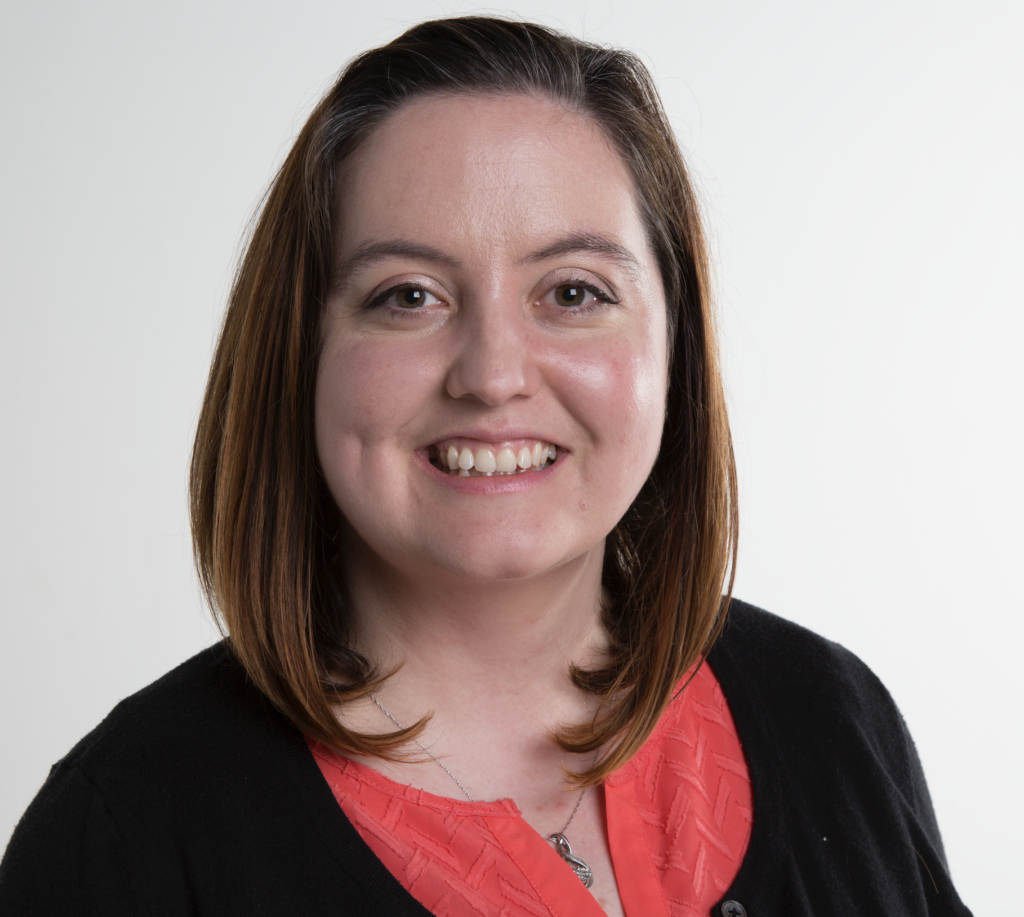 Theresa Poulson, Product Manager at McClatchy
Twitter: @poulsont
Theresa Poulson is a product manager for news, building audience-focused strategies for new and existing products in collaboration with McClatchy's 30 newsrooms across the country. She has guided journalists in creating content with emerging media including 3-D and augmented reality. She was an executive producer for Actual Reality, a McClatchy app dedicated to serialized AR storytelling, which won a 2019 Online Journalism Award. She's the co-author of A Guide to Immersive Ethics.
This page will be updated as session leaders confirm!
Schedule
Monday, April 5
10:00 AM CST
Intros & ice breaking
Kat Duncan, DIrector of Innovation at RJI & Founder of WIJ Workshop
Zoom
We will be splitting into groups to introduce ourselves and do a little ice breaker!
11:00 AM CST
How to become a mobile journalism wizard
Laura Garcia, First Draft News
Zoom
Future proof your newsgathering and storytelling skills with this hands-on mobile workshop.
12:00 PM CST
Digital Security in Hostile Urban Environments
Harlo Holmes, Freedom of the Press Foundation
Zoom
While this is not a uniquely American phenomenon, journalists covering protests, rallies, and demonstrations face increasing challenges reporting, investigating, and filing their stories. Learn some strategies for keeping phones, laptops, other gear, and data safe; and hear more about your right to report in the field.
1:00 PM CST
The fundamentals of data reporting
Sophie Chou, ProPublica
Zoom
In this session, we'll go over the fundamentals of data reporting. What is the purpose of data reporting? How can we properly investigate and interview datasets? How do we request data? What tools might we use to analyze it? The session will end with suggestions for further learning.
Tuesday, April 6
10:30 AM CST
Wake up & Yoga!
Tatyana Monnay
Zoom
Stretch into your morning with this 30-minute vinyasa flow. This gentle class will help prepare your mind and body to remain present for the rest of the day.
11:00 AM CST
HEAT Training
Cath Mossom, Executive Security Awareness Training and Personal Security Training Specialist
Zoom
Understand sexual aggression as a spectrum from sexual harassment to sexual violence including the concept of consent and its importance. Learn to identify the impact, develop effective responses, learn how to engage your intuition, use security risk management and more.
1:00 PM CST
Self-care for the Resilient Journalist
Stefanie Friedhoff, German-American journalist, educator and innovative storyteller
Zoom
Trauma is an occupational hazard for journalists. One doesn't need to be on the frontlines of war or national tragedies to encounter stories of destruction, suffering and despair. Add the stressors of fast-paced news environments, and you're no longer wondering why you are so exhausted at the end of the day. Let's explore some essentials about trauma and resilience that help us prepare for difficult assignments and taxing experiences — and discover self-care habits that help keep us sane in the long run.
Wednesday, April 7
10:30 AM CST
Puppy Love
Unchained Melodies Dog Rescue
Zoom
Meet the pups of unchained melodies! They'll be joining us on zoom to tumble and play for a bit before we start sessions
11:00 AM CST
Managing the isms
Susan Smith Richardson, CEO Center for Public Integrity
Zoom
If you are a woman in a newsroom, managing sexism, racism and other behavior that seeks to patronize, marginalize and erase you can be the equivalent of a second job. Many of us know to expect the isms, yet we don't always know how to effectively respond to them, individually and collectively. This session will explore strategies and tactics.
12:00 PM CST
Journalistic Ethics and Emerging Tech
Theresa Poulson, McClatchy
Zoom
Producing journalism in new formats often introduces new ethical considerations for producers, audiences and sources. Learn how to navigate emerging media while building on the standards of your organization and industry.
Thursday, April 8
10:00 AM CST
Lightning Skills Sharing
Kat Duncan, DIrector of Innovation at RJI & Founder of WIJ Workshop
Zoom
Let's share our strengths and skills! Come prepared to do a quick 2-3 min tutorial in something you love for the rest of the workshop participants. It can be anything! Social media marketing to needlepoint, teach us something and share a little bit about who you are.
12:00 AM CST
From print to audio: How to get your story ready for the age of podcasts
Tamar Charney, Senior Editorial Director at National Public Radio (NPR)
Zoom
As more newspapers and magazines launch podcasts, journalists are having to take their stories beyond the page. In this workshop we'll talk about how turning print journalism into audio. We'll discuss how to prep to be interviewed about your story. We'll also look at things you can do while reporting your story to give an audio producer more to work with when it comes time to turn your print piece into a podcast episode.
1:00 PM CST
Advocate and Innovate
Marissa Lang, Washington Post
An inspiring discussion of how to stand up for yourself and push for what you want in a variety of circumstances — to your editor, to your sources, to your company. Discussion topics will include building sources in a male-dominated field, engaging communities of which you are not a part, managing up, negotiating pay and benefits, knowing the rules — and when to break them, finding mentors and more.
Friday, April 9
11:00 AM CST
Trauma
Leah Millis, Reuters
Zoom
TBA
12:00 PM CST
TBA
TBA
Zoom
TBA
Comments