RJI announces its 2015-2016 class of fellows
From exploring journalistic opportunities for wearable technology to helping smaller community newspapers provide digital services for advertisers, the ninth fellowship class of the Donald W. Reynolds Journalism Institute continues RJI's commitment to nurturing and strengthening journalism's service to citizens and their communities.
This year's residential, nonresidential and institutional fellowships were chosen from among 225 applicants from around the world. The fellowship class also includes three faculty members from the University of Missouri.
"This year's group of fellows continues the tradition of bringing great expertise and enthusiasm to RJI," said Randy Picht, RJI's executive director. "We can't wait to get their projects started."
Meet this year's class
Institutional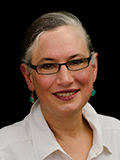 In an effort to boost participation of women in online community forums on news websites, a New York Times team will conduct gender-inclusive analysis and engineering design and product-testing protocols as part of the Coral Project. That project is an open-source comment system being developed by the Times, The Washington Post and the Knight-Mozilla OpenNews project. Project leader: Marie Tessier, lead moderator of reader comment to The New York Times opinion pages and a blog contributor.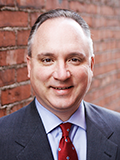 Staff of the Missouri Press Service will create and test revenue-generating digital services that smaller newspapers could provide to local merchants. Project leader: Mark Nienhueser*, MPS advertising director.
Nonresidential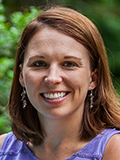 Tracy Clark, founder and CEO of Reportory, will conduct usability testing, business development with publishers, and marketing outreach to support the growth and sustainability of Reportory, a technology platform that creates daily news digests for subscribers based on individual preferences.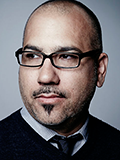 Victor Hernandez, a news innovation strategist, will explore how to incorporate the use of wearable technology – specifically smart watches such as the Apple Watch – into news workflow, audience experiences and storytelling.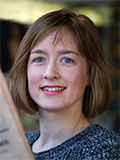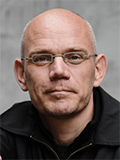 The concept, practice, and social and cultural value of entrepreneurial journalism will be explored by Mark Deuze, a professor of media studies at the University of Amsterdam in the Netherlands, and Tamara Witschge, a Rosalind Franklin Fellow at the University of Groningen Faculty of Arts in the Netherlands. Sharing their findings is expected to help nurture and grow entrepreneurial journalism.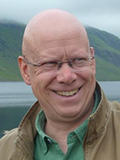 Building relevant and useful news stories from structured databases will be pursued by David Caswell, creator and developer of the news database Structured Stories. The accumulation of news storylines as structured data from breaking or historical news reports has the potential to free up reporters to pursue insights and analysis while providing readers with much-needed additional context.
Residential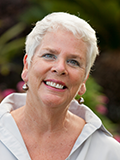 Expanding upon her success in building skills and confidence in students from disadvantaged circumstances, Tad Bartimus, founder of Talk Story, Write Story, will pilot her personal writing workshop with a newspaper in a Missouri community. She will explore ways to spread the program to other communities as an opportunity for newspapers to foster engagement with and within the community.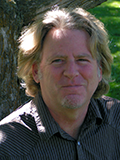 Barrett Golding, leader of the NPR project Hearing Voices, will create and test a suite of open-source WordPress plugins designed to make journalists' everyday tasks — from fact-checking to building multimedia galleries — faster and easier.
University of Missouri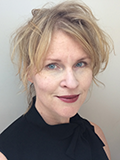 As journalism continues to explore new ways to engage and define its audience, a natural place to look for innovation and insight is the world of visual arts. Anne Thompson, an adjunct assistant professor in the University of Missouri's Art Department, will conduct several "news-art" experiments and also continue her nationally recognized "I-70 Sign Show" billboard project as an RJI fellow.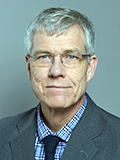 Brian Hensel, an instructor in the University of Missouri's Department of Health Management and Informatics, will explore the opportunities for journalism to help the health care industry, which has been accelerating efforts to use storytelling to improve performance and help patients stay healthy. His doctorate degree in journalism and his experience as a health care executive will position him to explore interesting collaborations and potential new revenue sources.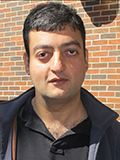 Harsh Taneja, an assistant professor of strategic communications at the Missouri School of Journalism, will conduct research using social network analysis on the role of news websites in people's online lives. This "user behavior analysis" will focus on the makeup of the clusters of online destinations that people regularly visit. Are news sites a central part of this routine? Can these clusters give us helpful information about how non-news sites can help improve metrics on news sites?
About the RJI Fellowship program
Every fall the Donald W. Reynolds Journalism Institute invites proposals from people and institutions to collaborate with RJI on innovative ideas and projects to improve the practice or understanding of journalism. Applications are reviewed during the winter, fellows announced in the spring and projects begin that summer or fall.
About the Donald W. Reynolds Journalism Institute
The Donald W. Reynolds Journalism Institute works with citizens, journalists and researchers to strengthen democracy through better journalism. RJI seeks out the most exciting new ideas, tests them with real-world experiments, uses social science research to assess their effectiveness and delivers solutions that citizens and journalists can put to use in their own communities.
* Mark Nienhueser photo taken by Shelby Feistner.
Comments