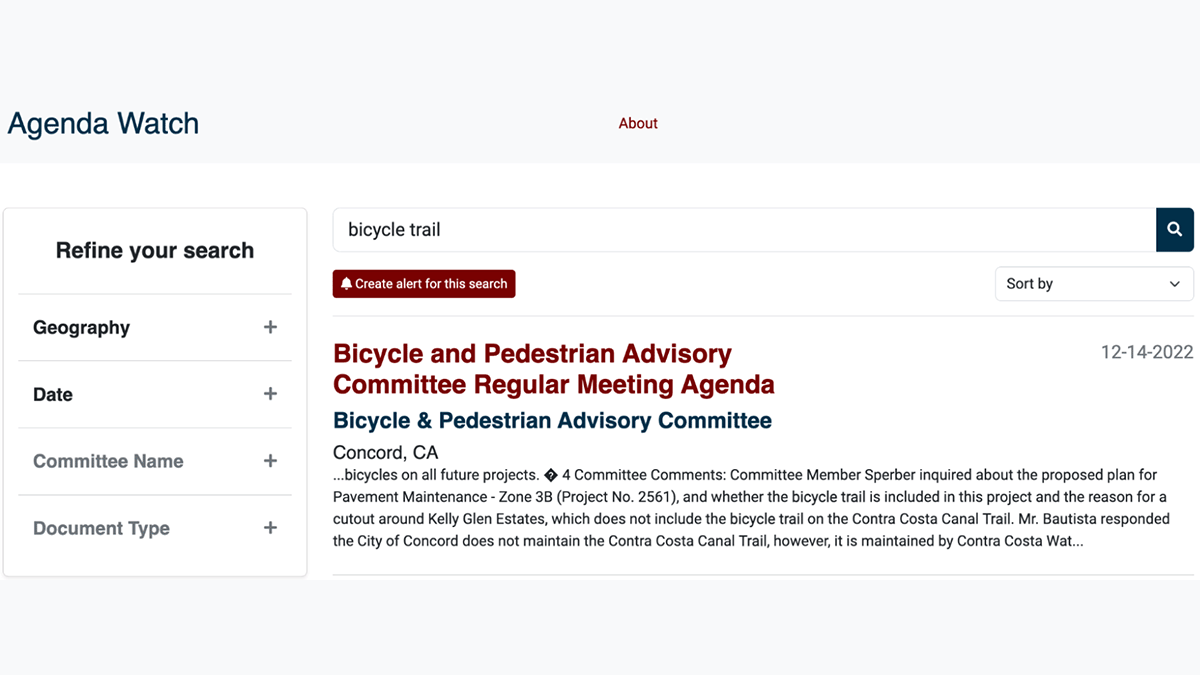 Expected to be released in May, this new platform will help journalists keep tabs on local government.
Takeaways from the Independent News Sustainability Summit.
Big Local News and the Reynolds Journalism Institute will make Agenda Watch a full-featured platform for journalists, one that provides the ability to research past agendas and minutes as well as subscribe to alerts based on topics and keywords relevant to a reporter's beat.