Women in Journalism Workshop 2023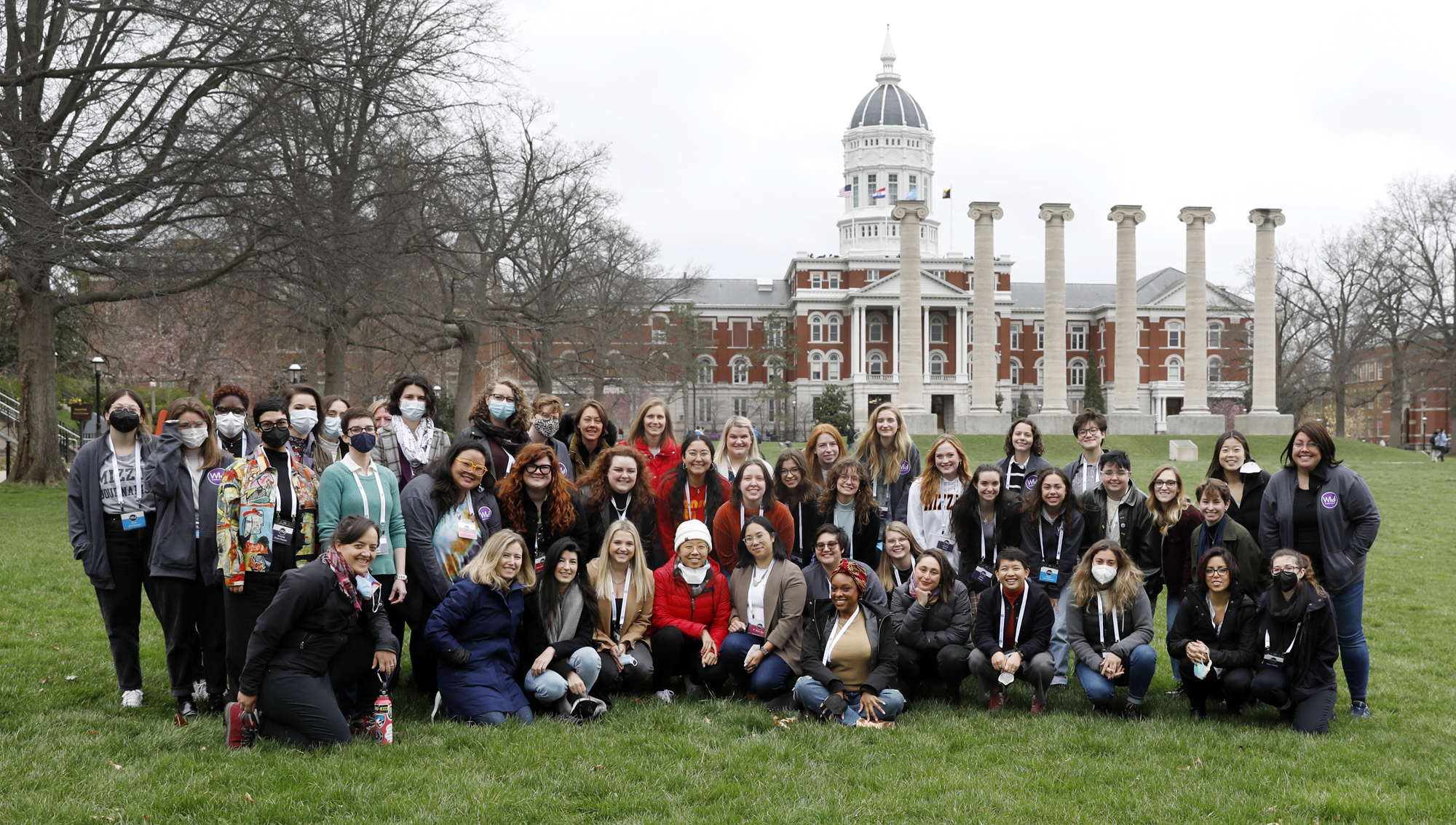 The 2022 WIJ Workshop group! Join us in 2023!
The Women in Journalism Workshop is an annual workshop that focuses on challenges, accomplishments and issues specific to women in the journalism industry today. We want to help build safer, more diverse and innovative newsrooms to serve our communities worldwide. You will learn how to innovate the way you cover stories, the management of newsrooms and teams and be trained in emerging skills and tools.
The 2023 WIJ Workshop will be April 7-9, 2023 at the Reynolds Journalism Institute.
Students $35, Professionals $75
Applications open September 2022: Apply here.
Questions
Contact Director of Innovation & Founder of WIJ Workshop Kat Duncan at duncank@rjionline.org.
---
Session Leader Bios
Session leaders will be added here as they confirm in Fall 2022.
---
Schedule
Friday, April 7, 2023
11:00 am
Icebreakers and introductions
Kat Duncan, RJI Director of Innovation
Palmer
Welcome to the WIJ Workshop! We will spend our first session together getting to know each other a little bit before diving into our weekend together.
11:45 am
Group photo!
Meet out in the grassy area behind RJI for a group photo!
12:00 pm
Sessions start (Sessions will be added here as they are confirmed)
Saturday April 8, 2023
10:00 am
Session TBD
Sunday, April 9, 2023
10:00 am
Session TBD
5:00 pm
Goodbyes!