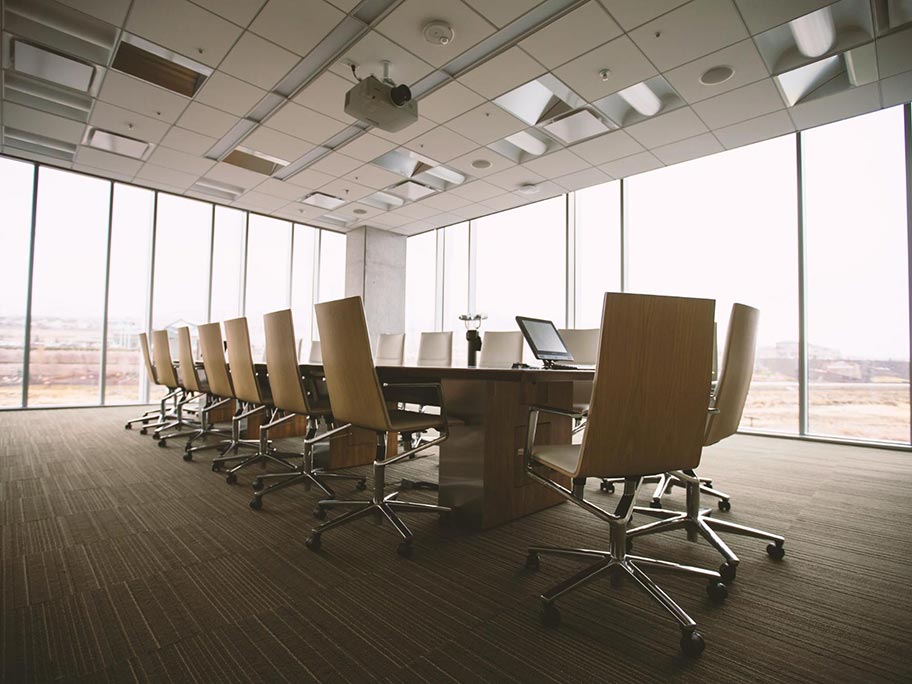 Editorial boards that look nothing like their cities shouldn't speak for them
Why do editorial boards look nothing like their communities?
For decades, one organization has comprehensively tracked newsroom's hiring, retention, and diversity efforts.
The American Society of News Editors' annual survey has always painted an occasionally hopeful but dim-in-aggregate picture of American newsrooms. Across the board, newsrooms often reflect the diversity of the country and their respective cities poorly. Even with occasional glimmers of hope, the improvements are modest as you look to editing and leadership roles.
Those failures over time have resulted in explicitly racist and inflammatory coverage, at the expense of Black and brown residents in cities around the country. Public and internal scrutiny for those failures is now more, with newsrooms like the Los Angeles Times and The Kansas City Star making commitments to improve while dredging up their own previously whitewashed history.
But while newsrooms are reckoning with their internal staffing practices and past coverage, there is one place in the newsroom that rarely has a spotlight on it: the editorial board.
Even though several editorial boards claim to speak with authority when telling their city who to vote for or how to evaluate legislation, many editorial boards are homogenous when it comes to race, gender, class, and educational status.
Meredith Clark, a professor at the University of Virginia's Department of Media Studies who conducts the ASNE annual survey (now called the News Leader Association yearly survey), said she hasn't seen editorial boards scrutinized much by academics who study journalism or in the journalism field itself.
"I have not seen that talked about very much at all," Clark, whose research focuses on the intersections of race, media, and power, said.
But Clark can speak to it: Before her work in academia, Clark was a member of the editorial board at the Tallahassee Democrat in Florida. During that time, she was the youngest editorial board member by several decades and, of the small group of seven, the only Black and non-white journalist on the board.
"The composition of editorial boards is one of those last frontiers in thinking about ways to diversify inside newspapers," Clark said, adding that leadership often believes reporters need to "pay their dues" before being promoted or moved onto the editorial board.
"Generally when we're talking about hiring, we're talking about hiring for entry-level positions. On the rare occasion that we're talking about strategic hiring to better integrate newsrooms and at a managerial level, we're talking about people that are generally already well-known to other professionals in the newsroom because of the time that they have spent in the industry. So not only are you up against cultural barriers as an outgrowth of racial and gender differences, but you're also up against age-ism … if you are in your twenties and you've been working for an organization for seven years."
Clark also sees a disconnect when it comes to wealth and education. "You may have some people who are on an editorial board that came from humble beginnings but are not necessarily there now," she said, adding that while most editorial board members have a bachelor's degree, a majority of Americans do not.
The result is a microcosm of the problems facing newspapers nationwide: an even more exclusive club of staff within the newsroom.
For example, Chicago's legacy paper of record, The Chicago Tribune, has a supermajority of white editorial writers. To put that into context: Chicago has a Black population of 32%, the second-highest number of Black Americans in any American city. Of its eight board members, the paper lists only one Black editorial writer.
Los Angeles' legacy paper of record, The Los Angeles Times, issues opinions assumed to be written for the Southern California majority-minority megacity, or at least the state. LA has a population primarily made up of Latinx residents, but the Times has a majority white editorial board, and a majority attended an Ivy League school.
Even though several editorial boards claim to speak with authority when telling their city who to vote for or how to evaluate legislation, many editorial boards are homogenous when it comes to race, gender, class, and educational status.
"I'm the first Asian American and the first openly gay person to do this role. And I'm really trying to take the community facing side seriously — using the editorial board to be more in touch with the communities that we strive to cover and represent," said Sewell Chan, who leads the editorial board at the LA Times. "Really using the editorial board to more in touch with the communities that we strive to cover and represent."
Chan said he recognizes the editorial board needs to change over time to be more in line with the people who exist in the city and the state. "They reflect a consensus of those who take part in discussions. And if that group is not diverse enough, then that's going to affect the quality of our discussions," he said. "One-third of our editorial writers, myself included, are journalists of color: and we're proud of the stances we've taken against racism. But we know there's a lot of work to do to represent a region and a state where people of color are the majority."
Other problems plague readers' ability to understand who is on the editorial board in the first place. Newspapers might not list the editorial board's members or provide pictures. Or it might be cumbersome to find the editorial board's staff page.
"I would imagine that the average person probably doesn't have a good idea of who is a part of their editorial board and what their editorial board does outside of writing the endorsements," Clark said.
This lack of transparency is precisely what irks Joy Mayer the most. Mayer is the director of Trusting News, an organization that pushes news organizations to be more transparent in their work and foster more trust in their respective community. (The Reynolds Journalism Institute is a partner with Trusting News.)
She too sees the current state of editorials and editorial boards as detrimental to building that trust.
"Too many people don't feel like the news is made for people like them or by people like them. "They don't see their lives reflected in the news. And that goes for both, you know, straight reporting and editorial writing."
She sees other problems: As newsroom budgets and staff have shrunk in response to declining advertising revenue and vulture-like hedge funds, so have editorial boards.
"I was talking to a journalist recently who was basically the lone person on the editorial board," Mayer said. "But that's not an editorial board; that's an opinion journalist."
Mayer advises editorial boards to think critically about what their mission is. "Figure out whether the people charged with doing that work can honestly do it on behalf of all the people you aim to serve," she said. "If the answer is 'No,' look for new ways, besides increasing the staff, to involve more diverse perspectives in your decision-making and agenda setting."
One way to do that, Mayer suggested, is creating a community advisory board to represent the views of the paper's readership and respective locale. She said the challenge is ensuring the board actually "reflects the diversity of the community."
In Clark's case, the Tallahassee Democrat had a community board, but it wasn't integrated into the editorial board's processes. "We brought in the community editorial board when we wanted to hear more community voices," she said. "They were not a consistent part of our editorial meetings or even our endorsement meetings."
Editorial boards position themselves as an authority voice on local, regional, and sometimes national policy. Their influence might be diminished in an era where opinions from individual journalists, organizers, and celebrities may hold more weight, but if papers want to demonstrate a commitment to the communities they serve, and they insist on having an editorial board, then there is a necessity to ensure they actually represent those communities.
"Objectivity" has been a cudgel used to mask the worldview of older white men and present critical issues to minority communities as both-sided. But editorial boards face the same problem, without the mask of false neutrality. When they exist as homogenous groups, they often lack the ability to challenge their biases and write good-faith opinions in any facet. This must change: anything else is a commitment to the same paternalistic worldview legacy newspapers have insisted on for generations.
"People should take notice of the composition of their editorial board and demand differently," Clark said. "Because that is another part of the paper that we need to think about in terms of disrupting the existing power structures and how that power is replicated."
Comments