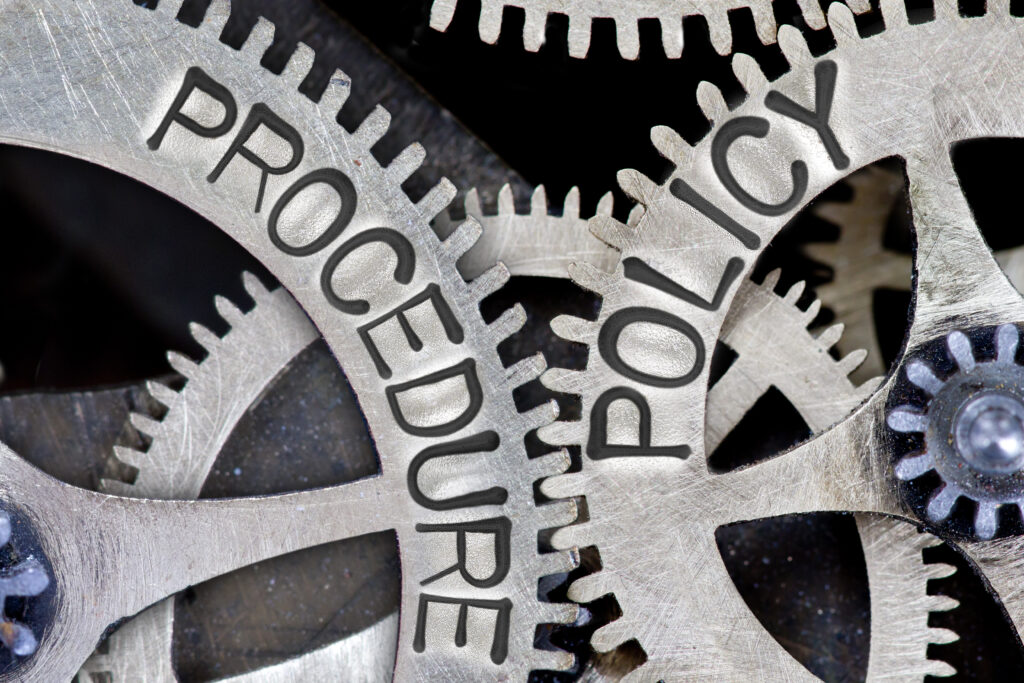 When should you think about unpublishing? Before you publish in the first place.
Let's talk about how we might reduce some unpublishing requests before they ever materialize.
If you have spent much time thinking about unpublishing, it is easy and logical to think about it as a post-publication problem. But maybe if you dig a little deeper, you'll find that what you choose to report and how you report it can bolster a newsroom's defense when it comes to reducing unpublishing requests without sacrificing the public's right to know necessary information.
Consider crime and court reporting. Most newspapers, especially, have been guilty of publishing a higher volume of arrest reports when they had space to fill—a holdover from the days when print was king. Hunter Pauli, a former crime reporter in charge of his paper's daily police blotter in Montana, was so anguished over those arbitrarily damaged by the reporting of minor crimes in the digital age that he quit his job. In addition to the emotional toil he and those named in the news experienced, he also disputed the fundamental news value of much crime reporting today:
"While the minor crime stories churned out by the thousands every day have an enormous, devastating long-term effect on their subjects, all but the most heinous of offenses are simply not worth reporting and are a waste of resources already stretched thin. No one becomes a more informed member of their community after 30 seconds spent reading a story about a homeless woman who shoplifted meat. They just laugh and move on."
Similarly, online mugshot galleries hosted by some news organizations give all arrests equal news value versus applying editorial judgment based on the crime. The tide is slowly turning, though, as more organizations limit the use of mugshots and discontinue mugshot galleries altogether.

What can we do?
I'm happy to announce two student newsroom partners at the Missouri School of Journalism. The Columbia Missourian, one of two newspapers distributed in the city, and KOMU, mid-Missouri's NBC television network affiliate. They will collaborate with me to develop a set of pre-publication policies that fully consider the content's initial newsworthiness, the level of detail necessary to include, and the information's long-term value. In our project kickoff meeting, the editors and producers saw clear value in rethinking reporting practices that were cemented before the web existed. Some of the questions we will address include:
Are there levels of severity, such as misdemeanor drug possession or DUI, that should be excluded from regular crime reports?
Is it appropriate to only report on criminal cases that you intend to follow through to their legal disposition?
Should daily crime reports be removed from public view online after a certain period of time?
Could using a minor's name be the exception instead of the rule, replaced by information such as age and location?
How might the children of those identified in the news, especially for crimes such as child abuse, be better protected?
How might informed consent protocols be strengthened when working with those who may not recognize the long shelf life of online news?
What actions are appropriate if a former news staffer (especially in student organizations) requests their work be taken down?
Has your newsroom discussed or implemented policies similar to the ones above? Or do you have suggestions for new reporting practices that could stave off some future requests to unpublish? If so, I would love to hear from you.
Ultimately, the policies we develop will be shared with the industry, so the more input we have, the better. It's understandable that many ingrained reporting practices go unexamined, and it goes without saying that any policy will have exceptions. Similarly, fending off unpublishing requests cannot dictate editorial decision-making. However, unpublishing does offer an opportunity to rethink the basics of editorial judgment and reporting to ensure we can justify them in a digital world.
Coming next month & additional news
I'm happy to announce an addition to the unpublishing project's Advisory Board. This month, Roger Macdonald from the Internet Archive joined our group, adding areas of expertise the board and I felt were important to the project. As director of the organization's television archives, Roger brings both his digital archiving and broadcast expertise to the table. These are key areas of focus as broadcast news organizations wrestle with their unique challenges related to unpublishing and as we consider the broader implications of unpublishing on public archives.
Next month another newsroom partnership will be announced. Ultimately, the resources we create will be made available on a website dedicated to unpublishing. Until then, follow us on Twitter at @unpubthenews.
Comments