Using Media to Create Shade in Miami's Little Haiti: Part 2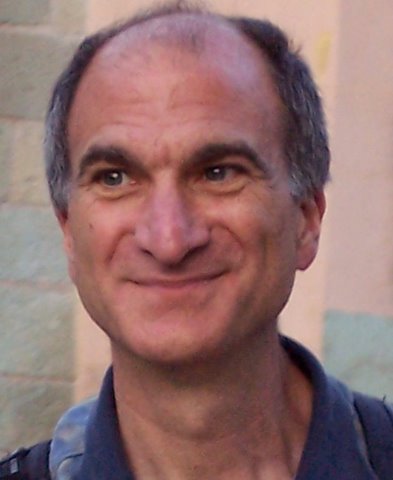 PRI's morning news show The Takeaway, co-produced with WNYC Radio, has been in Miami this week trying a new approach to serving a community. Instead of covering the Little Haiti neighborhood, journalists are trying to build ties and engage Haitian residents in the newsgathering. This is the second of two posts from PRI's Michael Skoler on The Takeaway's experiments involving citizen engagement and mobile texting.
When you send journalists into a community and tell them to just watch and not report, they stop looking for answers. Instead, reporters find questions, lots of them, about things they hardly notice when on assignment. Questions like why do people in Miami's Little Haiti neighborhood keep changing where they gather to talk? Why are buildings renovated on the outside and dingy on the inside?
And when reporters listen rather than interview, they find more questions. Why do companies with a job opening hire people already employed and not those unemployed? Why do piles of trash accumulate though the city provides trash pickup? Why are young people abandoning the neighborhood?
I was among twenty-five journalists who spent a day this week watching and listening in Little Haiti. We were Haitian, Asian, African American, Caucasian and Hispanic… from the Miami Herald, Miami's WLRN public radio, PRI and WNYC's national news show The Takeaway, and American Public Media. Our aim was to observe and listen, then sift our questions, and finally suggest how The Takeaway, the Herald and WLRN could serve the Haitian community and make lasting connections.
The first thing we noticed, as my team of five walked in 92 degree heat and humidity, is that people keep moving to follow the shade. They stop on one side of the street in the morning and gather on the other in the afternoon. They meet under trees or awnings and stand behind light poles. Finding shade, a comfortable place to pause and catch up on news from Haiti or the neighborhood, is one rhythm of Little Haiti.
With help from people in the community, our group began, just began, to understand some of the topics that come up in those conversations in the shade. How trucks from other neighborhoods dump their trash here during the night because the police aren't watching. How so many men are out of work and employers only want to hire people who have a reference they know, which usually means hiring someone who already has a job. And how Haitians appreciate city efforts to spruce up the streets and build community centers, but would like a say in the projects and investment to renovate the inside of buildings, too.
I met Maxime Pierre, a branch manager at a wire transfer business where people send money to family in Haiti. He told me the way to form a good connection with Haitians is to know them and show that you care about them. That's not something mainstream news media has typically done well.
In today's emerging media landscape, relationships are what matter. People increasingly put their trust in networks of friends they have connections with, even when those connections are only virtual. In a worldwide web of possible news sources and search engines that offer pages of results, people look for trusted guides. And trust is no longer given freely to established voices. Trust is earned through relationships.
The Takeaway, thanks to a grant from the Corporation for Public Broadcasting, has been working with local radio stations to engage minority communities and build trust over the last two years. A grant from the Knight Foundation added additional layers to the project, supporting a partnership with the Stanford Design School to use "design thinking" to find ways to serve communities and a partnership with Mobile Commons to use cell phone texting as a way to connect, especially in communities without much access to broadband Internet.
In an earlier test in Detroit, The Takeaway and local station WDET convinced residents of a Hispanic community in southwest Detroit to send text messages to report on semi-trailers illegally taking shortcuts to a highway through their residential streets. The result will be a weeklong series of reports by WDET radio with parts airing nationally on The Takeaway.
In Miami this week, the day in the streets of Little Haiti led to a day at WLRN with the teams, including community residents, brainstorming ways to serve and form bonds with the Little Haiti community. We turned our most promising ideas into mock ups or skits so we could share them with others in the neighborhood and find out how to improve and test some.
We used Mobile Commons software to set up a system that let people send text messages reporting illegal trash dumping and inviting them to monitor how quickly the city removed the trash once reported. We mocked up "deal-of-the-day" text messages for local businesses to offer discounts and attract customers from within and outside of the neighborhood.
To help people get jobs, we modified a deck of playing cards, adding the names, faces, skills and contact information of Haitian workers. People were grouped by suit under a well-known local leader who could be a job reference for them. We proposed text services to allow people to suggest new businesses needed in the neighborhood or to help mothers find activities and transportation for their children. One idea suggested community events where people could interview and record each other, leading to audio stories for radio and the Web.
In essence, we were trying to create shade — a place that was comfortable and out of the usual media heat of crisis and conflict, a place where people could share news with journalists and form ties.
The two-day experiment is over, and the longer test now begins. WLRN and the Miami Herald are partners in news gathering and their staff will try out some of the ideas. The organizations are also joining the Public Insight Network offered by American Public Media. That service allows them to invite people from Little Haiti and elsewhere in the city to join a network of local citizen sources and continue the conversation through e-mail and soon text messages.
Fittingly, the two days ended in the shade of a school auditorium with a community event of music, food, art and media. WLRN's new show Under the Sun shared excerpts of an upcoming two-part radio series and a Miami Herald TV documentary on the impact on Haitians six months after the earthquake that devastated their homeland.
If this experiment in creating shade using media works, the stories coming out of Little Haiti should only increase in number and intensity. And many of those should end up on PRI and WNYC's national show The Takeaway. Stay tuned.
Previously:The Takeaway seeks to engage diverse communities via texting
Michael Skoler is vice president of interactive media for Public Radio International and a 2009-10 Reynolds Fellow at the Missouri School of Journalism. Follow him @mskoler or email him at mskoler@pri.org
This is a cross-post with Knight Digital Media Center's News Leadership 3.0 blog.
Comments