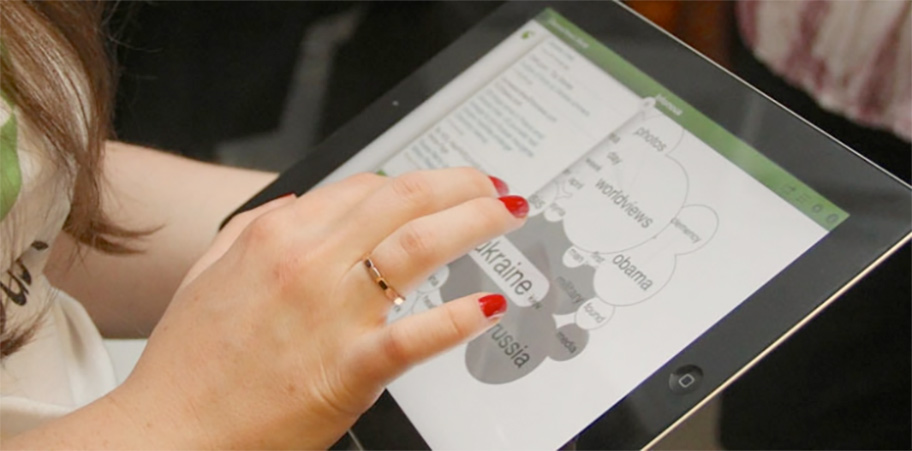 Class is in session: Join me to create mobile learning in digital skills for journalists
Amid two days of digital-journalism training at a NewsTrain workshop I'd organized in 2015, Philadelphia Inquirer reporter Jane Von Bergen and I went to lunch.
Over Vietnamese spring rolls in Philadelphia's Chinatown, Jane said she was grateful for the workshop but added that she wanted to learn more:
Could I please provide her with a guide who would lead her through the next steps of what she needed to learn in digital journalism?
Along with the guide, she said she also wanted peer support, like a running buddy, who would keep her on track when she faltered.
When I was her editor at The Inquirer two decades ago, Jane stood out. She was one of the most creative reporters I worked with, always telling stories in fresh ways.
Now that I was in the business of training journalists — as the project director for NewsTrain, the training initiative of Associated Press Media Editors — I immediately saw the value in her ideas.
Through my Reynolds Journalism Institute fellowship in 2017-2018, I hope to develop a guide to digital-journalism skills for Jane and other journalists who are always seeking to up their game. I'll draw on my background as a journalist and an educator, in addition to my graduate studies in educational technology and instructional design. I'll also be relying heavily on experts at the University of Missouri and my fellow journalists.
My goal is to come up with the first course — of what will hopefully be many — that will lead journalists step-by-step through what they need to know in social, video, data and other digital skills.
That course will be delivered in bite-size lessons on their smartphones. Why?
Why mobile learning?
Mobile learning aims to build training in digital skills into journalists' daily routines. It addresses the top two reasons that prevent journalists from getting training, according to a 2014 Poynter Institute study:
Time, cited by 62 percent.
Money, cited by 34 percent.
The study also found that almost nine out of 10 journalists said they were likely or extremely likely to absorb more training, and seven of the top 10 topics they requested for training were digital.
Time and money for training are in short supply in shrinking newsrooms, but the need to develop digital skills among journalists has never been greater. Most newspaper journalists in small markets are self-taught, according to a 2017 survey by the Tow Center for Digital Journalism.
Just as news consumption has gravitated to mobile because of its easy accessibility, so should news training.
What's in it for you?
Here are the possible advantages of mobile learning for you, the journalist:
Convenient: Few journalists go anywhere without their mobile phone. You can complete training anywhere, anytime.
Bite-size: As it becomes harder to free up even a day to attend a workshop or an hour to watch a webinar, you can consume microlearning on your phone in pockets of down time in the midst of the workday.
Directive: Free and low-cost training is available for journalists. But where to start? This program gives you a specific curriculum to follow.
Interactive: It engages you by requiring action using the content.
Sequential: A step-by-step process makes clear what you need to do next and builds on what you've already learned. For example, for social media, one of the steps might be to rewrite your Twitter profile to make it more SEO friendly and include your contact information.
Individualized: You can skip what you already know and spend more time on skills that need honing.
Supportive: It builds on the success of Weight Watchers and similar programs by offering peer support. As Jane suggests, you can request a running buddy to help and encourage you.
Enjoyable: It can incorporate humor and games to make learning more fun. For example, video training could include a scavenger hunt requiring you to shoot and post different types of video.
Affordable: Mobile learning can be more cost-effective than in-person training.
Please join my advisory group
To create this first course, I need your help. If you're a journalist interested in polishing your digital skills, I invite you to join my advisory group. Working with the Information Experience Lab at the University of Missouri, we're going to get started this summer with an online survey of journalists seeking answers to these sorts of questions:
What do you most want to learn? Social? Data? Video? Or should we create a Digital Journalism 101 that introduces the essentials of all these skills, plus even more foundational skills such as setting up an RSS feed?
How have you tried to learn digital skills? How did that work out for you?
What would the perfect training for you look like?
In any given week, how much time do you have available to learn new skills?
After I close the survey, I'll convene a virtual focus group of journalists to dig deeper into these questions and others.
I hope you'll join me as we bring to life Jane's and your ideas for a mobile guide to digital-journalism skills.
Comments