Student winners demo product at Hearst headquarters
Team Scope, winners of the 2012 Reynolds Journalism Institute Student Competition, demonstrated their story recommendation engine and self-service advertising network this week to newspaper, television, magazine and digital media executives at Hearst Tower in New York.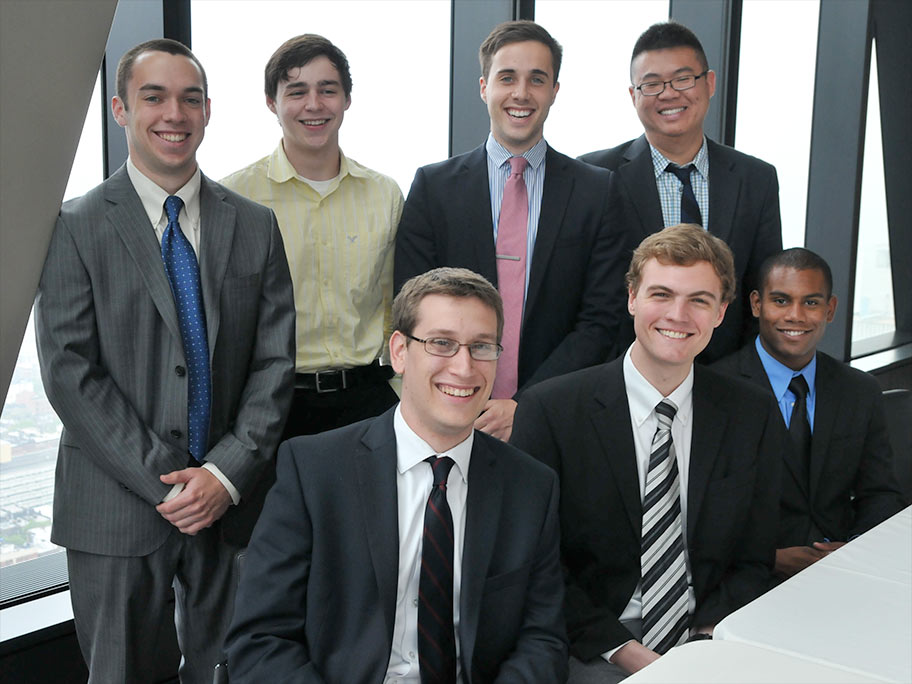 Hearst Corporation, one of the country's largest media companies, has sponsored the contest which brings together journalism, computer science and business students to tackle technology challenges since 2009.
Senior Vice-President for Corporate Innovation Beth Polish says this year's outcome was the best yet. "The Scope team has built a flexible tool that's valuable for news and information consumers and advertisers alike. We're looking forward to collaborating further with the students this summer."
Four teams started the competition earlier this year with challenges from the digital sales teams at Hearst newspapers and television stations. The teams proposed new revenue models based on analytics from the company's websites.
Team Scope brought a variety of skills to their winning project.
Francesco Marconi, a Mizzou MBA grad, served as project manager and business development leader.
Derrick Ho, a Master's graduate in convergence journalism, led the design effort.
Alex Blum, a senior next year in strategic communication, analyzed the user and advertising data from Hearst newspaper sites.
Jamar Williams, graduating with a bachelor's degree in computer science this December, did the backend programming for the project.
Zack Winkler, a computer science senior this fall, designed the algorithm that powers Scope's recommendation engine.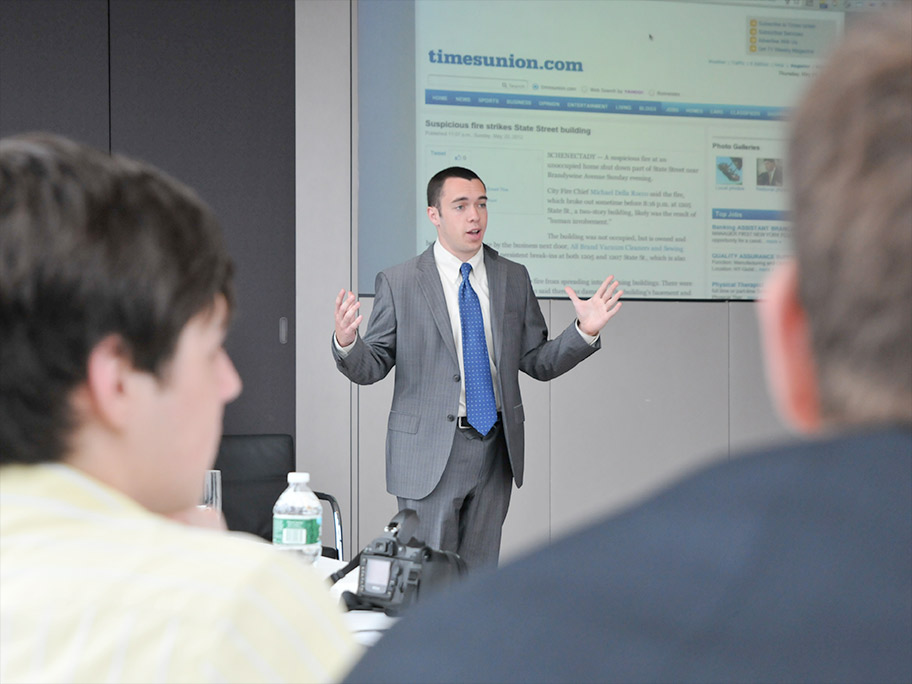 Scott Wexler, a strategic communication senior, wrote the copy and marketing plan.
Russell Chapin, majoring in convergence journalism with a computer science minor, acted as liaison between the designers and programmers.
RJI mentors Mike McKean, Reuben Stern, Brad Best, Amy Simons and Stephanie Padgett accompanied Team Scope on the New York trip which also included visits to the New York Times and social media news site Mashable.com.
McKean, director of the RJI Futures Lab, praised Project Scope's performance. "They're truly a super group that exemplifies what we've been building over the first five years of competitions. He says the team brought together best practices in digital journalism, business strategy and software development. "The students so impressed Hearst's leaders that they're taking the relationship to the next level."
Comments