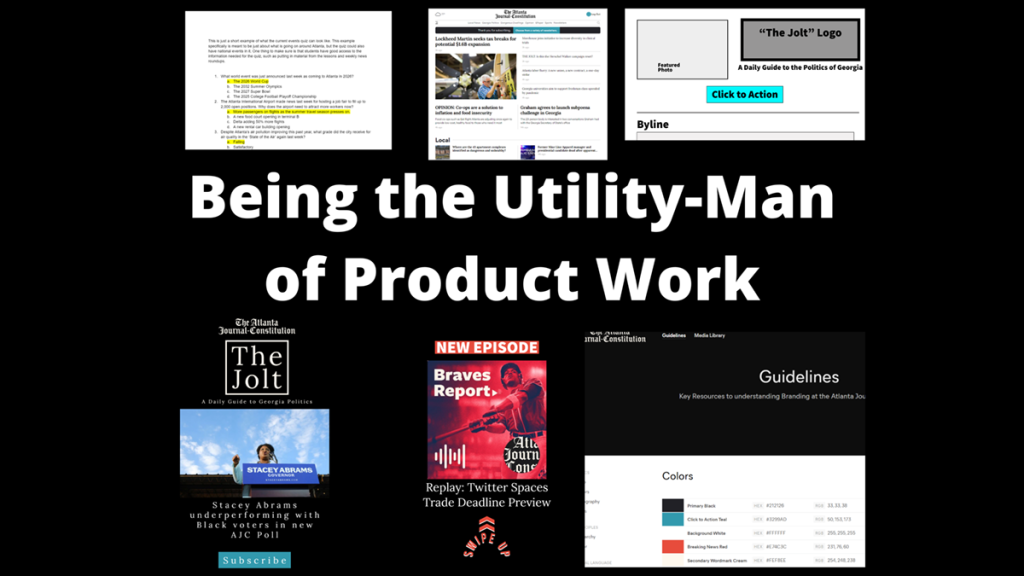 Being the utility man of product work
There is a lot to gain from getting to experiment in different spaces of product work on a team
Lucas Owens is a 2022 RJI Student Innovation Fellow partnered with The Atlanta Journal-Constitution in Atlanta. The RJI Student Fellows will be sharing their product work throughout the summer in Innovation in Focus.
In baseball and softball, there is something called being a utility man. These players usually are not the best at one single position, but can be moved and plugged in anywhere around the field. This makes them insanely valuable to a team, as the lineup can begin to take shape around them, allowing other players to play where they will be best without sacrificing much, as the utility man can just plug in where needed.
There are similar aspects of this in journalism, as a photojournalist may be asked to write an article, or a reporter may have to take on extra editing duties. This also applies to news product development, where it may not be possible to spend the time needed to do one project by yourself. But allowing yourself to do a variety of things to best help the people around you ultimately helps achieve the newsroom's goals.
For instance, as the Atlanta Journal-Constitution product team is going through change right now, I was tasked with doing research on possible fits for an opening for a product development manager. By doing this, I was able to see how product thinkers can come from anywhere and the variety of skills utilized in journalism.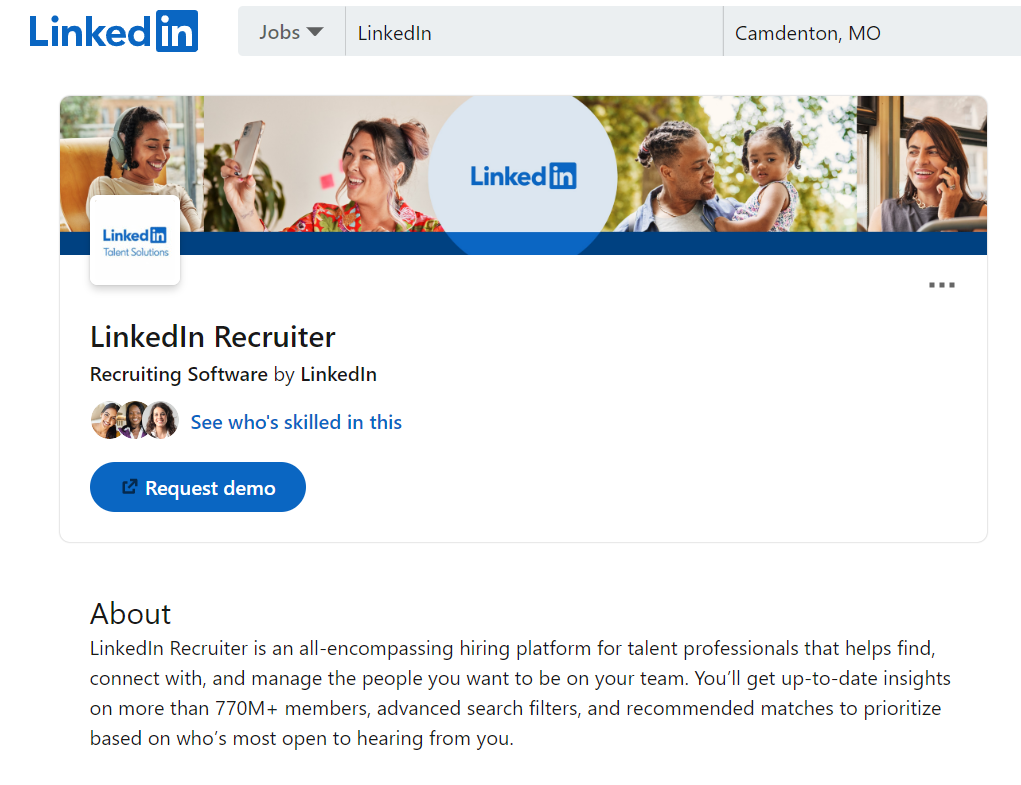 I used LinkedIn Recruiter Lite, which can be a very powerful tool for any team without a dedicated hiring manager to be able to find possible candidates for a position. Different filters allow you to search based on a candidate's previous work experience, where they live, or any variety of factors.
I was impressed with the service for what it was capable of, helping somebody without any experience in hiring or recruiting. Not only does it allow you to search for candidates easily, it provides great organizing options if you are doing more than one candidate search at a time, and can be used later in the process as well if you wish, as it provides a good base for the entire process from application to interviewing to onboarding.
Another thing we created is product requirement documents. The Atlanta Journal-Constitution uses Confluence through Atlassian. Confluence is a piece of web-based software that allows product thinkers to manage teams, projects, and issues with better efficiency. Not only can you create documents, but you can set schedules, automatically input analytics, and keep track of what everybody in a team is doing all in one place.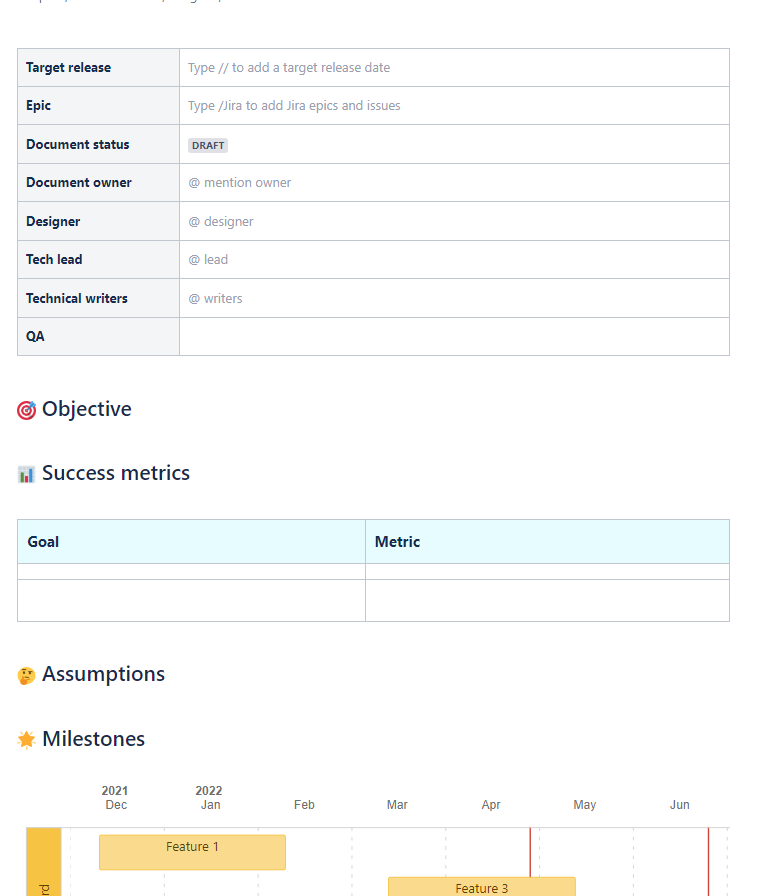 Confluence has plenty of templates available to use, but in this case, I mostly used its product requirements template. This template is fantastic for starting off a product or handing it off, as it allows you to put different aspects like timelines, issues, product questions, webframes, mockups, etc., all in one place! These documents often became the center of the project I was working on.
It can be as simple or as complicated as you need based on how knowledgeable you are with the service. Adding timelines, wireframes, and pictures is easy. Doing more complicated things takes some time to learn but can wholly change what you are working on. For instance, integrating apps can seem simple, but getting them to work correctly takes a bit of fine tuning and patience.
Outside of strictly product management work, one thing I have very much enjoyed is doing research and giving my opinion on various design aspects for the Journal-Constitution. I got to research and mock up designs for video announcements, design guidelines, and websites (through wireframing).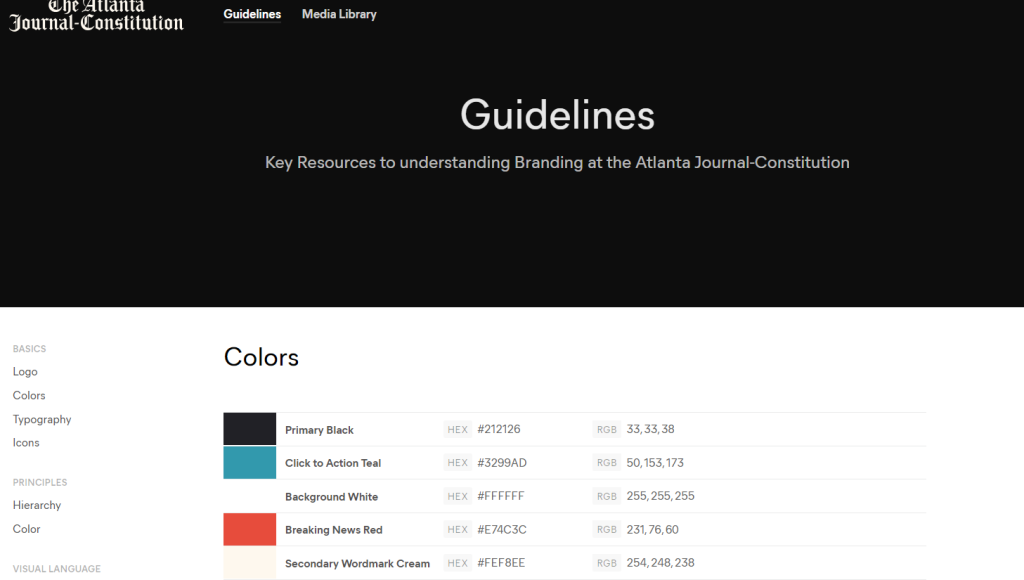 My last project at the newspaper was putting together questions for an audience survey. Seeing what different product thinkers thought was important to their specific duties was fascinating. I had meetings with various newsroom leaders, and through these conversations learned what they noticed, liked, or had problems with, and that helped to steer the questions to ask. For example, one product thinker I talked to worked a lot with newsletters, and had many questions to ask that I would not have thought about at all, while somebody who does a lot of reporting was very interested in the content being offered and whether people enjoyed it. Being open to the needs or problems of people in a newsroom is incredibly important because everybody's experiences with products will be different.
Focusing on a large project is important, but there is a lot to gain from getting to experiment in different spaces of product work on a team. News product can seem like it has a big hurdle to entry, but what I have learned through my time at the Atlanta Journal-Constitution is that it can be incredibly accessible, and that the best way to learn is diving into the work daily.
Comments