Choosing what goes in your mobile audio kit
What we tested and picked for Learfield Missourinet
Learfield's Missourinet needed an on-the-go kit for their audio journalists. What if they weren't in the office, under lockdown or just needed to record an interview in the field?
This month, I worked with Learfield to create an audio go bag for times when their reporting is outside the office. I tested multiple types of gear to help them have consistency for each reporter and the best quality audio recording, even on the go. They wanted a kit with the best mic, adapters and options for their journalists — whether using iPhones or Android, Mac or Windows.
What I tested
What worked
The Scarlett is an audio interface problem solver! The Scarlett plugs into your computer or laptop via the USB port, and allows you to record with two separate microphones, so you can record your audio and your interviewee's audio with the same device. The audio quality sounds like you are in a studio even though you're not. The interface lights remain green when your audio levels are adequate, but when you are too low or too high, then the lights turn red, which makes visualizing audio a breeze.
The iRig mic had the best sounding audio. It is a cardioid mic — this means that it has an upside-down heart-shaped pickup pattern — "they capture mostly from the front, not so well from the sides, and reject sound at the rear." Cardioid mics are more sensitive to plosives, or p pops, so keep that in mind when speaking. Be careful when you speak and angle the mic slightly away from the mouth.
Some things to note
The Scarlett plugs into your laptop so no need for a battery – just keep your laptop charged.
The Scarlett comes with a cord that connects to the newest Mac laptops. You will need separate cords for Androids, Windows and iPhones.
You need a specific type of headphone with the Scarlett, unless you buy an adapter.

You will need to use Adobe Audition to record and edit for all of these devices.

Open up Adobe Audition.
Select File → New → Audio File
Adjust your settings to what your newsroom standards are.

I used 44100, stereo and 16 for all of my recordings.

Adjust your Audio Hardware settings to be the mic for the input and your headphones for the output. Press the red record button!
Other adaptors to consider
1-foot USB Type A to USB Type B cables

"Ideal for connecting external hard drives and other devices to your computer."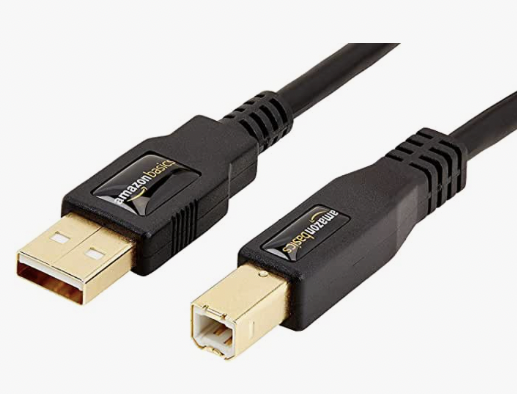 6-inch mini USB male to micro USB male connectors

"Connects a Mini USB equipped device to another Micro USB equipped device for data transfer and sharing. Designed for Android smartphones or tablets connected to other phones, tablets, digital cameras and data transfer devices."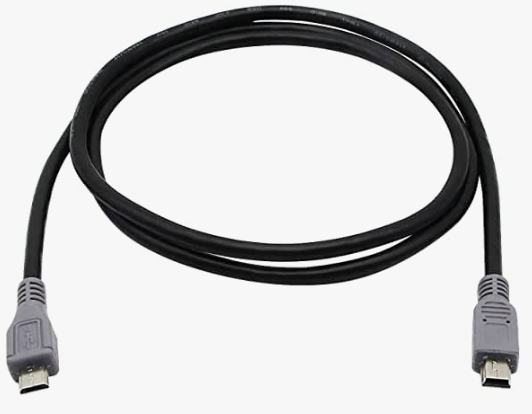 Inland micro USB to USB Type A receptacle

All in one.
Helpful links
Comments