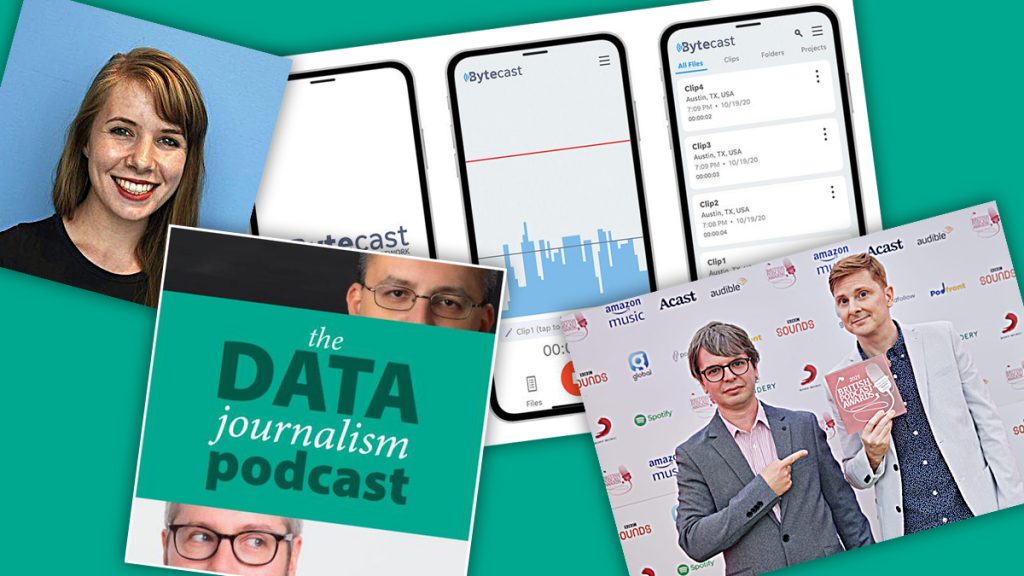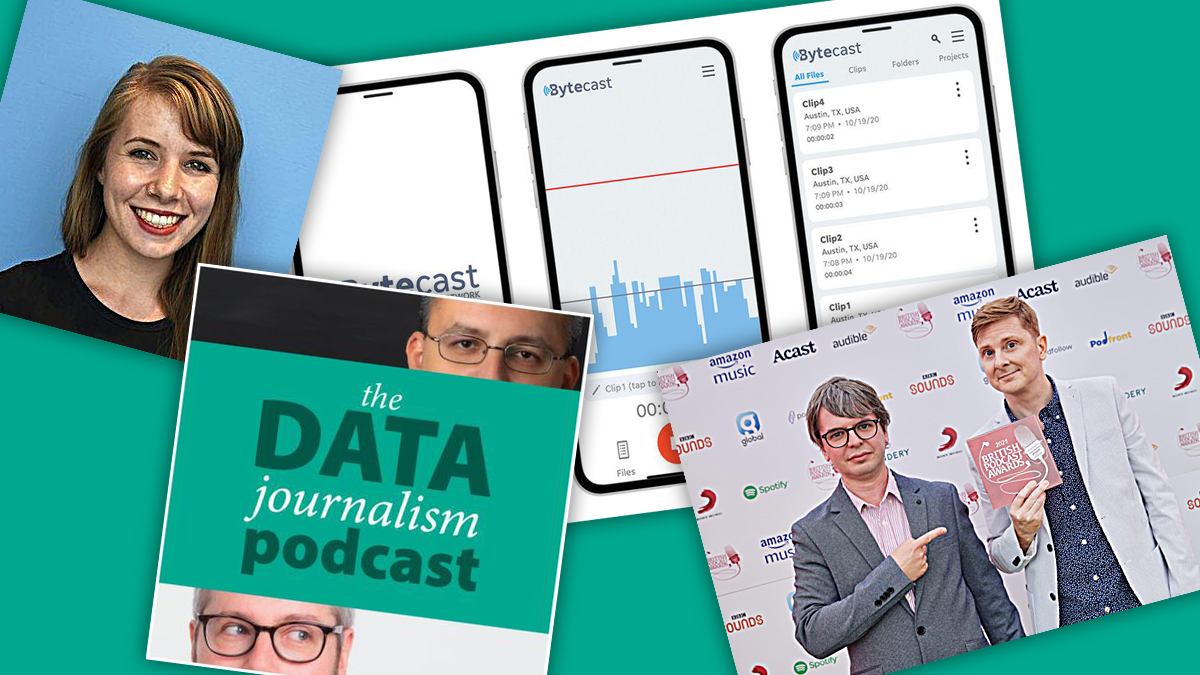 Experts share their tips for making the most from many audio formats
New apps, platform agnosticism and getting the basics right: taking your audio to the next level
The audio industry is in the middle of a transformation: Social audio is emerging; there is more investment and consumption of podcasts; and traditional radio listening is showing resilience in this mix.
I asked five experts to share the audio trends and habits they encourage producers to implement now, as well as those they should prepare for in the not too distant future.
Finding your niche as interest in podcasting continues to grow
Interest in creating podcasts is growing, says Simon Rogers, data editor at Google News. So as the competition heats up, how can audio producers harness public data to meet audience needs?
Rogers: I work with Google Trends data, which I would argue is the largest publicly available journalistic dataset in the world. There are billions of searches every day, and Trends really allows you to go beyond the echo chamber of social media data to see what the world really cares about.
"How to start a podcast" reached a record high in search trends in 2020 in the U.S., and "What do I need to start a podcast?" spiked by 90% in the same period. When we look at the top "How to start a … podcast" queries in the past year, the top responses were "How to start a sports podcast" and "How to start a true crime podcast.
Going beyond social to see what people have searched for can give you stories that identify changes in behavior, such as the kind of spikes we saw as lockdowns hit us last year: spikes in searches for cutting your own hair or how to bake bread, for example.
I've been thinking a lot about this recently as I've started The Data Journalism Podcast with co-host Alberto Cairo (Knight Chair in Visual Journalism at the School of Communication of the University of Miami), and we want to make each episode relevant, which means working out what people care about in our field."
You can find out more about Google Trends via these free training videos.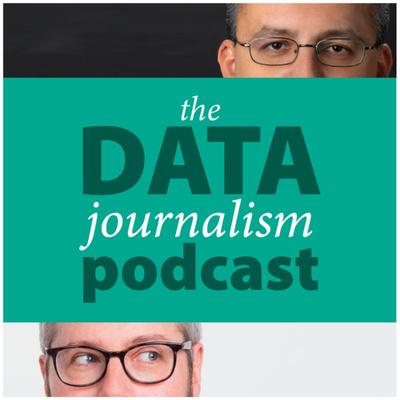 The power of live news and information audio
For all of the excitement about podcasts and podcasting, we shouldn't overlook the continued popularity of traditional radio, says Tim Olson, SVP Strategic Digital Partnerships, KQED (San Francisco). At the same time, technical innovations will also open doors for new user-friendly experiences, Olson predicts.
Olson: Much of podcasting is [released and consumed] in hours, if not days, from the initial recording. But the news is different. Whether it is a fire, traffic delay or election results, timeliness matters, which is one of the reasons live news and information streams remain robust.
In news, the "bundle" also matters. Data shows listeners to NPR One stay longer when national NPR stories are mixed with local stories.
At KQED, we produce over a dozen local newscast segments each day, along with daily listener perspectives, statewide coverage, and two hours of live interview and discussion. Unlike a single topic podcast, live radio delivers a mix of national, regional and local stories. Across the country, public radio has over 3,000 local reporters. That is more than AP.
Digital delivery offers exciting opportunities to improve the user experience. Listeners love the ability to pause and rewind the live stream to catch something they missed. News organizations can also offer multiple live audio streams. For example, KQED offers a pledge-free version of our live stream for donors. Stations can also offer the ability for users to switch to hear a second live stream, such as a presidential address.
Natural language processing and rich metadata will enable future opportunities, like the ability for listeners to ask questions using a smart assistant such as "what is the latest on the Fawn fire near Redding" or "play me the story about upright wheelchairs I heard yesterday." In the future, platforms could build in actions that enable listeners to engage with the host, show or publisher, such as "subscribe me to this show's podcast" or "follow this host on Twitter" or "sign me up to this news organizations' daily email newsletter."
Gannett gears up for audio's continued pervasiveness
Alongside innovations at a platform level, media groups are also investing in and experimenting with audio products. As Tony Elkins, senior director for content innovation at Gannett, explains, the company has developed and built an internal app, Bytecast, enabling reporters to seamlessly capture and publish audio content, as well as anticipating future needs.
Elkins: Initially funded through the Google News Initiative Challenge, Bytecast is an audio collection tool that's the first step of building a voice roadmap for our consumers, journalists, business and industry.
The native app accomplishes three main goals: It creates an easy-to-use workflow for quickly capturing and uploading audio, builds a library of content we can distribute to all voice platforms, and accelerates the growth of audio inventory we can license to platforms and ad networks.
Short audio clips can be distributed individually or combined to create longer programing and delivered through automated feeds via our audio CMS, Omny Studios.
It also allows us to quickly publish to our own platforms, social, smart speaker and voice-assistant environments. We're building for the present and want to be ready when wearables and voice assistants are a ubiquitous part of our lives.
One of our early user personas involves someone walking down a street and encountering a news event of some kind. The user would ask their preferred voice assistant what was happening, and through established partnerships and geolocation, it would return audio recorded by journalists on the scene.
The voice environment isn't quite there yet in terms of content discovery and the ease-of-use with voice user interfaces, but when we are, our network of journalists will already have the skills to deliver the story. While that may be the future, we are ready to deliver content across current platforms and devices.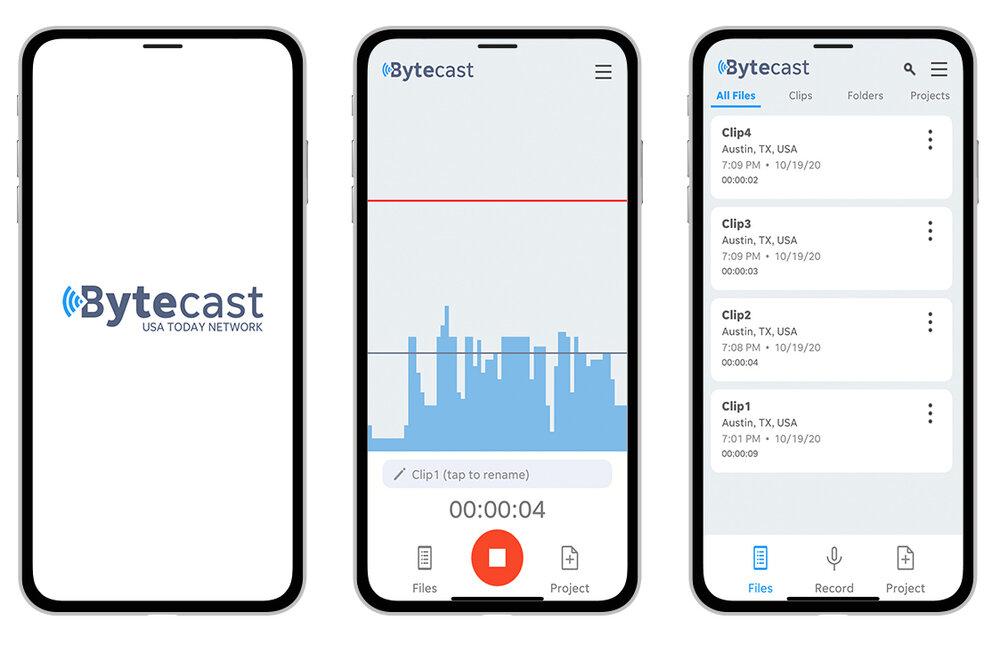 For once, a one-size-fits-all approach
When it comes to digital, we often need to ensure that content looks and feels different, depending on the platform. For audio, however, it doesn't have to be that way, argues Franziska Monahan, an audio producer based in Los Angeles. Monahan previously worked on WBUR's innovation-focused Project CITRUS and has also been a producer and reporter at WGBH (Boston), NPR and KLCC (Eugene, OR).
Monahan: If there is one thing that is certain about the future of audio, it's that the number of places listeners can get their audio news will only increase. For news producers, the growing array of platforms content is expected to be made available on can be overwhelming.
The good news is, there's no need to reinvent the wheel to get your content onto every single distribution platform and make it sound like it is meant to be heard there. The secret is "platform agnosticism."
This approach was originally developed by WBUR's Project CITRUS, specifically with public radio in mind. However, any newsroom can think about audio in this way.
The key is to develop content from the outset with the intent for it to live on many platforms at once. That is opposed to creating content for a primary platform (radio, podcast feed, etc.) and later altering it to fit other listening experiences such as smart speaker flash briefings or streaming services like Spotify.
Thankfully, a platform-agnostic approach only requires a change of mindset and slight adjustments to how audio content is scripted and voiced. It's not unlike how reporters adopt objective language when writing about the news. The difference here is the objectivity refers to the listening experience itself.
Some examples of references to avoid when scripting platform agnostic audio include:
Distribution medium (radio dial numbers, phrases like "tune in," podcast apps, smart speaker instructions, etc.)
Time of day or broadcast (when possible)
The content's original position within a larger work (things like "we're starting/ending today's episode talking about xyz")"
More examples and an in-depth guide to creating platform agnostic content can be found at the Project CITRUS blog.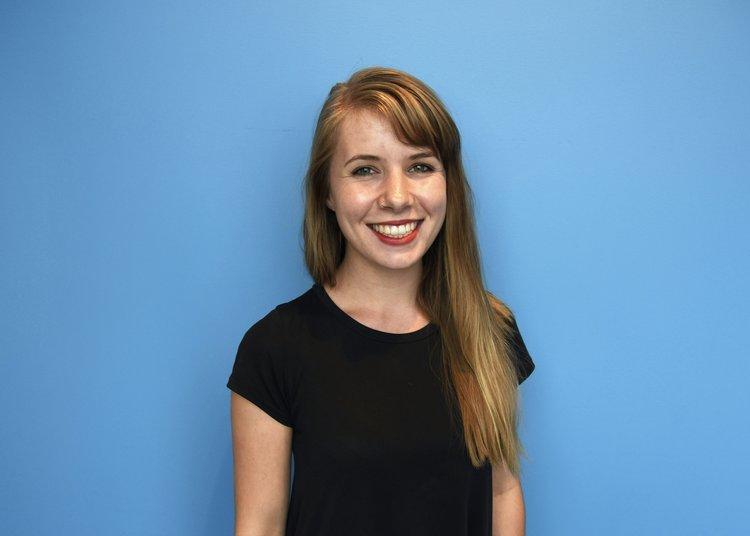 Focus on the fundamentals
"Sometimes just some tips rather than big strategy can be good," advises Matt Deegan, a consultant who chronicles changes in podcasts, radio and streaming. Audio producers shouldn't just chase the next big thing. They also need to double-down on maximizing what they already have.
Deegan: Podcasts have become a core part of many publications' online footprints, but a lot of the time and effort goes on the launch, and far less on finessing the show so it grows and engages with an audience.
If you haven't started a podcast yet (what!), then hopefully these points can shape your thinking.
1. Title, description and image. If you've been running a while, does your description explain what the show now does? Does your name and image give the best chance of being discovered by new listeners?
2. Is your podcast open to interaction? Do you have an email address listed on the show notes, on your website or included in the podcast? Your listeners' views and leads are valuable, and if you're serving a niche, those interested will find you. Make it easy to get in touch.
3. New voices. It's easy to have the same people involved week in, week out. Have you asked around for ideas and input? Can colleagues record a voice note to add color to a story? You might have a superstar in the next cubicle!
4. Promotion. If you only use your own promotional channels, you're unlikely to grow. Why not reach out to other shows? If you're a local podcast, offer your team to other local podcasts as guests so they can plug the show. Are there local newsletters or community groups you can get involved with? Is the show listed on local blogs and directories?
The most successful podcasts are ones that have a great angle but also work hard to improve and market themselves. You should be spending as much time growing and improving your show as you do making each episode.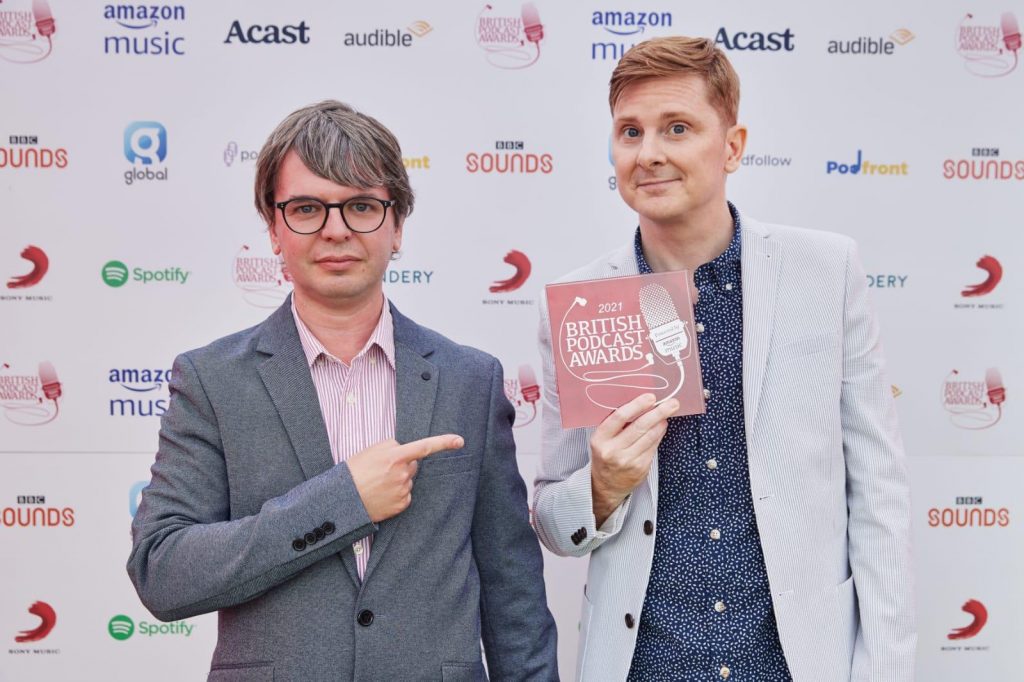 Comments