Post Episode 22: Investigations into the aviation industry reveal concerns in the sky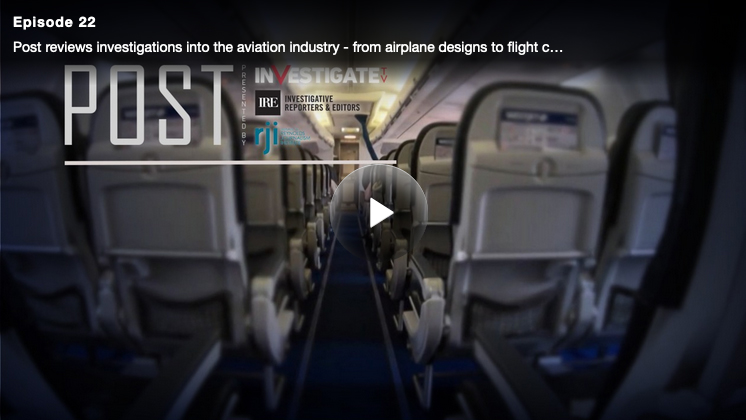 Post reviews investigations into the aviation industry — from airplane designs to flight cuts during the pandemic
In Episode 22, journalists dig into the aviation industry – looking at issues with airplanes, federal regulation of aircraft and travel trends during the coronavirus pandemic.
One reporter investigates toxic fumes onboard aircrafts. Another investigation examines loopholes within the federal aviation administration and how it allows for anonymity when registering aircrafts in the U.S.
InvestigateTV's Sandra Jones joins the show to discuss a recent investigation into the decline in air travel during the pandemic.
Links to stories discussed in Episode 22
Post is a media review program from InvestigateTV, Gray Television's streaming channel dedicated to in-depth and watchdog reporting. Post is presented in partnership with the journalism organization Investigative Reporters and Editors. The monthly program is taped at the Reynolds Journalism Institute at the University of Missouri School of Journalism, a partner of InvestigateTV.
Episode written and produced by: Jackson Hicks, InvestigateTV
Production by: Director Travis McMillen and assistants Grace Vance and Leah Vredenbregt, RJI
Editing by: Jon Turnipseed and Owen Hornstein, InvestigateTV
Comments