Post Episode 3: Social media playing behind-the-scenes role in elections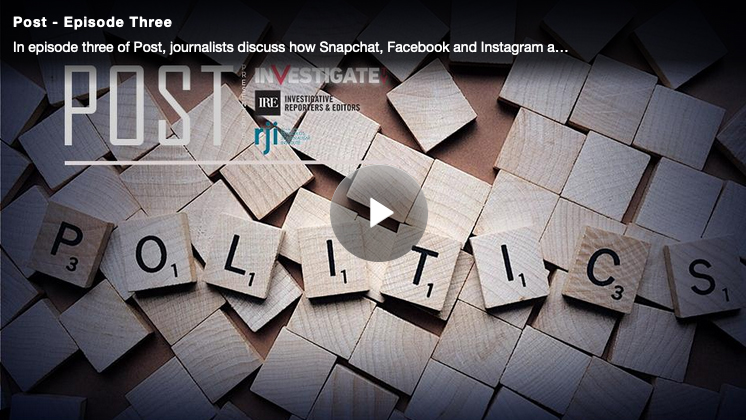 In Episode 3, Post discusses elections and social media as well as long-term reporting on candidates. Media outlets featured include This American Life from Chicago Public Media, 60 Minutes on CBS, ProPublica and Raycom stations, including WAVE in Louisville, Kentucky and WFIE in Evansville, Indiana.
Investigative Reporters and Editors Director of Data Services joins the show once again to discuss the stories in this episode and gives tips for viewers who are looking to dig more into elections records and campaign finances.
University of Missouri School of Journalism student and journalist Tana Kelley also appears on the show to discuss a project she is working on with classmates and Raycom stations called Snap the Vote. The teams are working to create informational content for voters ahead of elections, and Kelley shares some of their early findings and explains why Snap the Vote is also turning into 'Gram the Vote.
Post is a new media review program from InvestigateTV, Raycom Media's streaming channel dedicated to in-depth and watchdog reporting. Post is presented in partnership with the journalism organization Investigative Reporters and Editors. The monthly program is taped at the Reynolds Journalism Institute at the University of Missouri, a partner of InvestigateTV.
Stories and resources discussed in Post, Episode 3
Comments