Post Episode 7: Reporters face physical dangers and political threats around the world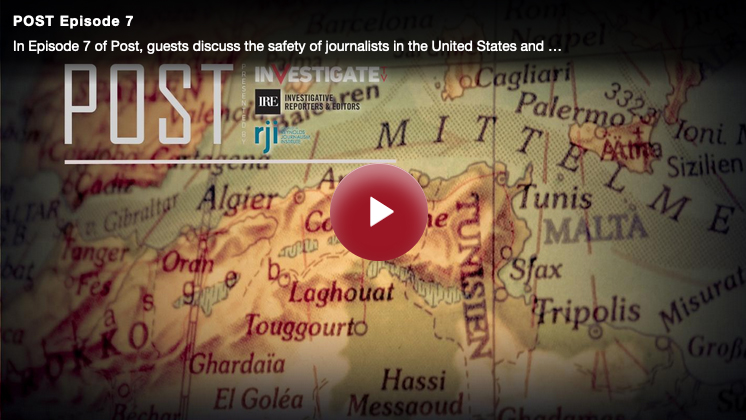 Investigative Reporters and Editors Executive Director Doug Haddix joins the show to talk about how the dangers of reporting are embedded in the very creation of IRE and how the safety of journalists is becoming a growing concern globally.
Several tragic deaths of journalists are covered, including the 1967 murder of Arizona Republic investigative reporter Don Bolles, the 2016 murder of Ukrainian journalist Pavel Sheremet, and the 2018 shooting deaths of five Capital Gazette employees in Annapolis, Maryland.
Arab Reporters for Investigative Journalism shares perspectives about reporting in the Middle East from senior editor Musa'ab Al Shawabkeh, Yemeni journalist Mohammad Komani, and editor and Syrian journalist Mokhtar Alibrahim. They discuss the physical and political dangers faced in the region and describe some of their reporting that has changed policy.
The second half of the episode features an interview with Alfred Friendly Press Partners Program Director David Reed. The organization helps train journalists around the world through fellowship and international programs. Reed talks about some of the dangers fellows have faced and the big projects some of them have worked on, including the Panama Papers investigation.
Post is a media review program from InvestigateTV, Gray Television's streaming channel dedicated to in-depth and watchdog reporting. Post is presented in partnership with the journalism organization Investigative Reporters and Editors. The monthly program is taped at the Reynolds Journalism Institute at the University of Missouri School of Journalism, a partner of InvestigateTV.
Stories and organizations discussed in Post, Episode 7
Comments