Post Episode 8: Investigative filmmakers and podcasters discuss their popular documentaries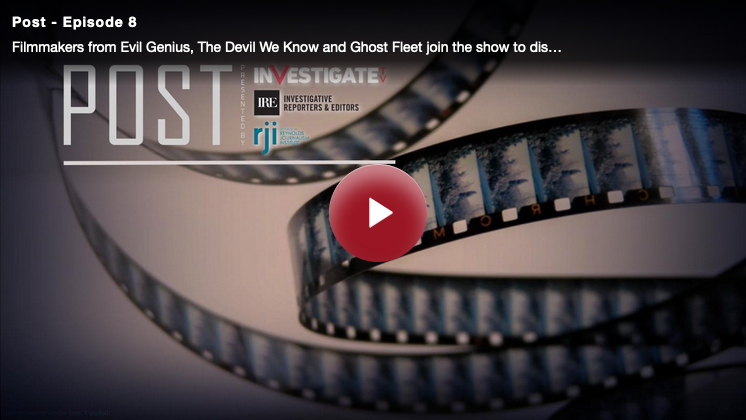 Investigative Reporters and Editors Executive Director Director of Data Services Charles Minshew joins the show to help review the work and discuss issues like confronting foreign police, reporting long-term in one area, and what defines journalism.
Directors and producers on all of the films spoke to the show about how they found their stories and give updates on their documentaries' effects and public impact.
The second half of the episode features an interview with Will Craft, a data reporter with APM Reports' podcast In the Dark. Craft talks about how he and other reporters collected data about racial disparities in juries selected in a Mississippi town.
Post is a media review program from InvestigateTV, Gray Television's streaming channel dedicated to in-depth and watchdog reporting. Post is presented in partnership with the journalism organization Investigative Reporters and Editors. The monthly program is taped at the Reynolds Journalism Institute at the University of Missouri School of Journalism, a partner of InvestigateTV.
Stories and organizations discussed in Post, Episode 8
Comments