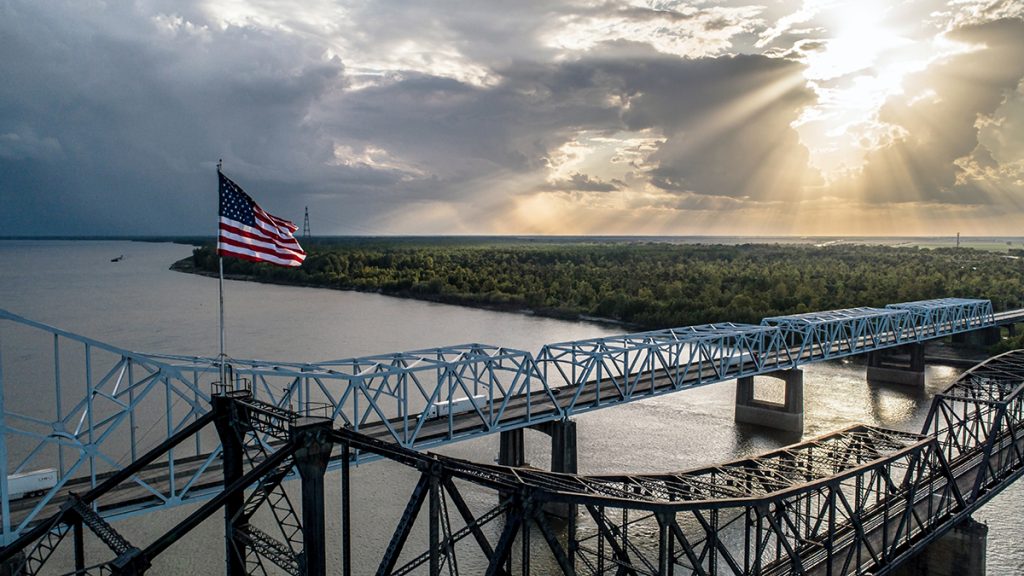 Reynolds Journalism partnering with Mississippi River Basin Ag & Water Desk on innovative approach to distributing collaborative journalism
The Reynolds Journalism Institute (RJI) today announced a partnership with the Mississippi River Basin Ag & Water Desk to develop and report on methods for distributing content from the desk's 10 partner newsrooms. The collaboration will help the Ag & Water Desk accomplish its goal of covering underreported environmental topics and disseminating its content for free to media outlets around the country.
"We're excited to help the Ag & Water Desk reach the widest possible audience with its important coverage," said Randy Picht, executive director of RJI. "Collaborative journalism is more necessary than ever to make sure stories that matter to people don't fall through the cracks, and figuring out a reliable, easy-to-use distribution process is a critical, but unsolved, piece of the collaboration puzzle."
With support from RJI to help make the Ag & Water Desk's free syndicated news service a reality, a variety of tools are being tested that would allow publications around the country to easily use content from the partner newsrooms. The desk will also share periodic updates on rjionline.org about this iterative process.
Tegan Wendland, editorial director for the Ag & Water Desk, said it's all part of a multifaceted approach to distribution that goes beyond so-called "email blasts," making use of the Associated Press's content-sharing service StoryShare as well as Distributed Media Lab's widget that will allow online outlets to auto-populate a feed on their websites with Ag & Water Desk stories.
"We want to reach everyone from small-town newspapers struggling to fill their papers to larger outlets that have experienced cutbacks, but right now, sharing content is a crazy, lengthy process of files and folders and reformatting materials to fit different content management systems," Wendland said. "This is supposed to be the age of collaborative journalism, and for that to be the case, we need the tools to make that process smoother and quicker."
Wendland said the question of how to distribute free news content to a wide range of outlets with vast differences in budget and technological capabilities is not a new challenge, but one that has become increasingly important as media outlets look to fill gaps in their coverage on climate issues and other topics they might lack the staff to cover.
For Sara Shipley Hiles, executive director of the Ag & Water Desk, that means doing the additional work up front to ensure participating newsrooms have a stress-free process for using shared content — an approach she credits RJI with making possible.
"In order to the needs of all of our partners, we are going to have to do extra work," Hiles said. "We have the space to be experimental and iterate in a way that other organizations do not. RJI is giving us an opportunity to fly at a higher level, to network with people we might not otherwise have had a chance to talk with about their needs, and to see what works."
About the Ag & Water Desk
The Mississippi River Basin Ag & Water Desk is a collaborative network of journalists focused on increasing coverage of agriculture, water and environmental issues surrounding one of the world's major river systems, in partnership with Report for America and the Society of Environmental Journalists. This editorially independent initiative is funded by a three-year, $1.4 million grant from the Walton Family Foundation. The project is led by Executive Director and Associate Professor Sara Shipley Hiles and advised by Associate Dean Earnest Perry and Associate Professor and News Director at KBIA, Ryan Famuliner.
Comments