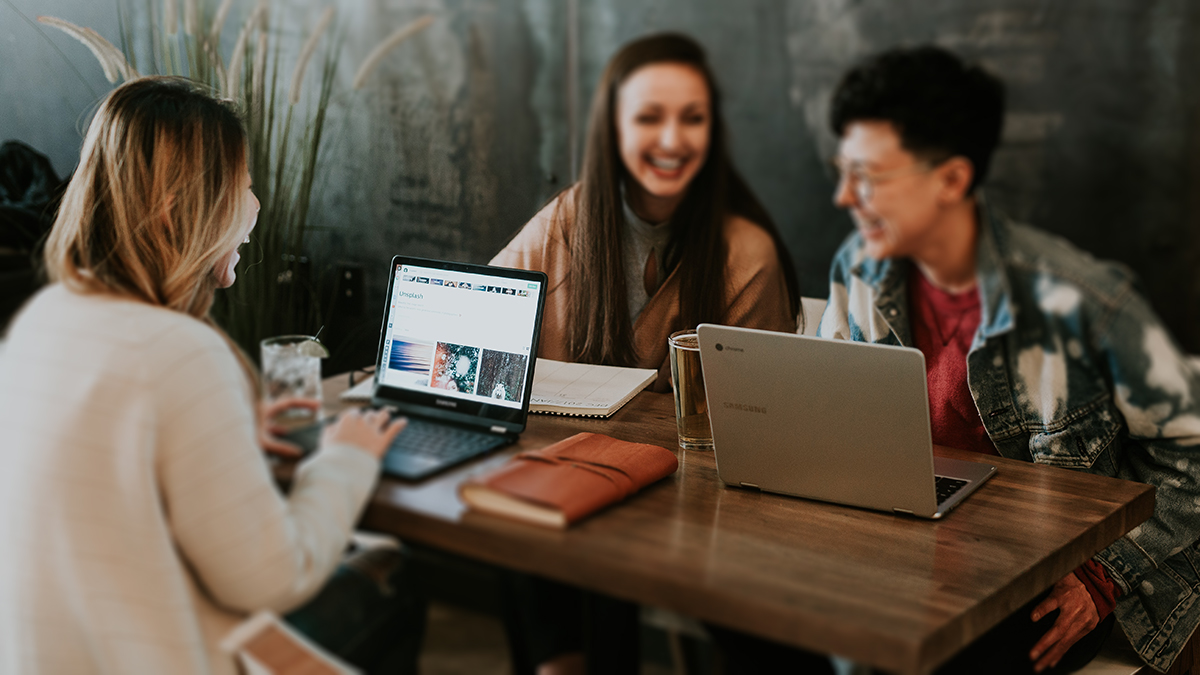 RJI announces finalists for annual student innovation competition
Columbia, Mo. (Jan. 25, 2021) — The Donald W. Reynolds Journalism Institute (RJI) has announced the finalists for its annual Student Innovation Competition. Nine teams from universities around the country will compete to create something — from a game or app to a partnership with a local newsroom — that will improve news literacy. This is the 15th annual competition hosted by RJI, which is housed in the Missouri School of Journalism.
Finalists were chosen based on the strength of their planning, potential for success and creative, out-of-the-box thinking, said Kat Duncan, RJI's director of innovation. The winning team, which will walk away with the top prize of $10,000, will be chosen in March by a panel of judges looking for the best-implemented project.
"The competition submissions this year were extremely creative, and I think our judges will have a hard time picking a winner," Duncan said. "I look forward to seeing these projects go from idea to reality over the next few months. I am sure they will benefit communities and newsrooms all over the country."
This year's finalist teams:
Dana Cassidy, University of Florida
Harms Grosvenor: Avery Grosvenor, Siobhan Harms, University of Missouri
The J-School: Morgan Spehar, Jayne Yerrick, Sarah Donaldson, Ohio University
Eagle One: Alexis Weisend, Stevie Kanyid, Carmelli Hess, Audrey Adams, University of Oregon
WatchDogs: Katey Williams, Mia Schaffel, Kendall Porter, Kayla Nguyen, University of Oregon
King & Queen: PJ Joseph, Caitlin R. King, University of Missouri
Coasting Mastodons: Joshua Schipper, Purdue University – Fort Wayne
Citizen Correspondent Project: Yiheng Zhao, Xinyi Luo, Beibei Liu, University of Missouri
UGA Journalism Innovation Lab: Cassidy Hettesheimer, Sophia Haynes, Gabby Vitali, University of Georgia
The teams are tackling the question of news literacy in many different ways, from improving trust in news organizations and helping people discern which sources are reliable to increasing the engagement of young people with the media. The team from Ohio University, for example, is planning a series of events for elementary and middle school students to teach them how journalism is made through hands-on activities. It was the support from RJI — rather than the potential prize money — that motivated the team to join the competition.
"We wanted to make sure we could do something like this for our community free of charge," said Sarah Donaldson, a senior at Ohio University, noting that the university is located in Athens, Ohio, considered the poorest county in the state. "We wanted to do something that is educational but also accessible to people."
Others, like the "Eagle One" team from the University of Oregon, are looking to partner with their local newsrooms to create change at the industry level. The team is working with the Eugene Weekly, an award-winning weekly newspaper serving Eugene, Oregon, to develop strategies for increasing the paper's transparency about the journalistic process. These strategies might include FAQs about how reporters find stories and conduct interviews, as well as including hyperlinks in stories leading to journalistic codes of ethics.
"Our goal is to help people determine what is and is not a credible source," said Stevie Kanyid, a junior at the University of Oregon. "By increasing the transparency between the journalistic process and the public, we hope that they're able see the difference between the transparent sources that say 'this is what we do and how we do it' versus the ambiguously sourced stories that are presenting more of an opinion."
Still others are incorporating elements of both approaches, incorporating feedback from the public into a system or strategy to help newsrooms engage with their audiences in a straightforward and transparent fashion. A team from the University of Missouri is building a platform that local news organizations could use to receive and consider user-generated content, including community news stories from "citizen correspondents" and public feedback on submitted stories, among other engagement tools.
"For the past few months, we've done interviews with local journalists, newsreaders, and journalism professors to find out where there is room to improve on the issue of trust between the public and newsrooms," said Beibei Liu, a senior at Mizzou. "From those interviews, we decided that we should focus on improving the transparency and public engagement from newsrooms."
In addition to the top prize of $10,000, second and third place winners will be announced in March and will take home prizes of $2,500 and $1,000, respectively.
Comments