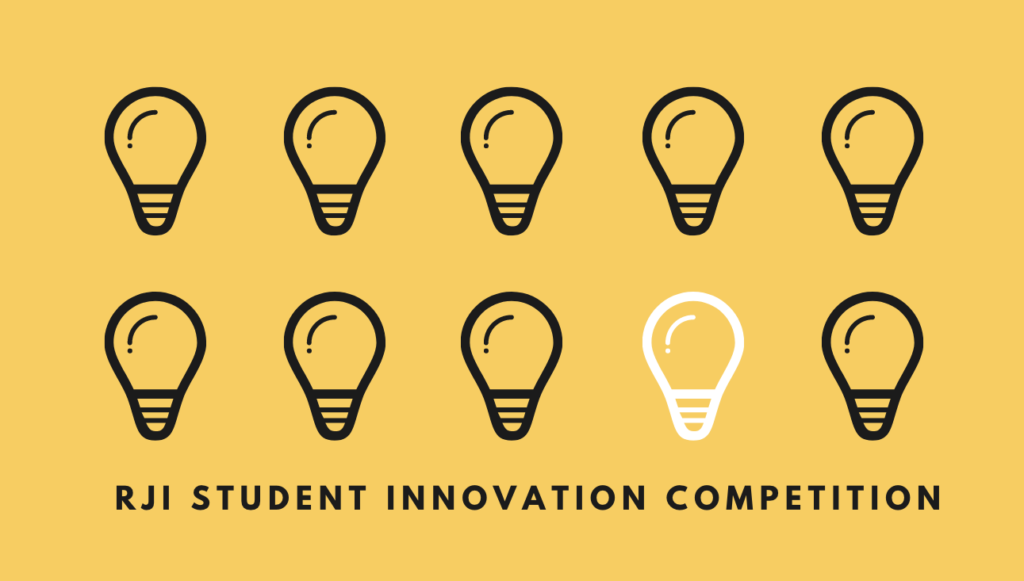 RJI names winners in Student Innovation Competition
First place came with a prize of $10,000 for the project with the best approach to addressing news literacy
After a months-long competition in which teams of students at universities across the country developed projects tackling news literacy, the Donald W. Reynolds Journalism Institute announced the winners of its 15th annual Student Innovation Competition at a live awards event Monday. Dana Cassidy, a senior at the University of Florida, won first place and $10,000 for her news literacy toolkit project.
"Dana's project is a real tour de force," said Randy Picht, executive director of RJI. "Her interactive toolkit combines education, technology and reliable news resources to teach young people the value of news, how to navigate the internet and where social media fits in. We're delighted to recognize her hard work with the $10,000 first prize."
Cassidy's toolkit includes a searchable database of more than 3,000 newspapers across the country, as well as a curriculum of interactive educational activities, reading lists and quizzes. Designed for fifth graders but helpful for people of all ages who want to improve their news literacy, the toolkit is available online for free public use.
"This project was, for many reasons, such a great experience," said Cassidy, who will be working at the Washington Post as a news engineering intern upon graduation in May. "As a journalist, content creator, and technologist, I'm a firm believer that education is the tool to improve news literacy…. I just want to thank everyone for this process. I'm so overwhelmed right now in the best way."
Second and third place were also awarded, which came with prizes of $2,500 and $1,000, respectively. Second place went to four-member team WatchDogs of the University of Oregon.
Joshua Schipper — competing under the team name Coasting Mastodons — who graduated from Purdue University Fort Wayne in December, was awarded third place.
More information about the winning projects and those of other competitors can be found here. Projects ranged from partnerships with news organizations and educational curriculums to apps and websites, all centered around increasing news literacy among the general public.
"Every project approached news literacy in a creative and thought-provoking way, and it's always difficult to pick winners from such a talented group of competitors," said Kat Duncan, director of innovation at RJI. "Our judges picked the most innovative and impactful projects from a terrific pool of entries, and I know that these students will go on to do great things in journalism, technology, and a variety of other fields."
More information about the guidelines for this year's competition can be found here.
Comments