Take journalism to the next level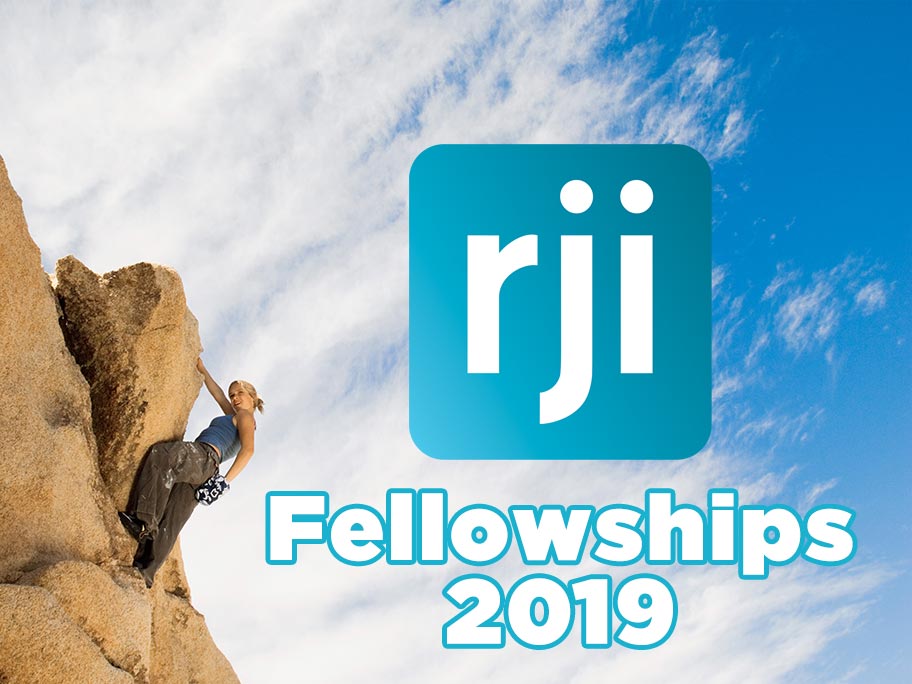 Our current class of fellows at the Donald W. Reynolds Journalism Institute is busy improving VR news and advertising, giving middle American high school students a voice in journalism, developing a playbook to cover disasters and using innovative techniques to reach Spanish-speaking immigrants. Among other things!
What projects to improve journalism and democracy will top our agenda in 2019 and 2020? That depends, in large part, on you.
RJI is now taking applications for our next group of fellows. We're looking to advance new products, services, ideas and storytelling techniques with funding, mentoring, testing and promotion.
One of those projects could be yours. Click here to pitch your idea.
RJI offers three types of fellowships. Residential fellows earn $80,000 and spend eight months at the Missouri School of Journalism. Want to work from your home base? We offer $20,000 non-residential fellowships. Newsrooms and civil society organizations can apply for institutional fellowships that offer $20,000 stipends. All three options include additional funds for travel, technical development and marketing.
Our application deadline is Jan. 31. We'll seek additional information from a semi-final group in February, interview the most promising applicants in March and pick the winners in early spring of 2019.
Comments