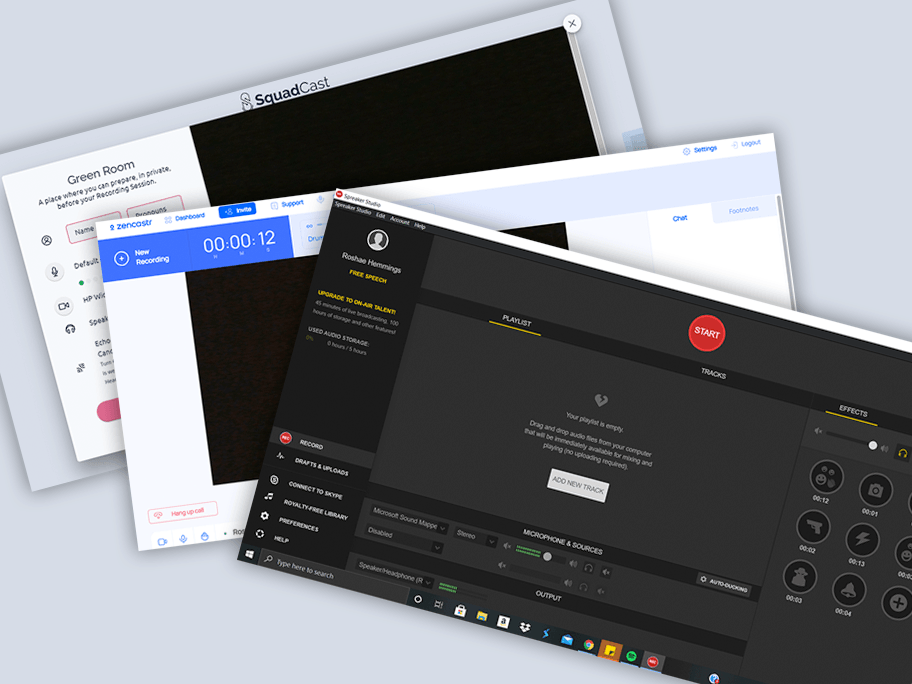 Tools for remote podcasting
Zencastr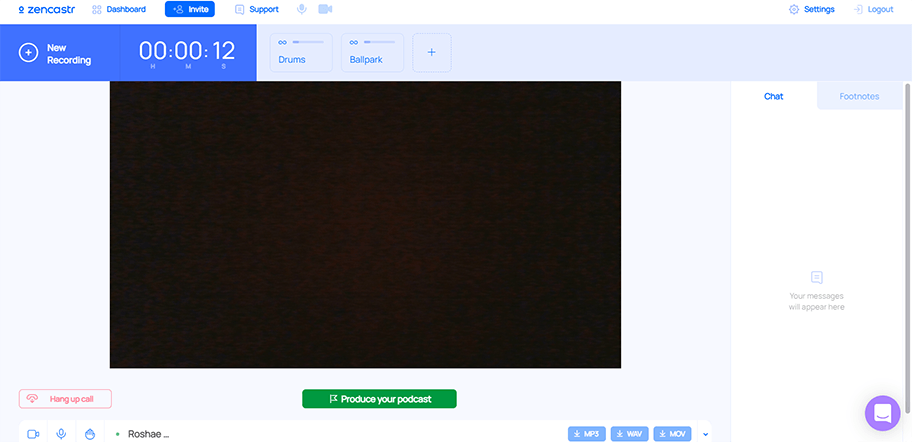 Because there is an increased familiarity with platforms like Zoom and Skype, there isn't much of a learning curve when it comes to working with Zencastr. Zencastr is a web tool for high quality audio and video recording. It is easy to use, when you want to record a new podcast episode, you just click the "Create New Episode" button. There are three options to record audio and video, display video but only record audio, or record audio only. Once you've chosen your podcast format, there's an option to invite guests. Guests will be sent a link, where they can join the recording similar to that of a Zoom call.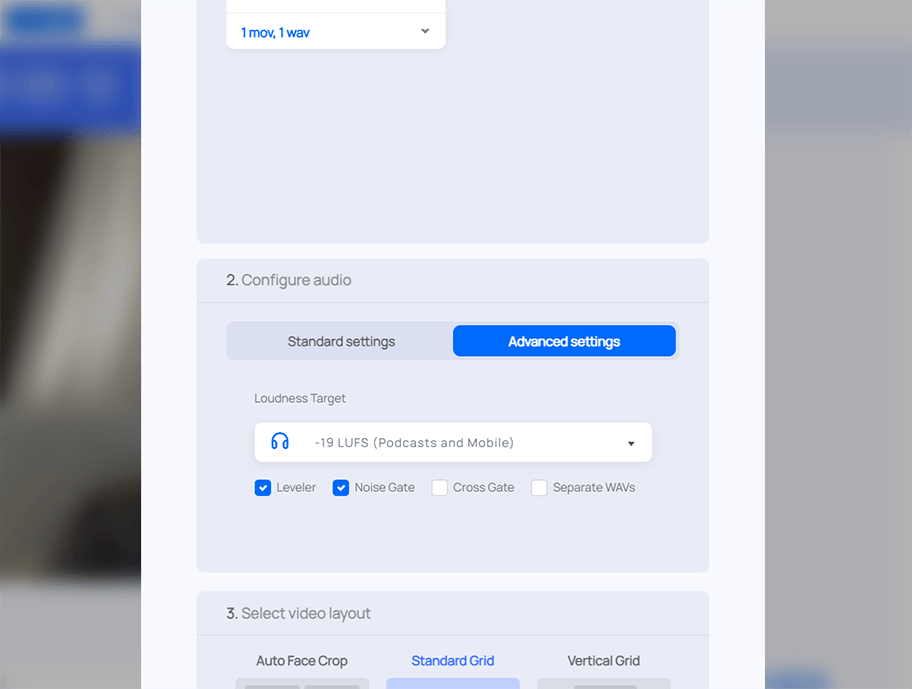 If Zencastr is so similar to Zoom, then why not use Zoom? This is something that I considered, too, and the main draw would be its safeguards against poor or unstable internet connection when recording. When experimenting with Zencastr, I recorded a conversation with a person and their internet connection cut out for a bit. However, in the final recording, she was clear as crystal with no glitches. Salvaging poor quality audio from Zoom can be difficult, but in using Zencastr I didn't have issues.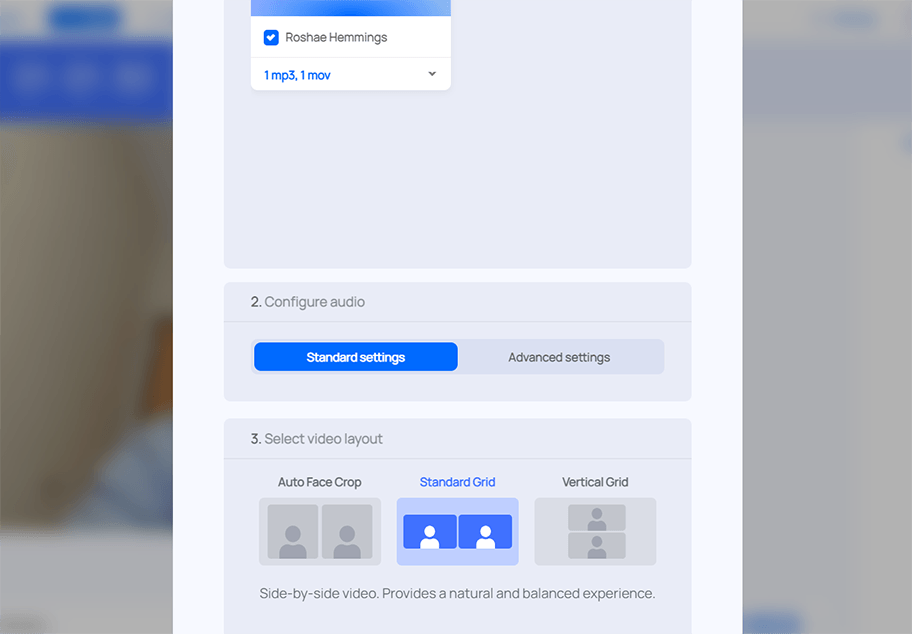 Zencastr's post production advanced audio configuration settings. If using video, there is also an option to select video layout.
SquadCast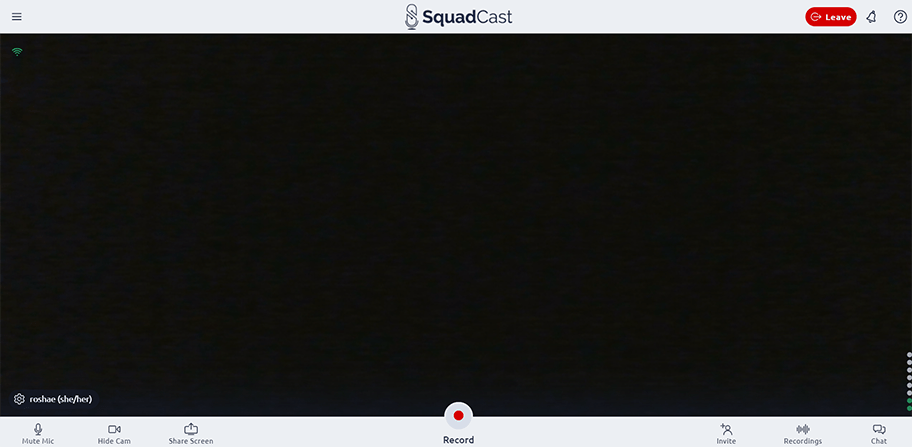 SquadCast is another podcasting software created for recording projects remotely. It gives users the option to record their podcast with audio and video, and up to nine guests can be invited to a recording. There's also a screen share feature that helps add visual components to your recording. Another stand out feature for this software is its green room feature. Before guests join the recording, they are shown a screen that allows them to check their audio levels and video before entering the recording. This is another way to ensure the quality of the recording is at its highest without a lot of post production editing.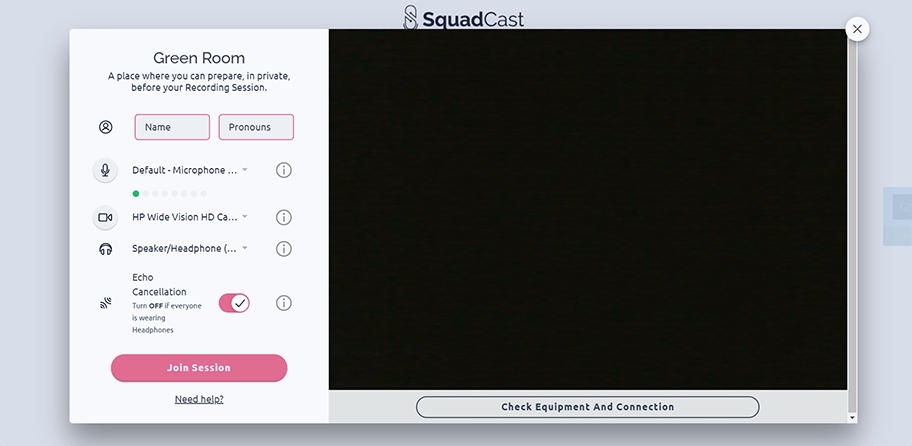 SquadCast's Green Room feature. There's even a space for guests to put their pronouns, which I loved.
As far as video and sound quality is concerned, both were definitely usable. Zencastr, however, had better quality, especially when using my computer's native microphone and camera. SquadCast did have options to mix audio after recording, including their 1-Click Audio Mastering, featuring Dolby. This option did improve sound quality, but I still thought Zencastr's post production tools were slightly better. Of course an external microphone and camera would produce better quality on both, but for podcasters who are just starting out, I would consider Zencastr the better option.
Spreaker Studios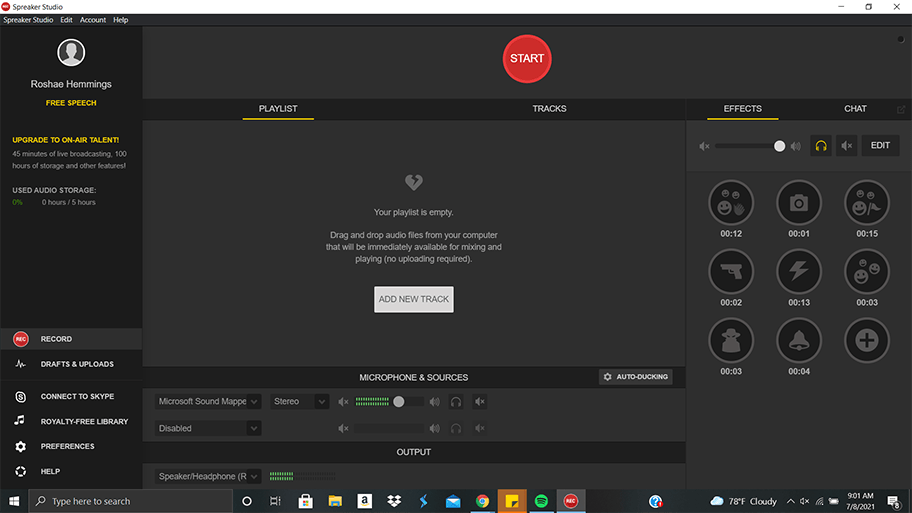 Spreaker (from iHeart Radio) is marketed as a one-stop shop for podcasting. It joins the ranks of platforms like Anchor and Simplecast by giving users the opportunity to publish, distribute, promote and monetize their podcast creations from one dashboard. If you don't already have an established podcast, or a tried and true way of editing your podcasts, Spreaker could be a solid option for getting your podcast out there. This platform is also a good option for beginners, as it has a recording studio for users to take advantage of.
That said, I thought Spreaker's recording studio was less intuitive than SquadCast and Zencastr. This isn't to say that beginners like myself couldn't get the hang of it, it would just take more time and practice. Spreaker also feels like it would work best for in-person podcasts, rather than remote. There is also no video recording option.
Comments