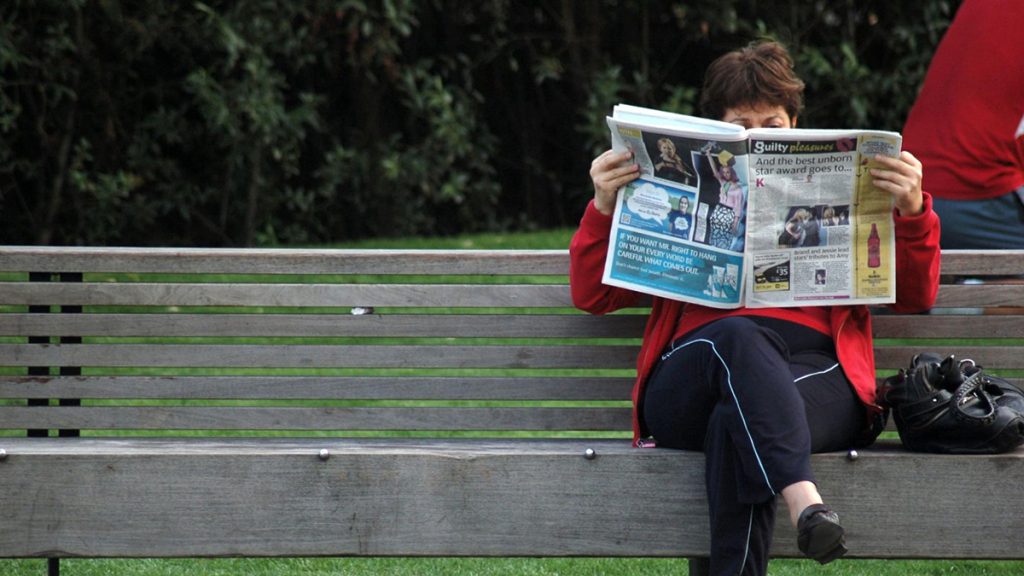 Transparency tools can make your reporting more credible
News and tech organizations grapple with the challenge of helping news consumers distinguish trustworthy sources
The Russia-Ukraine conflict has sparked several ongoing conversations about perception, credibility and misinformation. Just a few days ago, it sparked a debate in my classroom in Kyrgyzstan, a country with many close ties to Russia.
What, exactly, makes a journalist, a journalist? Why would a news consumer trust one person who is associated with a news outlet over another who is not? And if they don't, why should they?
As journalists, we know that we and our colleagues spend years working hard at school, internships and jobs to provide verified, relevant information to their communities. But the average reader doesn't know any of that, according to a study by the American Press Institute. API found that American audiences know very little, in fact, about how the news is reported — far less than a reporter might assume.
Instead, survey respondents said they would like to see more information from journalists on who their sources are, how they found them, and other insights into the reporting process. Reporters have been experimenting with this tactic more and more, partly thanks to new tools at our disposal.
Some of these methods were designed with audience engagement in mind, like this Twitter thread by Ben Felder, an investigative reporter at The Oklahoman. Or Quotable, a tool created by NPR to make their quotes and shareable facts really pop.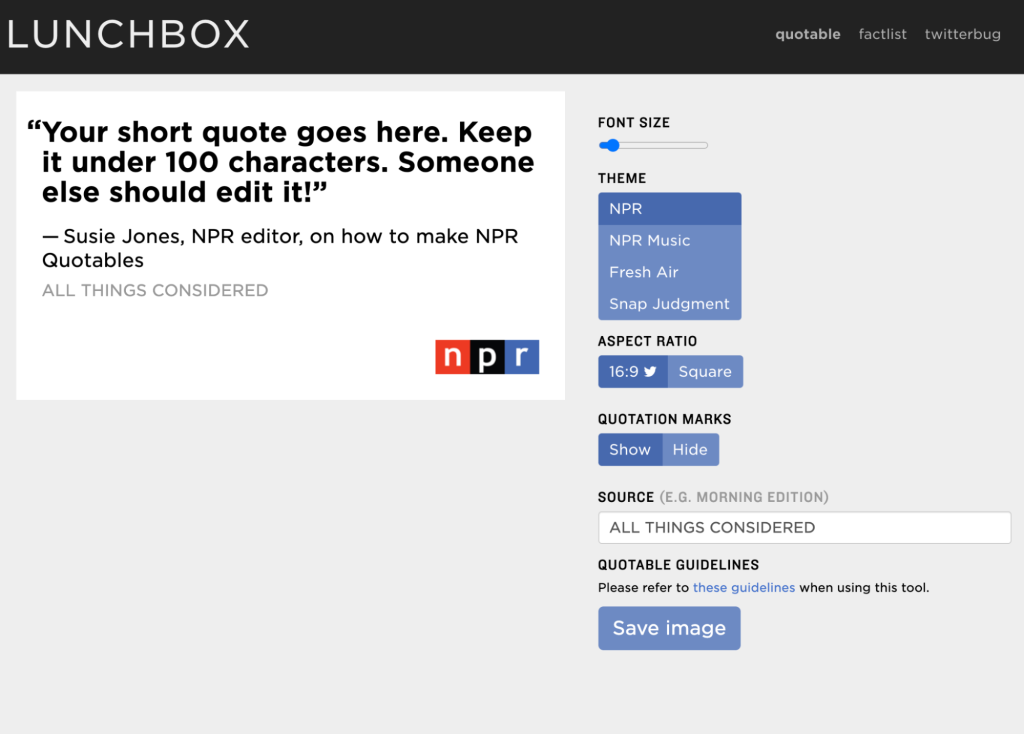 Propublica partly paved the way for the technical side of things with what they dubbed a "nerd box." BuzzFeed News took it further and started linking to not just their source data, but also detailed descriptions of their data analyses, on Github.
All of these transparency initiatives are good options, but they still link to external, additional material. In a study using mock news sites, the Center for Media Engagement found that inserting "explain your process" boxes straight into the text of an article noticeably improved the audience's perception of the outlet overall.
"People who viewed a news article with the box perceived the news organization as significantly more reliable, compared to people who saw the same story without the box," the researchers wrote.
Several news outlets have experimented with building internal tools to build "story cards," "trust nuggets," or a similar initiative by another name. These are boxes that stand out, pop up or expand from the actual body of the article.
The Center for Media Engagement noted that they are very easy to implement, with comparatively little time or effort. Other tools that could increase transparency and engage your audience, without leaving the body of the article are ones like Soundcite and Genius.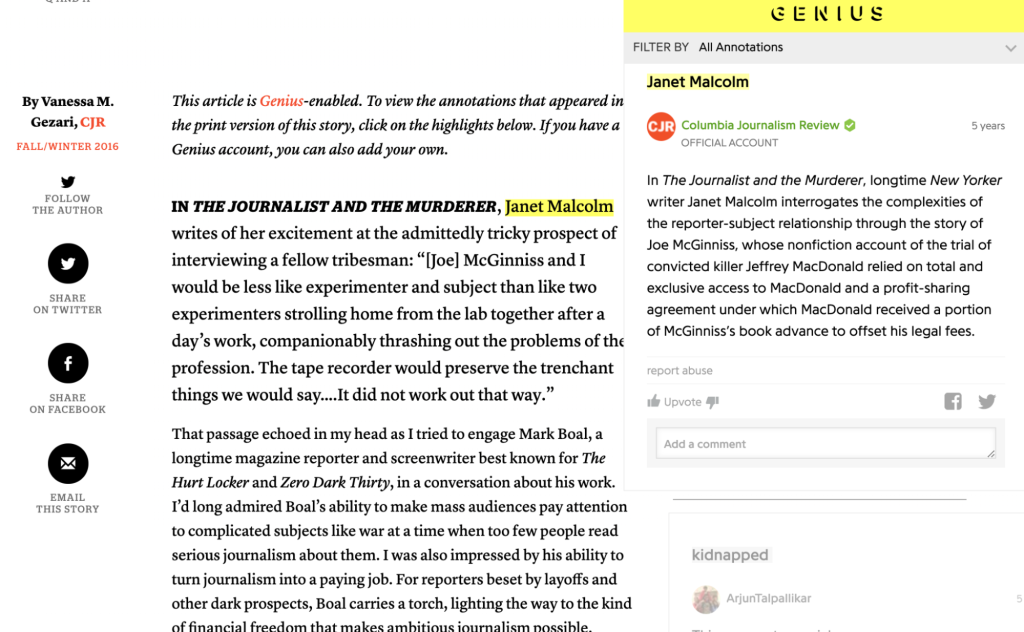 Genius is a well-known annotation site for song lyrics, but you can use their technology to annotate a text article the same way you would use DocumentCloud to mark up a document. The Columbia Journalism Review tried it in this 2016 interview with movie makers. The Genius Chrome extension seems to be offline at the moment, but the Web Annotator seems to be installable on any browser.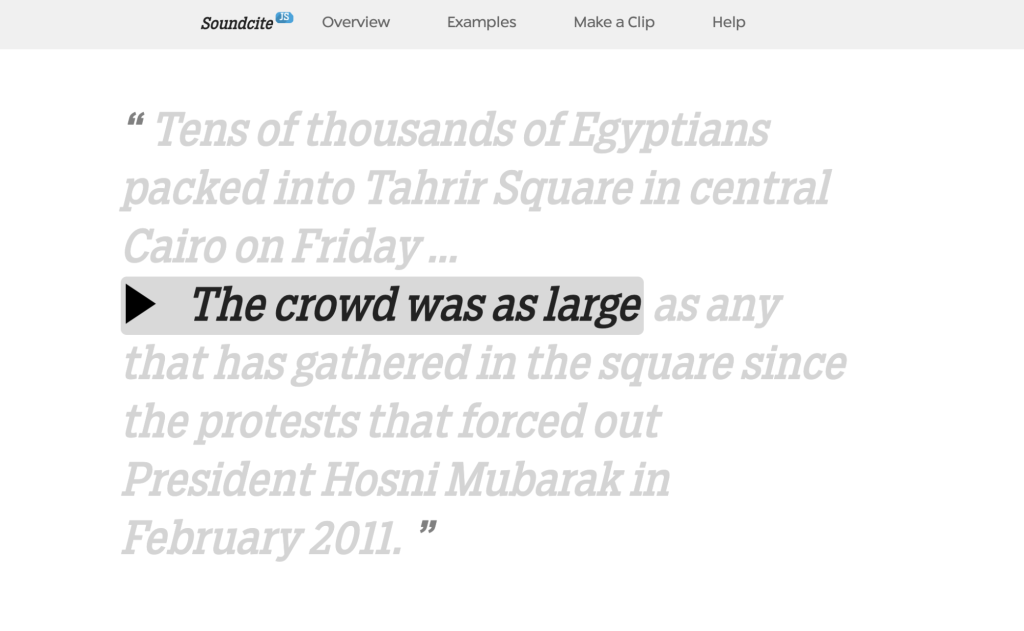 Soundcite is a neat tool that embeds audio right into the text of an article – not even in between paragraphs, like a Soundcloud Visual. This adds not just another dimension of engagement for readers, but can dramatically increase transparency in things like interview transcripts. It's also available as a WordPress plugin.
Tools like Quotable and Soundcite are often designed with reader engagement in mind, but they can also be a fun way to broaden transparency without having to develop a new tool or create a site-wide infrastructure.
Susan McGregor, a researcher at Columbia University's Data Science Institute, is experimenting with just that. Her team is working on a WordPress-compatible tool designed to give readers confidence about who published an article and when. They also found that many systems like WordPress made it possible for news producers, like reporters and editors, to share more metadata with readers than they currently were.
Metadata is data about your content — that is, the date it was published, when it was updated, who the reporter is, and so on. Much of this metadata is published alongside the article, like in a byline, or in photos it is embedded into the photo through a photo editing program.
But there are tools available to newsrooms that would make this metadata more instantly clear to audiences as well as other computer programs, like search engines. These include the Schema.org NewsArticle schema, or, for the less code-inclined, Trusting News' guide to content labels.
For photo content, McGregor suggested experimenting with a new tool called the Four Corners Project. Four Corners embeds metadata and contextual information into the four corners of a photograph, like the name of the photographer and the story behind the photo.
Trust in the "media" is at an all-time low, as readers of this column already know. It has been sinking, at least in the U.S., since the Watergate days, so most likely, it will take several years to get back to the top. But one thing we can do, as Trusting News advocates, is improve and strengthen our foundations.
Comments