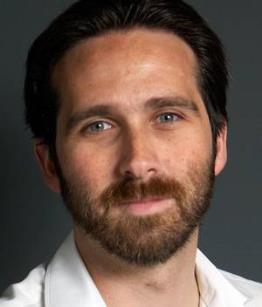 Alex Kann: Meaningful Media: Making Change Through Creative Collaboration
Alex Kann, Media Trust

Throughout his working life, Alex Kann has lived and breathed content – creating editorial propositions and stories driven by creativity, collaboration and innovation.
At Media Trust he is director of community channel and audiences, responsible for the channel's broadcast, digital, distribution and media and charity partnerships. Celebrating its 15th year of passionate and committed broadcasting, Community Channel is the only TV channel for communities, charities and the people who make the U.K. a better place for us all. Twelve million people watched the channel last year across all the U.K. TV platforms. Viewers learn more by watching the channel and are motivated to do more for others, he says.
Since joining Community Channel, he has tripled audiences and delivered around two thousand hours of new programming. He has directed new season launches and new documentary strands, helping showcase 3,000 community and charity stories. He is executive producer on several in-house series and oversees the ground-breaking young journalist strand London360, which recently returned for its 10th run.
Prior to joining Media Trust, Kann worked in senior editorial roles for the BBC and its commercial arm BBC Worldwide in multiplatform commissioning, on BBC iPlayer's launch team, SeeSaw (the U.K. version of Hulu) and global iPlayer. Before joining the BBC, Kann worked for independent film and TV production and distribution companies.
Comments