Dean Mills' remarks at announcement of $30.1 million gift from Reynolds Foundation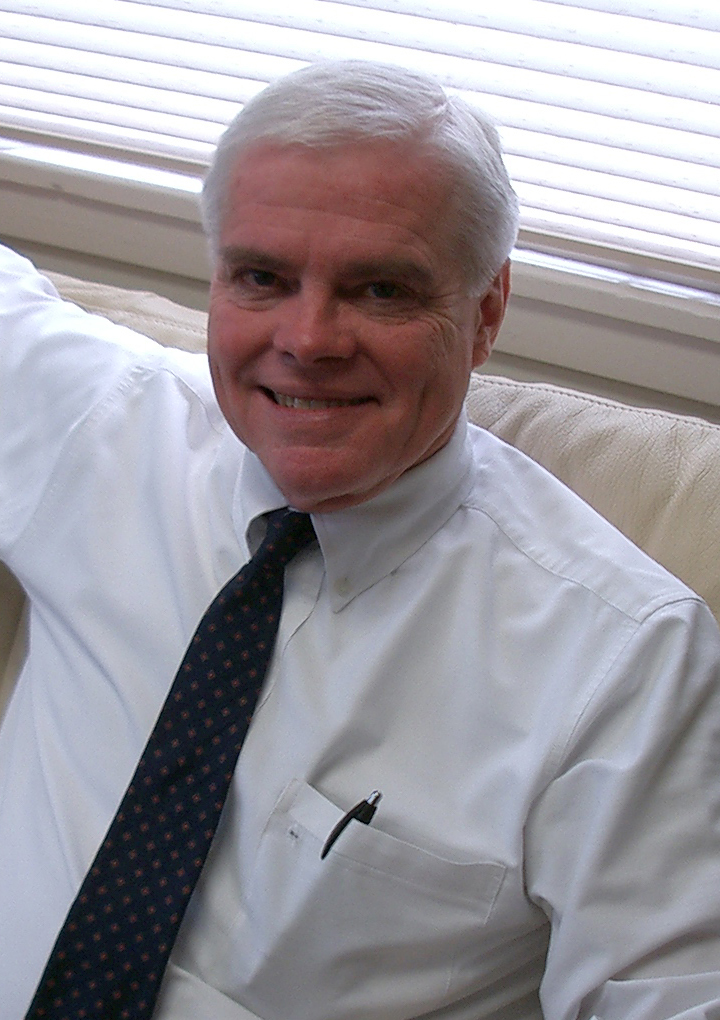 Good morning.
A transformational gift does not arrive overnight. Nor does it come as the result of the work of one or two individuals. My task this morning is to thank some of the many people who made this day possible.
In fact, as Roger Gafke says, the story of this gift began in the 1920s, when dedicated faculty at this School of Journalism nurtured the talents and ambitions of a young Don Reynolds. Eight decades later, passionate and dedicated faculty provided the rich intellectual base on which we could build a new institute devoted to better journalism in the service of democracy.
So, to the faculty and staff of the Missouri School of Journalism, past and present: Thank you.
One person was at the center of every major gift give to Missouri by the Reynolds Foundation, from the gift that built the Reynolds Alumni Center to the two gifts that built and provided annual funding for the Reynolds Journalism Institute and the one today that guarantees permanent funding for the Institute.
That person is Roger Gafke. Thank you, Roger.
The School's own director of advancement, Colin Kilpatrick, provided the good ideas and the effective staff work he has for the development activities of the School. Thank you, Colin.
The friends and family of Ed Lambert, C.E. and Bettie Palmer and Dale Spencer have provided endowment funds to provide permanent funding for RJI events and research projects. Thank you.
Dozens of media and technology companies and non-profit organizations have provided more than $1 million a year in funds to support RJI projects. Thank you.
At the Reynolds Foundation, smart and conscientious staff members helped us through the years of creating and nurturing RJI. Thank you, Steve Anderson, Courtney Knoblock, Karina Mayer and all the others at the Foundation who made the process both exciting and smooth.
Bill Winter, a Foundation consultant who helped us plan and execute plans for RJI, was a creative, effective and always helpful friend. Thank you, Bill.
It takes strong and effective support to thread a large gift through the processes of the University. We had many colleagues beyond the School who made that easy. Chancellor Emeritus Richard Wallace was an early supporter. Thank you, Richard. Thank you, Brady Deaton and Brian Foster. Thank you, Tim Wolfe. Thank you, Nikki Krawitz. Thank you, Tom Hiles and Linda l'Hote.
Pam Johnson, our founding executive director, was a fountain of good ideas, good contacts and boundless optimism as she put together a staff and helped oversee the construction of these splendid facilities. Thank you, Pam.
Randy Picht took the baton from Pam on the run and hasn't stopped running. He has the benefit of working with a smart and talented staff you have taken RJI from zero to the world's top research center for journalism in a little over four years.
Thank you, Becky Acton, Jeffrey Beeson, Brad Best, Stephen Bock, Roger Fidler, Ken Fleming, Justin Giles, Lamar Henderson, Sarah Henderson, Elizabeth Hyden, Keli Jackson, Olga Kyle, Mike McKean, Travis McMillen, Jennifer Nelson, Randy Picht, René Rau, Rick Shaw, Brian Steffens, Reuben Stern and Esther Thorson.
But of course, we would not be here today had Fred W. Smith and the trustees of the Reynolds Foundation not understood and supported our dream.
The Reynolds Foundation has given many very generous gifts to this university, and we are grateful for all of them.
But this gift of endowment insures that a university has the resources to pursue a powerful idea in perpetuity, in the service of generations of students and scholars and citizens. That is what this latest gift from the Reynolds Foundation means. The powerful idea behind the Reynolds Journalism Institute is that excellent journalism is the nerve center of democracy. It is the idea that the First Amendment was written not for the benefit of journalists but for the welfare of citizens.
With this gift, the Reynolds Foundation places enormous trust in the Missouri School of Journalism and the University of Missouri. It reminds me of one of my favorite remarks by Reinhold Niehbur, a theologian born and reared in Wright City, Mo., a few miles down I-70.
Niehbur said, "Nothing worth doing is completed in our lifetime; therefore we must be saved by hope."
We are very grateful that the Reynolds Foundation trustees and the foundation president, Fred W. Smith, have placed their hope in us, a hope that I believe will be realized over the course of many lifetimes.
For the University of Missouri to be entrusted with such hope is a great honor. But it is also a binding obligation.
This recalls to me another favorite remark, this one from Alfred North Whitehead.
He said:
"The task of a university is the creation of the future, so far as rational thought and civilized modes of appreciation can affect the issue."
We at the University of Missouri pledge to work our best to fulfill that obligation.
Thank you all for joining us this morning.
Comments