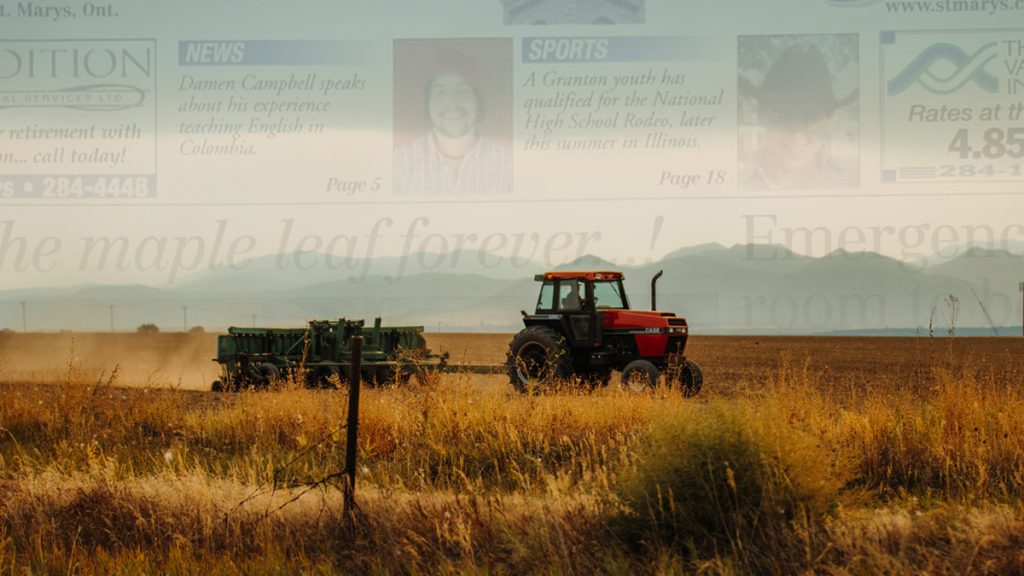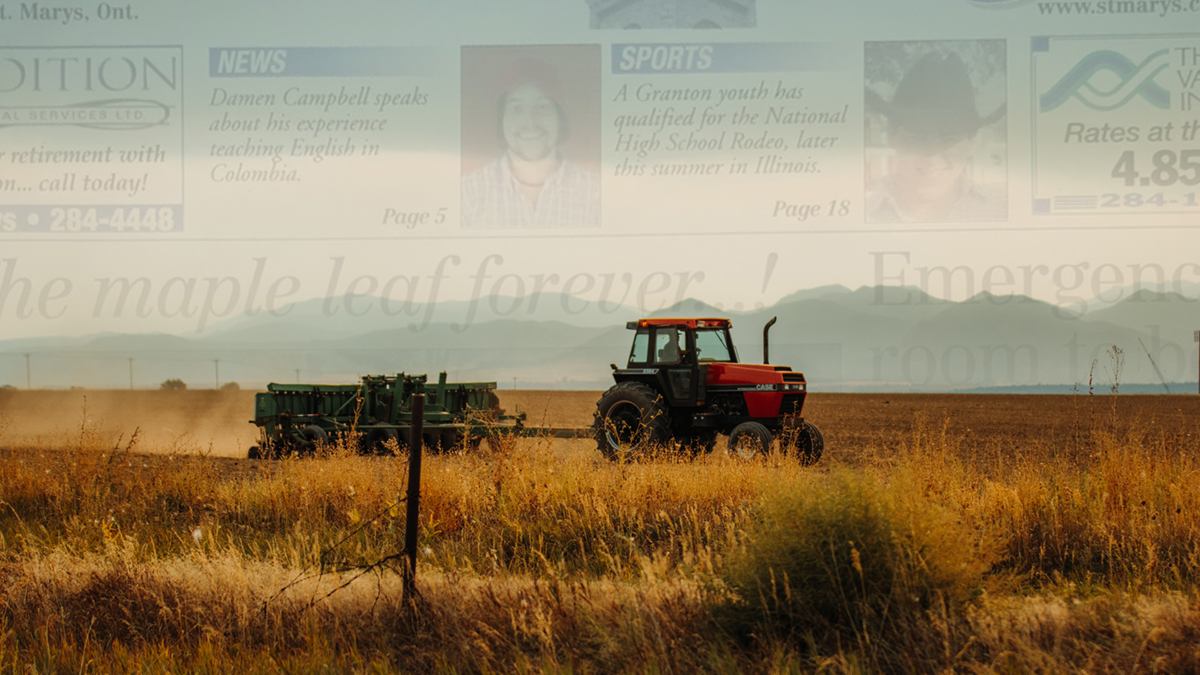 The pause before buying a rural newspaper — can you attract an editor to a small town?
Poynter recently published a deep dive into the emerging trend of small companies buying rural newspapers shed by the national chains. It's in large part an uplifting story about local entrepreneurs reclaiming the local news sources that have, in recent years, sometimes strayed from a community focus with headlines increasingly pulled from national dailies.
That positivity is warranted; especially in Missouri, one of a handful of states that can boast a newspaper in every county (this map, from Northwestern University's State of Local News 2022 Report, shows just how many counties across the country have no newspaper). But despite the resurgence of community-centered news with local ownership, challenges remain that are not so easy to dispel: namely, finding qualified writers and editors to staff the papers.
From 2010-2020, rural America experienced a decade-long population loss for the first time in recorded history. The reasons for this decline are numerous and complex, but it coincides with the "brain drain" phenomenon that has seen highly-educated young people flock toward metropolitan centers and away from rural communities.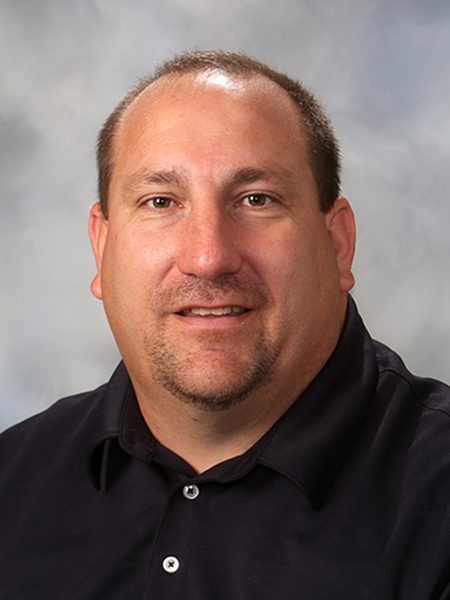 For people like Tim Schmidt, whose Westplex Media Group owns four rural Missouri newspapers, this "brain drain" has significant consequences.
"The biggest issue I've run across is just getting applications," Schmidt said. "I will say it's made me hesitant about getting bigger; If I buy another paper, who would I have running it?"
Schmidt's first acquisition, the Montgomery Standard — which he bought in 2018 after 20 years in the newspaper industry — typifies the challenges faced by entrepreneurs looking to revive local news. The Standard was owned by a husband and wife team who did much of the work of running the paper, leaving a void for Schmidt to fill. At the Standard and his other papers in east-central Missouri, he's managed to fill those voids by raising salaries and even offering to pay moving expenses. He's doing his best to sell potential employees on life at a small-town newspaper, but the challenge isn't letting up.
"The newspaper industry can support a successful, rewarding career, but people have to be sold on coming to a small town, and since our staffs are pretty small, you have to find someone who is really versatile," Schmidt said. "That wasn't a problem when papers were inundated with applications, but it's difficult now."
At Schmidt's papers and at rural papers throughout the country, this has meant that newsrooms are generally staffed with people born and raised in the towns their papers serve. It's a double-edged sword: local faces help the papers connect with their communities as they increasingly refocus on local news, but a local pool of candidates sometimes means settling for those who might have less experience and require more training.
Paying students to go rural
Mark Maassen, executive director of the Missouri Press Association, has heard staffing concerns from local papers all over the state, and he said buyers aren't always prepared for that issue when taking over a paper — whether they've acquired it from a national chain or intervened to save it from impromptu closure by cash-strapped ownership.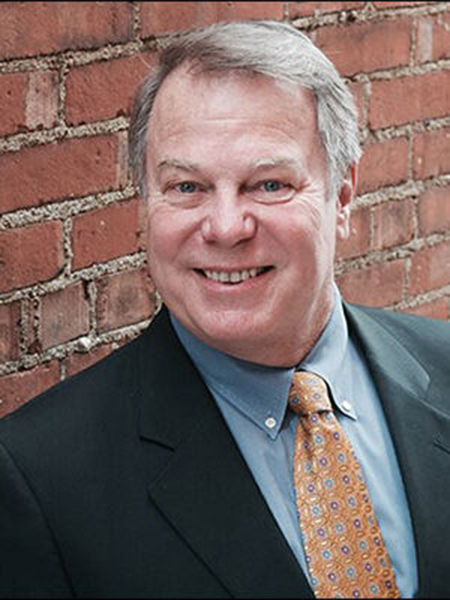 Maassen has one potential solution: a scholarship program that pays students at the Missouri School of Journalism in Columbia, Mo., $10,000 per year for four years, in exchange for a commitment to work at a local newspaper for at least two years after they graduate (recipients will also likely take an internship at a local paper during their education). The Rural Missouri Newspaper Scholarship's first two recipients were announced in March.
It's a program that takes cues from similar efforts in other industries, such as medicine, to increase the flow of qualified professionals to rural areas. Maassen hopes it will hasten a return to a view of rural newspapers as — at the very least — legitimate stepping stones in the careers of young journalists, even those ultimately seeking larger markets.
"We feel there is an opportunity here to establish a pipeline of Missouri J-School graduates who can gain unbelievable experience as editors, for example, at local newspapers," Maassen said. "If a paper is struggling to find a qualified editor, here is one answer."
It's not the only initiative of its kind; a similar program, launched in 2019, is offered through the University of New Mexico (UNM) in partnership with the nonprofit New Mexico Local News Fund. Like the Missouri program, students from underrepresented backgrounds are encouraged to apply, and an internship for undergraduates is also offered.
But instead of providing a scholarship in exchange for a commitment after graduation, New Mexico's Local News Fellowship Program directly pays newsrooms — not only newspapers, but broadcast stations as well, and not exclusively in small or rural markets — to hire their graduates for nine months, to the tune of $24,000 in a state usually considered one of the poorest in the country. Gwyneth Doland, term faculty at UNM's department of communication and journalism, said the salary has turned out to be more than many rural journalists make, revealing an unexpected benefit for the fellows (five this year, up from four the year before).
"We are nudging in the direction of getting these young people paid more, and we're happy about that," Doland said.
The approach seems to be working: Doland added that rural newsrooms will often offer the fellows full-time jobs at the same salary, even if budgetary concerns had previously discouraged them from adding new hires. Though only a fraction of the program's fellows are sent to rural newsrooms, and fewer still end up accepting full-time jobs in one of the small towns that dot the state's massive — but often sparsely populated — landscape, Doland and her partners at the Local News Fund believe the program is creating a pipeline of graduates committed to staying in New Mexico. That's no small matter, considering 49% of college graduates leave the state.
"Every single fellow is still here in New Mexico, with the exception of one just over the border in El Paso," said Rashad Mahmood, executive director of the Local News Fund. "We're looking for people who want to commit to supporting journalism in New Mexico."
And while the program does not focus exclusively on rural news organizations, Mahmood said evening the playing field for smaller newsrooms was a significant factor in determining how to structure the fellowship.
"If you look at which newsrooms are participating in Report for America, it's inevitably the larger, more successful, more established news organizations," he said. "Seeing that gap was partly what inspired us to fully fund the fellowship for the newsrooms."
'We're all competing for the same people'
If Missouri's scholarship program is able to build its own pipeline of freshly-graduated journalists, that will be good news for people like Trevor Vernon, who owns several local papers in central Missouri and the Lake of the Ozarks area. Vernon knows the value of a local face — he serves as mayor in Eldon, Mo., where he owns the Eldon Advertiser — but sees the scholarship as offering a leg up in a competitive job market.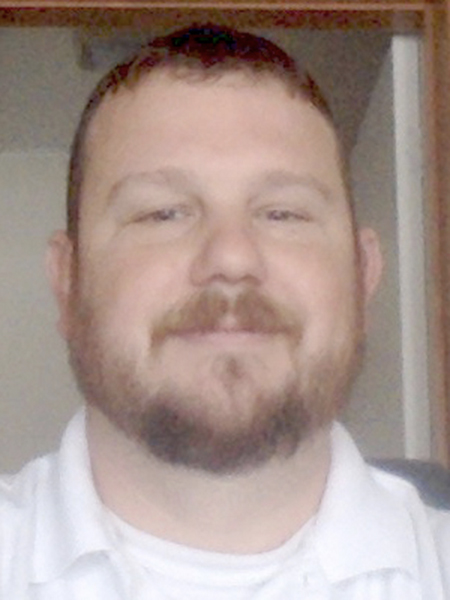 "It's become harder not only to find editors, but also reporters," he said. "We're all competing for the same people right now. Small newspapers are not real glamorous, but when we can get people here and they see how great these small towns are, it's huge. You have to get people in the door, and I think this scholarship is a good start."
At a time of increased attention on the importance of local news, Vernon said encouraging recent graduates to try their hand at a local paper could be an important eye-opening opportunity for the next generation of journalists.
"Journalists are kind of getting a bad rap from all over the place right now, but in a small town they're like family," he said. "You eat ice cream with the locals and talk things over. I know someone who was invited to a family's Thanksgiving dinner because they didn't want him to be alone on the holiday. It's a different experience."
Still, programs like the scholarship and New Mexico's fellowship are only a start in a country increasingly dotted with rural news deserts. And after adding half a dozen papers in Camdenton, Mo. to his portfolio this time last year, Vernon shares Schmidt's reticence to expand in the short term.
"I don't want to buy another newspaper for a while," he said.
Comments