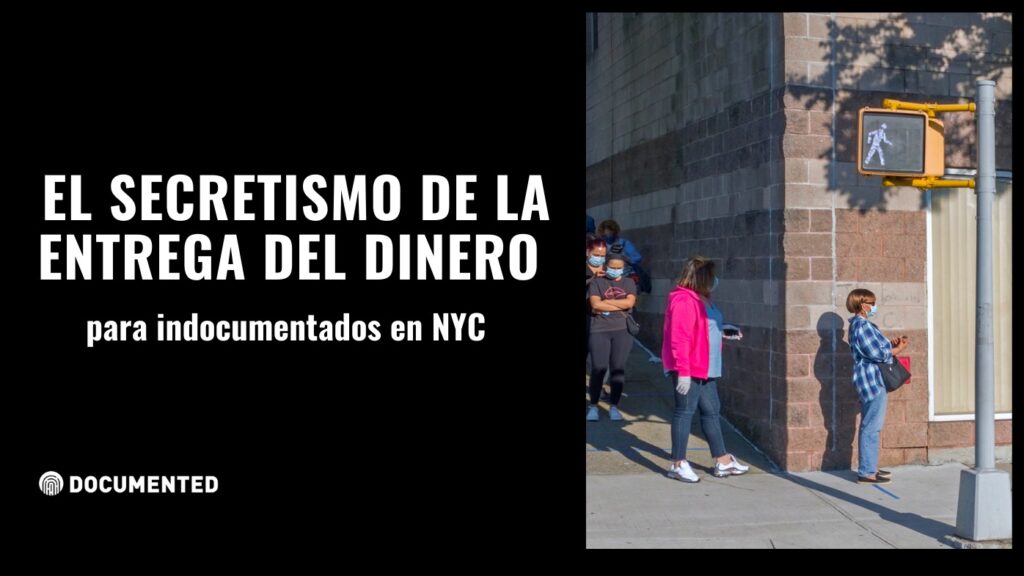 Engaging with your audience = eyes, ears and super fans
After the New York City Mayor's office announced a $20 million donation from the Open Society Foundation to help undocumented immigrants, city officials went on live TV to show the beginning of the delivery of the funds. Many of our users heard this news and messaged us to report that the phone numbers and email addresses that the city had announced either weren't working or they were redirecting people to local nonprofits.
We understood that something wasn't right, so we assigned reporter Kevin Dugan to investigate. I started getting WhatsApp readers to speak on the record as sources for an investigative story. At least five of them volunteered and gave us insights on their journeys to secure some of those funds as they called, emailed and physically approached the city and different nonprofits for help. They also gave us copies of the emails they were getting in response.
Based on their insights, and after reporting for a couple of weeks, we published an article that included the many irregularities that we found and that were leaving many undocumented immigrants unable to receive benefits. It was sent in English to our newsletter subscribers (mainly professionals like lawyers, community organizers, researchers) and in Spanish to our community on WhatsApp.
Our users understood that we were reporting on the subjects that really mattered for them, and shared the articles with their friends and family. We know this because community organizers told us that they first heard of our investigation from their members, instead of us.
At the moment of writing this post, that article in Spanish is the second-best performing investigative journalism piece of the year on our website. The first is a story that was also helped by insights that came from our WhatsApp community (See article).
Since this success, we have asked our community for help and used our community members as sources when reporting about evictions (see article) and on the impact of the coronavirus on Latinx communities (see article). Also, it was our users that gave us a tip on a scam that was being distributed among Latinx communities.
These experiences highlight what should be obvious, but something we regularly forget as journalists: our readers often know more than we do.
We often make decisions as a newsroom based on our instincts as reporters, but we're realizing that we should ask for our readers' opinions as much as possible. Not only does it directly serve their needs better, but it also leads to more engagement with our content. Some of our Spanish-language articles have been our best performing articles in the history of Documented.
I'm very proud to say that now our users call me by my nickname, Nico, that we get many "thank you" messages every time we send out our weekly newsletter. When we take a day off, people ask us what happened.
We have regularly received messages from local advocates, pastors and lawyers saying that they use our work to help their communities. Our Rent Relief Program explainer (See article) was shared by Brooklyn Borough President Eric Adams, local nonprofit Make the Road has directed users to our Resource Guide and the City of New York has shared our content in their newsletter and website.
To boost trust and have a very personal relationship with our users, we make it a common practice to get back to every single member who writes to us and we make sure to send a dedicated message when we publish anything that has the help from a user.
This way, they can see that their time spent talking to us didn't go to waste and are more keen to engage in a conversation again.
Although editorial decisions are still made by our editors and journalists, the fact that we can have a pool of thousands of advisors that in practice, are our eyes and ears in the streets, has proven key to our publishing process.
By the volume of messages that we get when we ask a question, the WhatsApp community gives us insights that would be very difficult to gather otherwise.
However, we would have never achieved this level of engagement without building on trust first. When users understood that we were reporting with them, instead of about them, providing the information that they needed, and that it was safe to speak with us, we became useful and they started recommending us.
It was only after achieving trust that we were able to leverage our audience as a valid agent in our content creation process.
Comments