Inject, Pinpoint and Vizydrop: Tips and tricks
We tried multiple tools to help find, develop and illustrate a story for KBIA
For my last Innovation in Focus piece for the year, I wanted to try a few new tools while I was reporting on the passing of Amendment 3 for KBIA with a group of three other journalists. You can read and listen to the full story here.
Brainstorming
To brainstorm an angle for the article, I used INJECT, a program that uses AI technology to help journalists think of new angles for stories they're working on. The program acts like a harbinger of all things and presents what is relevant to your beat or story and suggests new angles that haven't been covered already. From the beginning, I was suspicious that a machine could present coherent new angles. That's a huge part of being a journalist and I don't think a machine can do that as well as a person but I was open to being proved wrong.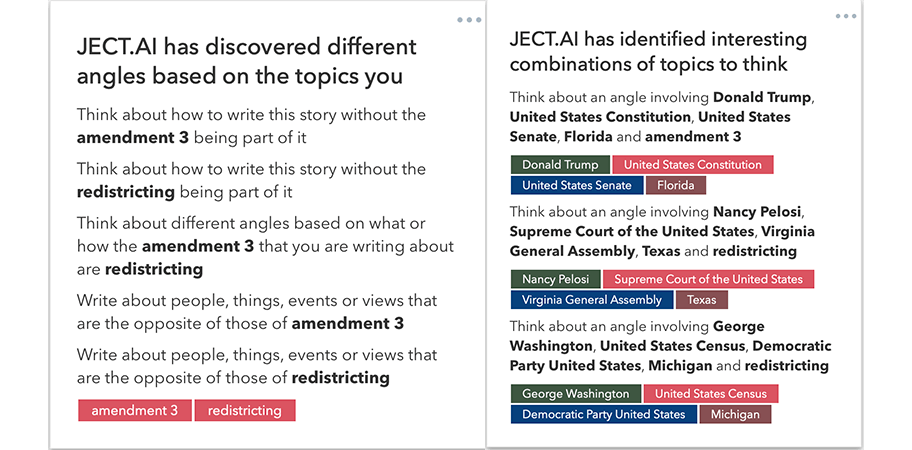 I entered relevant terms to my story such as Missouri legislature and redistricting. A bunch of stories and summaries were pulled up, which was very helpful. At a quick glance, you can see who the big players are and already interviewed relevant sources. However, there were some random sports events that got sprinkled into my results.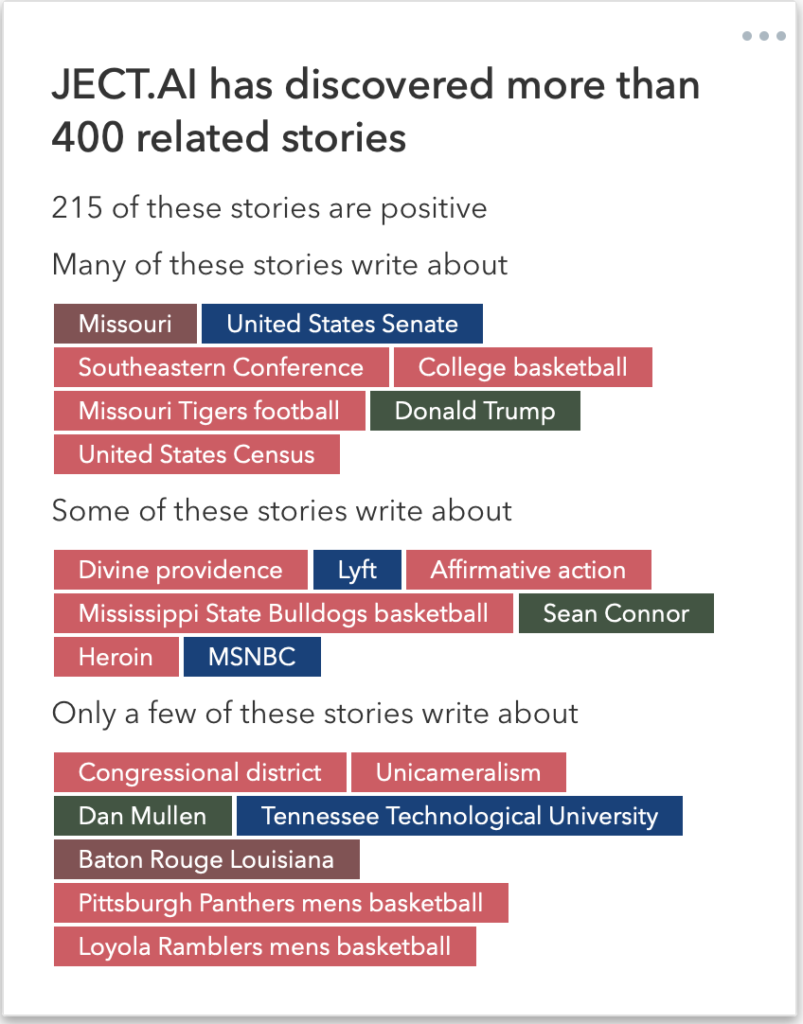 Scrolling down, the program had suggested a group of potential angles that were pretty silly because they were intermingled with football references. I adjusted my search terms and I got something that was a bit more coherent but not totally relevant for a local news angle.
So although the tool didn't give me a new angle for the story, it did help me build a foundation for brainstorming.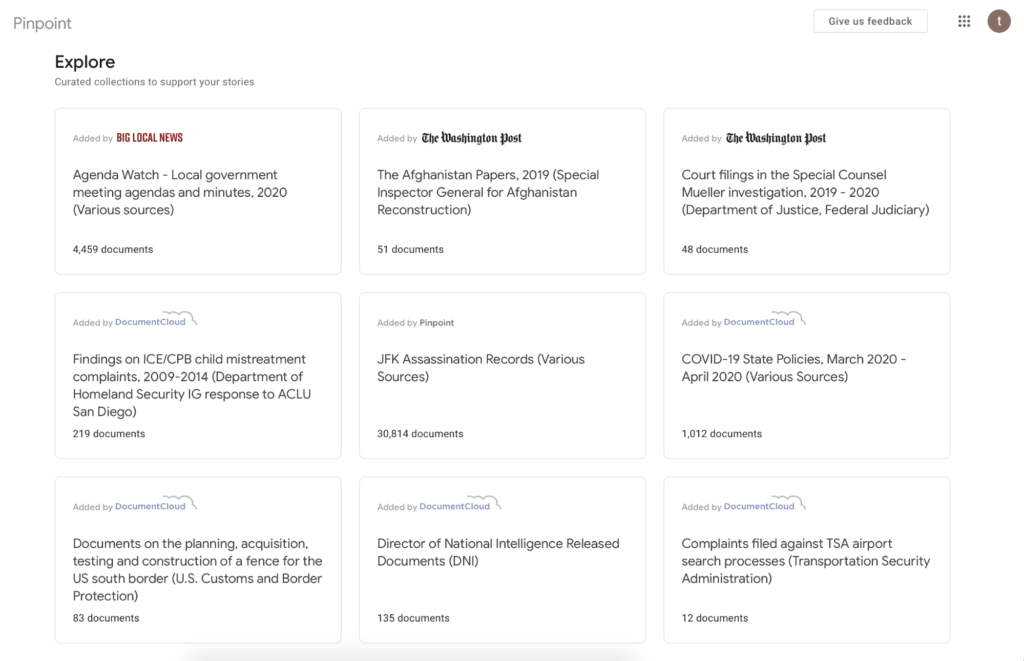 Organization
For the campaign finance angle to this story, I used Google News Initiative's research tool Pinpoint. After using it, I now think of it as a Google Drive that's made specifically for journalists. Overall, the minimalist design lends itself to a pretty seamless user experience. You're able to load all the documents you want and the program even highlights common names and words in the documents you uploaded to help find trends.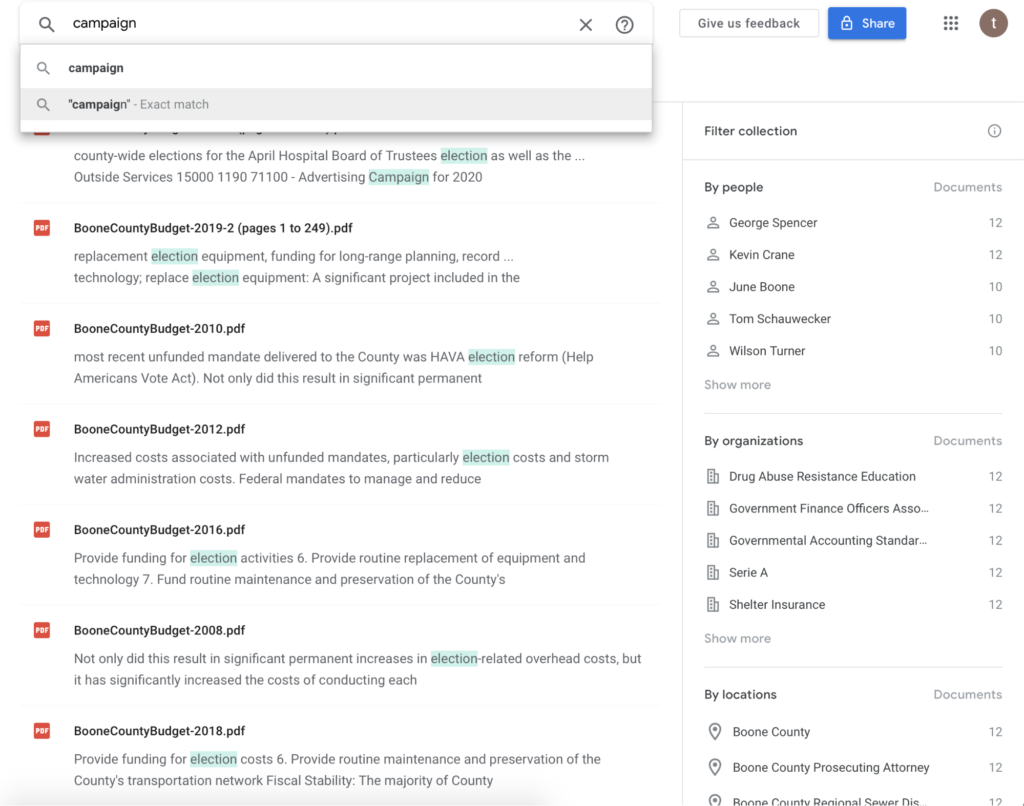 My main and really only gripe with Pinpoint is that Zoom audio recording files are not able to be uploaded and transcribed in the program. During the pandemic, interviews that would typically be conducted in person were all done over Zoom. It was just inconvenient that my Zoom interviews had to be converted to be uploaded. So I used Otter, another transcription service.
Data visualization
While writing the campaign finance portion of this story, I really wanted to visualize the money that went into the ballot initiative for readers. Hearing that CleanMissouri spent a little over $7.5 million is one thing, but seeing the million-collar contributions to Clean Missouri is another. I used the chart to highlight some of the biggest contributions Clean Missouri received this election cycle.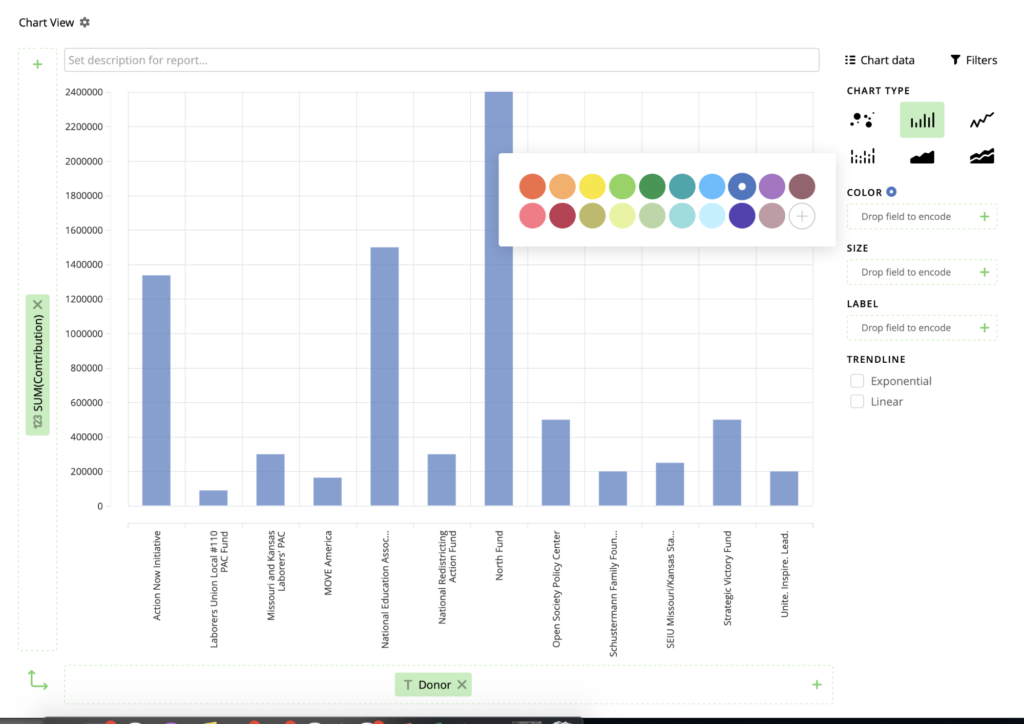 As a novice when it comes to data reporting, I knew that I needed a tool that could do most (if not all) of the visualization building for me. Also, I love any tool that's free because that means it's accessible to journalists everywhere.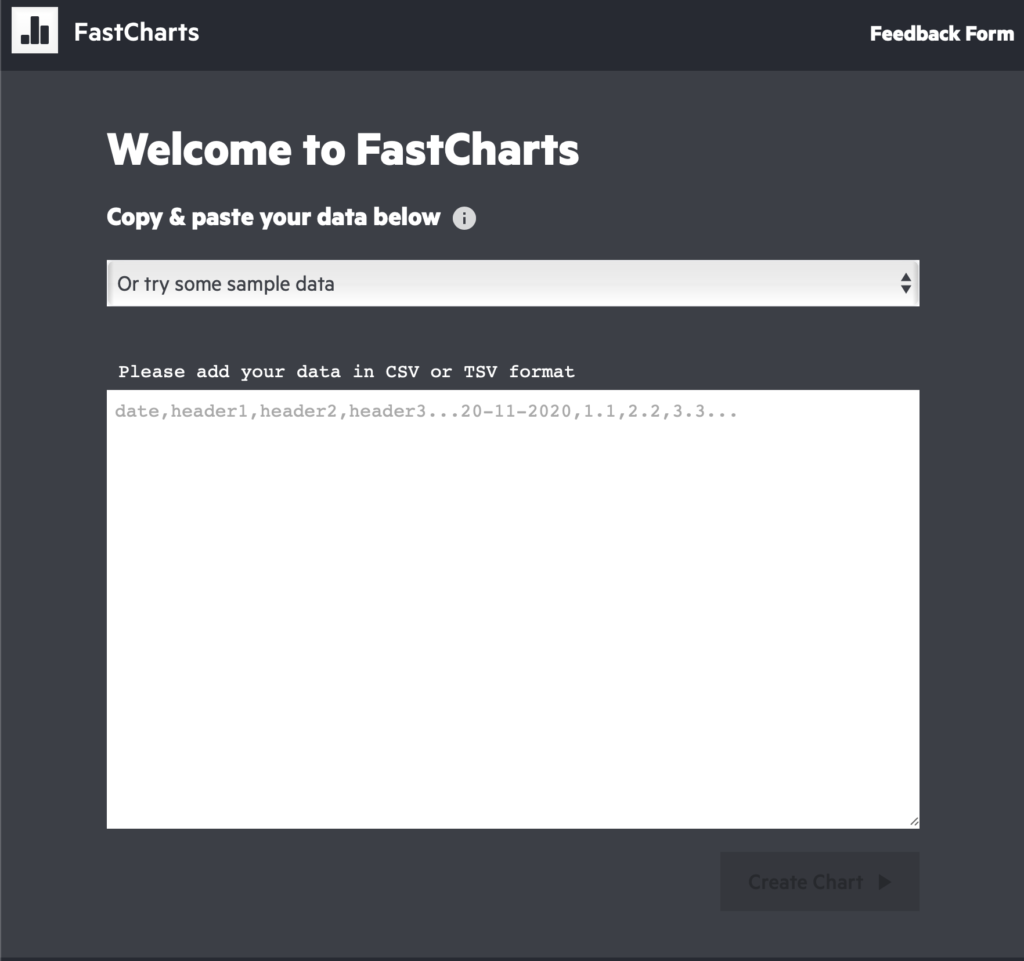 First, I tried the Financial Times FastCharts. It's a pretty simple program and the idea is that you can paste your data in the site's text box and it creates a chart for you. This was probably a user error but for the life of me, I could not create a chart that looked like a usable chart.
After not being able to figure out FastCharts, I found Vizydrop, a data visualization platform. The site has paid subscriptions but offers users a free account where they can make one chart per month.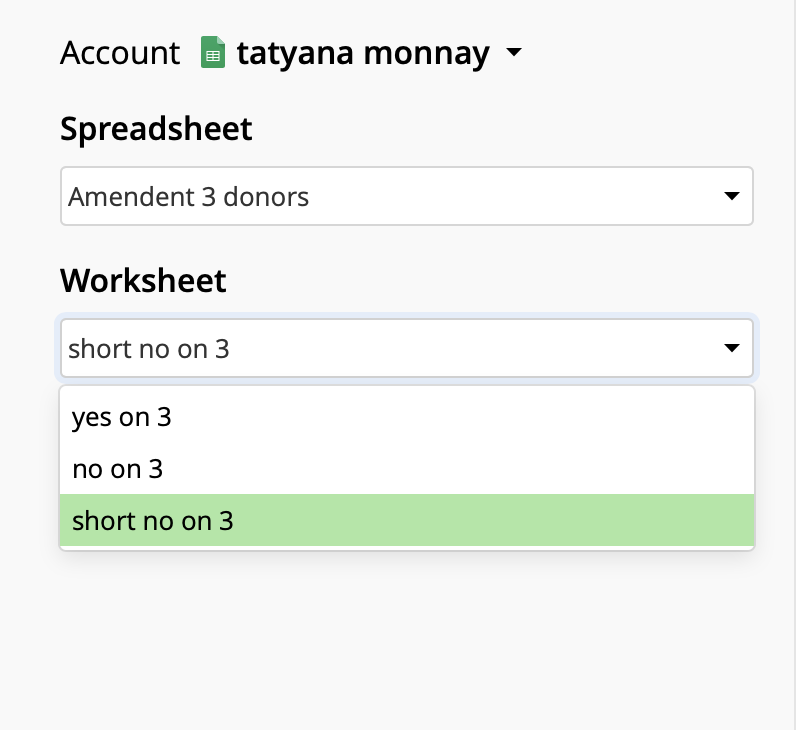 Overall, it was a pretty painless process. Part of what made it so easy was Vizydrop's data input feature. The site allows you to link data from popular sites used in newsrooms such as Trello and Google Sheets. There's no need for changing your data presentation and the import is seamless. You don't have to be an expert in data journalism to create an informal chart with Vizydrop.
This story was a great experience as a journalist. I would use all of these tools again, especially Pinpoint, because I think having a secure place to store all my content is extremely important to me.
Comments