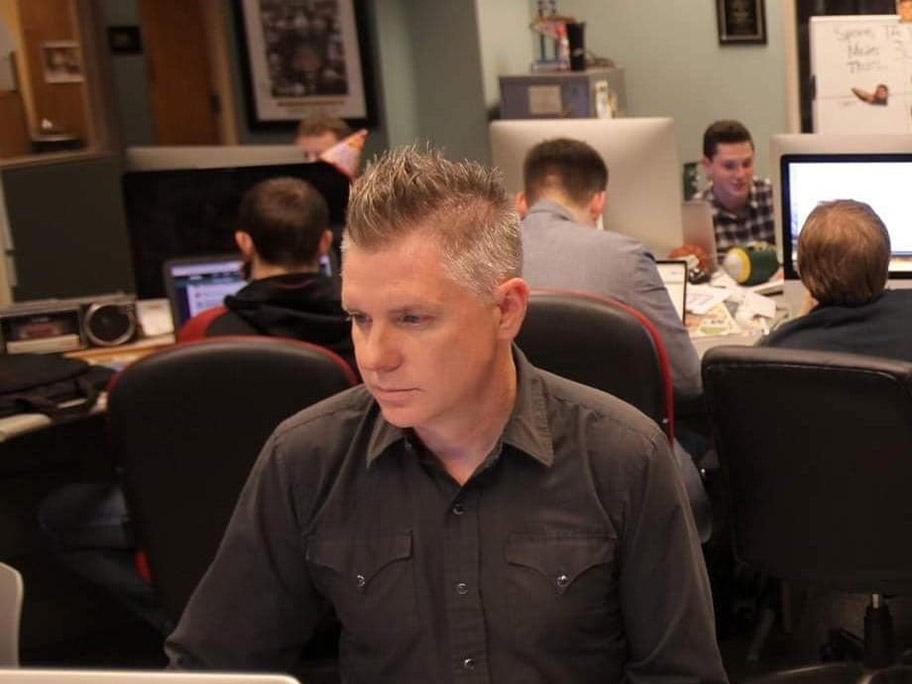 New questions, but plenty of promise
Introductions in the time of COVID-19 can be a bit of a sticky wicket.
Faces are masked … or seen through Zoom boxes. Handshakes, if they weren't already, are relics of the past. Thus, delivering and catching the subtleties and nuances of communication can get sunk or lost on a muddy field of play.
Such is the challenge we face, too, in the world of journalism in making ourselves and our stories known to our targeted audiences, all while building and securing their trust.
So, as I introduce myself, I also hope to reveal some of what we at the Reynolds Journalism Institute, Columbia Missourian and University of Missouri School of Journalism hope to convey to our students, our readers, our partners and — perhaps most important, and in tandem with the aforementioned triad — our communities.
In 2017, I came to the Missouri School of Journalism and the Missourian after about 22 years at the Columbia Daily Tribune and before that the Chicago Tribune. It was a return to my journalistic roots. I graduated in 1993 with a bachelor's degree in journalism from MU, where I had served as a reporter and editor at this community newspaper that is a training ground for would-be journalists.
At the Daily Tribune, I was a jack-of-all-trades: arts and entertainment columnist, features editor/writer, sports editor, copy editor and designer. It's been the same at the Missourian as I bounced from sports editor to night news editor back to sports editor and now morning news editor and digital innovations editor.
Digital innovations intersects with my new assignment at RJI. And it's where we hope to meet head-on the demands faced by newsrooms throughout the country. We'll get there through the experimentation the institute allows and through conducting real-time digital research, from testing pay models to reimagining social media best practices.
In these efforts, I'll be working closely with Elizabeth Stephens, the digital director of the Missourian and KOMU, the university's community television arm. Elizabeth and I have been teaming up since I started at the Missourian, diving into analytics and trends to see what stories connect from our site and through social posts and how they do so.
One of the changes I'm experimenting with is tweaking our standard online layout through our content management system (Blox) to gauge how it might affect direct traffic to and from our site.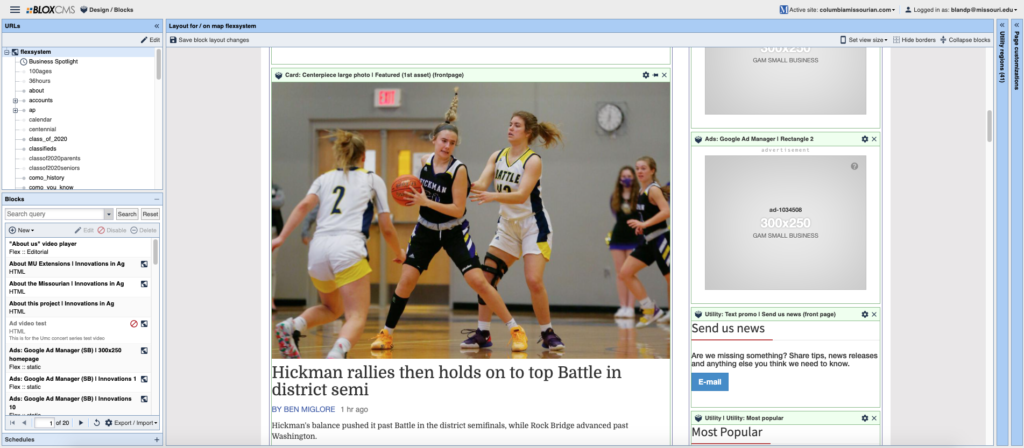 At the Missourian, our web centerpiece stories (photo above headline and summary, as depicted below) have been our main focus, with up to three spots for "latest" pieces (headlines only) at the top of the page and two or three "top story" slots (headlines and summaries, usually next to smaller images) below.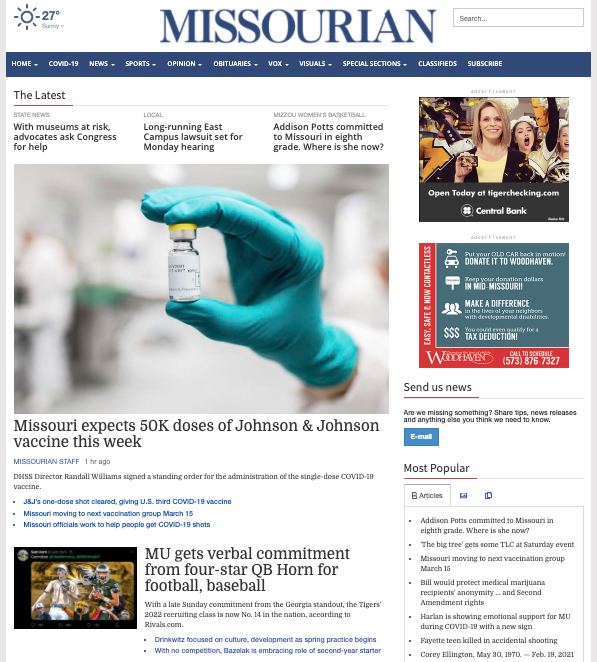 Traditionally, we've kept the latest and top-story links heavy on local and breaking news, despite the numbers telling us business, features and sports pieces often draw more eyes, mostly via social.
Since mid-January, I've been moving more of those stories into those slots. I've also more regularly added bulleted "sibling asset" links beneath centerpieces and top stories, allowing readers to quickly access related content.
While it's still too early to get a lock on the impact, in future columns I'll be sharing analytics on what worked — and what was a bust — at the Missourian in the many experiments and projects we hope to tackle with RJI.
By then, here's hoping we've raked through the muck and developed more of a personable relationship — one that portends a bright future.
Comments