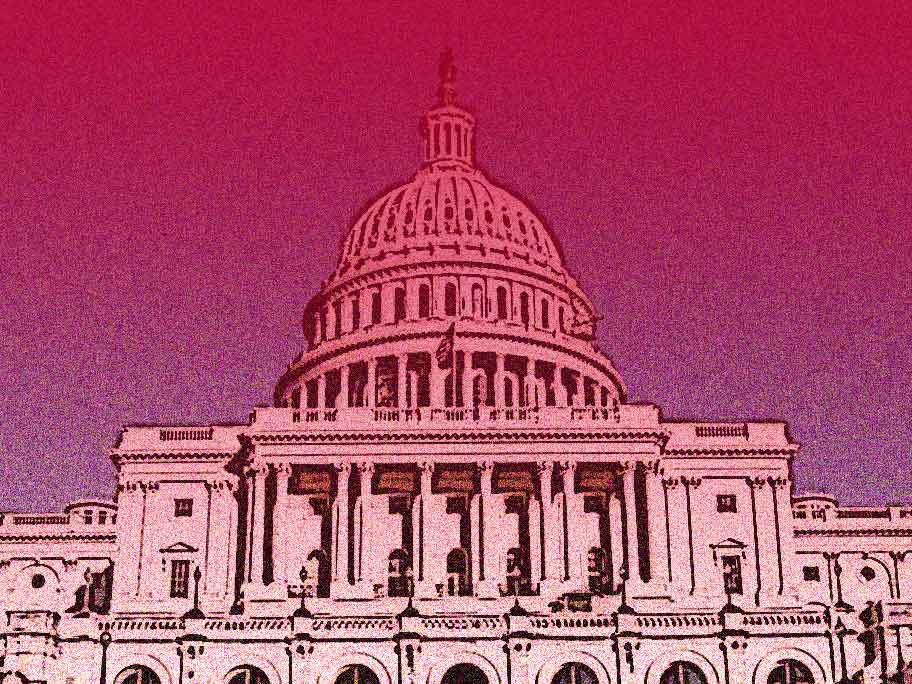 Newsroom Notes: 4 questions for your newsroom when a giant national story unfolds
KOMU 8 in Columbia, Missouri, is the nation's only teaching laboratory inside a commercial network-affiliated TV station. The challenges are no different from other newsrooms—just layered on top of the challenges facing the next generation of journalists. We're providing a first-hand view (and maybe a little advice) from an industry veteran who agreed to lead the KOMU newsroom during a faculty search process—just as the COVID-19 crisis began unfolding.
Missouri School of Journalism students are back in one of the six professional newsrooms the School operates, already immersed in the ongoing coverage of the pandemic, the now-violent fallout from Election Day and the ongoing stories of social justice protests. Orienting the new students while maintaining editorial consistency is a great opportunity each semester at KOMU 8 News and we are accomplishing it while transitioning the leadership to Jeimmie Nevalga as the next news director. Stacey Woelfel, one of a handful of professionals to lead this unique newsroom through the years, said it best calling her the perfect choice for the "best TV news director job in America."
Wednesday, Jan. 6, now stands as another moment in history — a "flashbulb-memory." The vivid images amidst the already volatile political coverage forced local news directors into genuine breaking news coverage over which they had limited control. Jeimmie and I are both big fans of the KOMU 8 tradition of post-show critiques, so it shouldn't be a surprise that we both wanted to look at our most-recent coverage while the events were fresh in our minds. Here are four questions that I thought were worth sharing:
Who makes decisions in your station? Whether you have difficulty answering the question, now is a good time to review. Local television has changed dramatically since Walter Cronkite interrupted "As The World Turns" about 10 minutes into the episode on Nov. 22, 1963, reporting the news that President John F. Kennedy had been shot and the later reports of his death. Today, networks now offer optional special reports. With dozens of outlets offering 24/7 news, we try to understand that audiences come to our local stations for different reasons. General Manager Matt Garrett and I talked throughout Wednesday morning. The decision belonged to the news director. We agreed there were plenty of outlets for viewers wanting to watch largely scripted speeches taking place during our noon broadcast. As protests turned into riots, I made the decision to join the ongoing coverage. Like other local news directors, we had only limited visibility into the evolving Washington situation. Hindsight is always clear, but we had the right process.
Do you practice Team Journalism? The events on Jan. 6, reminds us of the importance of collaboration. Missouri Sen. Josh Hawley was the first senator to say he would formally sign on with at least one representative to force a formal debate over the Electoral College results. On Monday and Tuesday, we vigorously discussed localizing the Hawley story, but ultimately limited our coverage to the national story leaving Senator Hawley as a local character. As the protest became a riot, Hawley's involvement and his local critics became a local news story.
Does your newsroom understand the power of words? Leading up to Jan. 6 and through the morning, it was a protest; by Wednesday afternoon it was a riot. As local newsrooms, we work hard to avoid the hyperbole that is now a trademark of primetime cable networks. Still, our newsroom had several conversations about the word "riot" during the summer 2020 protests for racial justice. We never discussed words like insurrection and sedition. The Associated Press issued a stylebook memo and The Washington Post went further encouraging reporters to describe the acts instead of the people. Words like insurrection and sedition are not part of our normal newsroom vocabulary. If these words became part of your vocabulary, is your newsroom consistent and transparent in using them and do your teams understand why you are using them?
How do you check-up on your team? COVID-19 safety means many of our teams are working remotely. At the Missouri School of Journalism, we have a small core of students working in between semesters, but all our journalists "experienced" Wednesday's story. The widely seen threatening image scrawled on a U.S. Capitol door might be shocking, but Poynter's Angela Fu reminds us of the daily reality. Journalism leaders have been regularly talking about situational awareness and we easily think about reporters in the field. Remember the people who read the caustic emails, see the angry social media posts and answer the newsroom phones. Employee Assistance plans exist in many of our newsrooms, but don't discount the value of a one-on-one check-in.
Events like what unfolded on Jan. 6, give us the opportunity to ask questions—questions that don't come with easy yes/no answers. These stories are difficult for local newsrooms—we want to tell local stories. We also owe our audiences the best possible coverage on days like these and that can mean deferring to national coverage. A parting thought from our industry's longtime friend Jill Geisler: Now is a time to be big, bold, empathetic and it's OK to be angry.
Comments