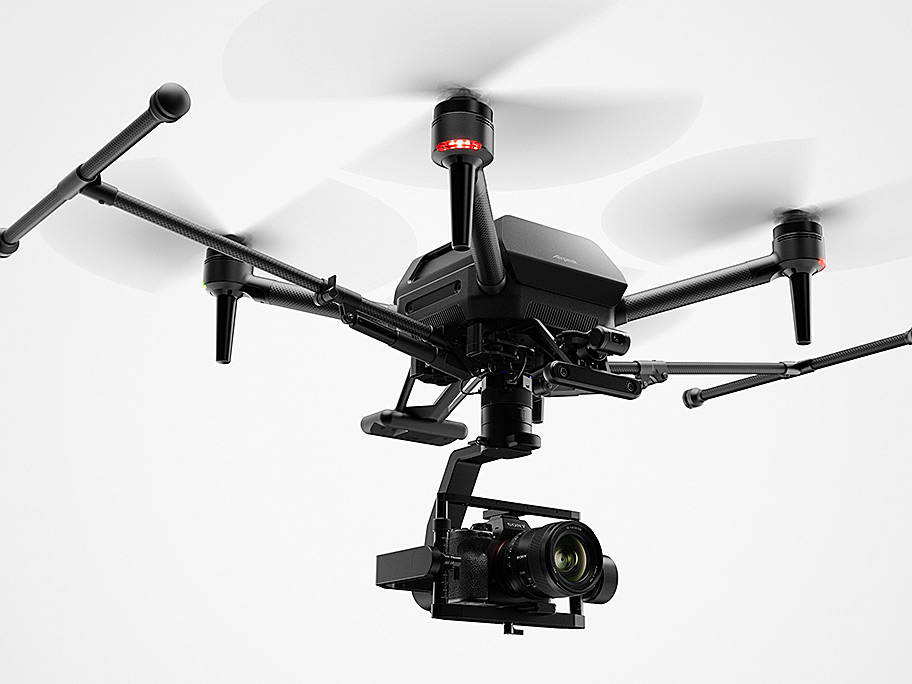 Sony enters drone market seeking professional partners
Usually characterized by a shoulder-to-shoulder push to see the latest in drone technology on a sprawling exhibit floor in Las Vegas, the 2021 Consumer Electronics Show was an entirely different affair, held virtually and lacking the biggest name in drones — DJI. With the conference grounded by the COVID-19 pandemic, the effort this month wasn't to squeeze up close to see what was new, but rather click through endless links looking for product unveilings and updates.
With DJI out of the mix, Sony had a relatively empty stage on which to introduce its entry into the drone market, the Airpeak. First teased last fall, the new drone had video professionals anticipating big things from the manufacturer that has dominated the television and video world in the decades since the advent of electronic news and video gathering.
First impressions — and those are all we have to go on at the moment as Sony has not released detailed specs — are that the drone is big and fairly powerful. Based on photographs and videos of it carrying a Sony Alpha-series camera, the Airpeak seems to be about the size of DJI's Inspire 2 drone. Like the Inspire 2, it has a wide propeller span and landing gear that raises up out of the camera's view.
As for a camera, the drone is depicted carrying the Sony a7S III, which weighs in at about 3½ pounds, meaning the drone should be able to carry most mirrorless and small DSLR cameras.
Sony has gone with a bit of a gangly design for the aircraft itself, pairing an all-black finish with a squarish body, two long landing gear legs with wide feet and four lengthy propeller arms. But what it lacks in outside good looks might be made up for internally. Sony is promising a combination of artificial intelligence (AI) and robotics to aid "adventurous creators." Details are limited on how those tools will enhance flying and aerial photography.
For drone journalists, Sony has an unusual invitation to join as professional partners. The company is interested in "obtaining feedback from professional drone users and seeking collaborators in the United States and Japan to participate in our Airpeak project." It defines professional drone users as people who use drones professionally to create content. The link to sign up for the program requires users to register an account with Sony, after which you'll receive an email acknowledging your registration. As of this writing, there's been no information sent regarding next steps in the collaboration.
Sony's entry into the drone arena comes at a time when the worldwide leader in that market, DJI, has focused expanding its product line into smaller drones, releasing updates last year to its small Mavic line and its tiny Mini line. The company's Inspire 2 and Matrice drones are more likely direct competitors with Sony Airpeak, and those models have been on the market for four and six years respectively.
It won't be possible to fully assess the impact Sony will have on DJI's monster share of the drone market until the Airpeak is available and journalist pilots can get their hands on it. But the Sony brand is a comforting one at television and cable operations around the country (and the planet). Sony camcorders are still a newsroom staple in every state. The company has not been able to break into the nonlinear editing market to reach the level of dominance it had in the late 20th century with U-matic and Beta linear editing gear. Perhaps a platform that will fly its trusted cameras on journalistic missions is just what Sony needs to expand its video reach into the sky.
Comments