The insults "stupid, fat, ugly" are just another day at work
The insults that hurt the most are those that imply that Latina journalists don't belong in the news space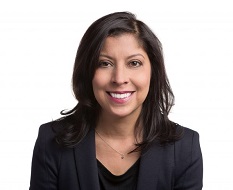 "I have got accustomed that they call me ugly, fat, whore, stupid Puerto Rican, the N word. I'm used to the threats that they will rape me or beat me,"says Helen Ubiñas, a Boricua born in the Bronx, who is the only Latina columnist at the Philadelphia Inquirer where she has been working for the last seven years.
She has learned to live with the growing harassment since she started at Connecticut's Hartford Courant, where she worked for 17 years, first as a journalist and later as the only full-time Latina columnist.
Moving to Philadelphia, she has noticed that the language has become more inflammatory. The last four years have been worse. "I wake up in the morning and have almost 75 comments with insults," on Twitter, Facebook, text messages, voicemail or emails. It gets rampant when she writes her columns about President Trump or racism.
Among all her harassers, she has identified at least ten or twelve men who regularly attack her. They even sign with their name and companies. They fill her voicemail with hate messages telling her to just write about baking or that she should consider killing herself. In the following link, you will be able to hear how harrasment sounds: https://chirb.it/J26hD7
"I can stand many insults, but the ones that get under my skin are those that question my right to be a columnist. The ones that hurt me the most are the insults that say I don't belong in my space, that I'm stupid, that I'm not good enough because of my gender and the color of my skin," she says.
As a woman and a Latina, she feels left on her own to deal with the harassment and would like to see the newspaper have an active process to deal with harassment in an institutional way. For her, preventing the readers from writing their comments on the online comment section is not enough. Trolls find ways to reach journalists, denigrate them, doxx them and even threaten their families.
Gabriel Escobar, the Philadelphia Inquirer Editor and Senior Vice President, says that the newspaper takes these threats very seriously and recognizes that unbridled attacks have only worsened of late. "The most vile and offensive comments I have ever seen have been directed to Helen." He noted some of the measures the newspaper has taken to address the issue are: turning off comments, banning offensive commenters and screening out emails from those who habitually harass. Although these can "help to some degree but all are easily circumvented by people who thrive in hurling daily insults — and worse," he says.
Papers like the Philadelphia Inquirer report direct threats to the police. But the most the police can do is knock on the door of the offender if they can find or know the address, until the situation escalates.
After documenting many cases of harassment, I can't stop being distressed by the cruelty in how women are treated. This reemphasizes to me my project and the necessity of improving support systems for Latino journalists, with a particular focus on female communicators.
In this regard, November was a month of great progress for Fundamedios' RJI fellowship project. Taking due care and all the safety measures, I was able to visit the Reynolds Journalism Institute, meet the team, and establish more rewarding connections for our organization and project.
Next semester, we will work with AdZou, a Missouri School of Journalism class, to create a strategic communications strategy to position our toolkit for Latina journalists to be presented to the public.
Pili Swanson, a Mizzou bilingual student and Innovation Lab student staffer, is working with us on this project. We had the opportunity to use the newly remodeled RJI studio to record some of the toolkit's key pieces, which we hope to share with you soon.
The insightful conversations I had the opportunity to have with faculty and staff at RJI and the Missouri School of Journalism gave me new perspectives and ideas to use in our project. I feel supported with unlimited opportunities to strengthen our network committed to freedom of expression and the fight to reduce inequalities in all its forms.
Comments