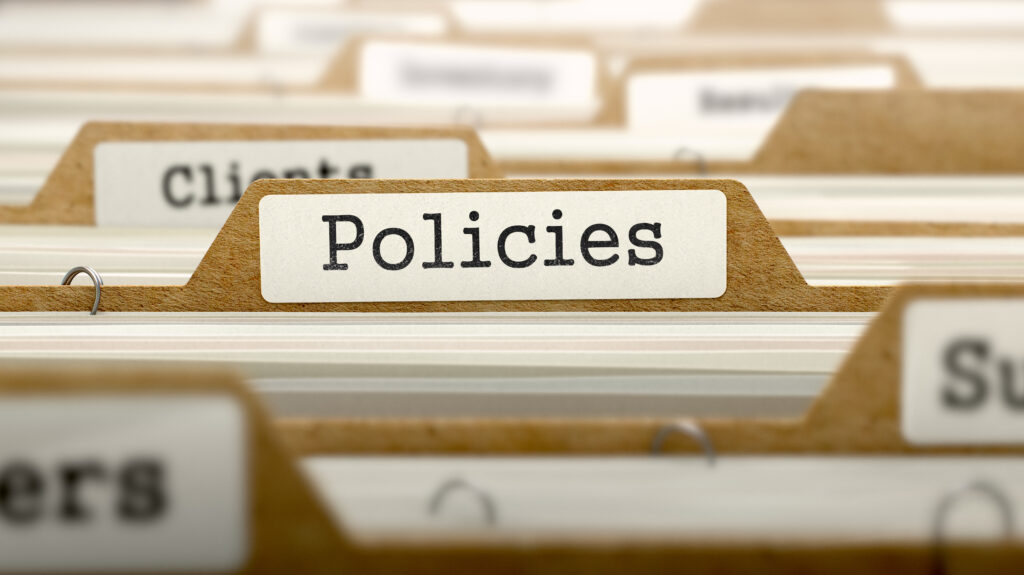 Unpublishing challenges demand cohesion between pre- and post-publication policies
Newsroom project shows newsmaking and "news breaking" policies go hand-in-hand
I met with several editorial leaders of the Columbia Missourian and KOMU-TV recently about our project to develop pre-publication policies that are crafted in consideration of the longtail of publishing. I've written about the importance of critically analyzing reporting practices in a previous article.
Our deliverable is stated as developing "written policies clarifying newsroom philosophies and updated reporting and editing protocols in consideration of the long-tail of digital publishing." This objective aligns with findings from a survey that drove a 2009 unpublishing report written by former Toronto Star Public Editor (and fellowship Advisory Board Member) Kathy English:
In a digital world in which all news and information is easily available to anyone with a computer and Internet access, the onus to publish ethical and excellent journalism that is relevant to the community is more important than ever. As several survey respondents pointed out, publishing in this digital era means that we should be considering the implications of what we publish well before words and images are committed to paper or web space.
Before we met, I reviewed the organizations' online corrections policy, previous relevant editors' columns, previous student research on unpublishing policies, and some "unwritten yet understood" policies conveyed to me in an email. These news organizations, much like many others I've encountered, had sparse and disparate information on our topics of interest scattered in several places, and much of the working policies couldn't be clearly identified in any official documentation. They had, however, already made some good decisions concerning the use of mugshots, for example, that we could incorporate into an agreed-upon working policy.
The goal of our most recent meeting at The Missourian was to begin to brainstorm pre-publication policies such as what types of crime would and would not be covered and when minors' names would be disclosed or obscured. Although in previous conversations the executive editor, Ruby Bailey, had expressed her hope to build an unpublishing (i.e., post-publication) policy as well, I had resisted taking on both at once. We needed to crawl before we walked, I told her. Baby steps.
I was wrong.
We quickly discovered that it's almost impossible to nail down a reporting policy on a topic that is often the cause of an unpublishing request later on without also considering how to deal with the information's potential "death" in response to that request.
Newsroom leaders should ask themselves: "Do we give careful consideration before publication to what we publish online and in the newspaper in the face of the digital reality that has heightened the impact of our journalism?" — Unpublishing report's Questions to Consider
Here is an example:
One of the "unwritten but agreed-upon" pre-publication policies stated that "The Columbia Missourian does not run mugshots with crime briefs or stories where the suspect does not pose a threat to the safety of the community." In our meeting, we critically analyzed what this means for that information's lifespan online.

Let's say someone is suspected of a shooting and the police are searching for them. They think they are armed. The news organization publicizes a former mugshot to make the community aware of the threat. But what happens when the person is apprehended or potentially found to be innocent, and therefore there is no longer a threat? Does the news organization then delete the news item from its website? What happens if the threat was shared on the news organization's social media accounts? You can see how the pre-publication policy is a good one, but naturally leads into questions about unpublishing the content later on.
Our meeting also uncovered policies that again were logical in theory, but they needed more clarity to ensure they could be consistently implemented. For example, another policy stated:
"The Columbia Missourian will not cover an arraignment or write about charges for criminal cases for which are not newsworthy enough to follow through to the final legal dispensation."
We first addressed whether the terminology clearly conveyed the intent; should this simply say that the paper won't cover arrests that aren't newsworthy in the first place? If so, what are those arrests/crimes that aren't worth covering?
Some other editors I've spoken with say they choose not to cover minor crimes involving property, for example, focusing instead on crimes against people. Others specifically identify the types of crimes they won't cover, such as DUI, minor drug possession, and shoplifting. The bottom line is the more clarity and precision in your policy, the easier it becomes to implement, follow consistently, and explain to your audience. Specific to unpublishing, the more precise you are with your pre-publication policy the easier it will be to define what you won't unpublish post-publication.
As the group gravitated to a discussion focused more on unpublishing post-publication, the most fundamental questions emerged.
Previous editors' columns made statements such as:
"If a newspaper archives are a town's biggest database, why would you destroy parts of that data? If journalism still serves as that first cut of history, why would you alter it? Why would a business kill one of its greatest assets? Old stories have value."
This is true, of course; old stories can have significant value. This naturally leads to the most basic question: If old content has value that shouldn't be destroyed, is it being preserved? Are newsrooms prioritizing archiving their online content in ways that align with their print archiving philosophies? Another RJI research project is finding the answer to that question is no. So how can we claim the first draft of history is so valuable that we should not unpublish for a specific reason, yet not value the content as a whole enough to protect it for the future? That question is, frankly, where I believe unpublishing discussions should begin. It's a big question, and it can seriously challenge a news organization's perspective of the unpublishing conundrum.
Next month, we will revisit my fellowship's other project: The unpublishing request process we are building with the Chattanooga Times Free Press. Until then, get in touch with your unpublishing questions and follow us on Twitter at @unpubthenews.
Comments