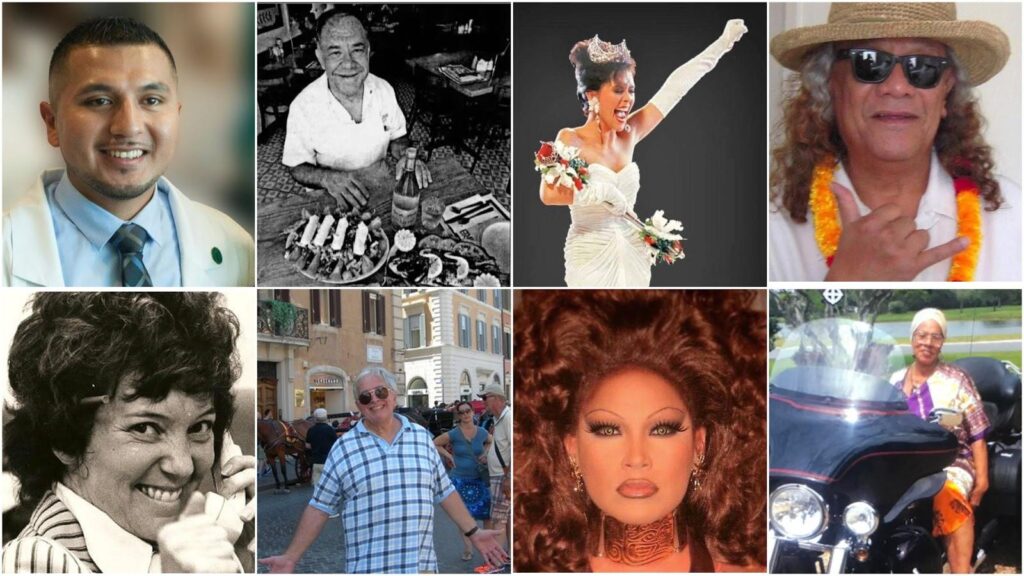 What does it take to revive feature obituaries?
Here's what we discovered from our RJI fellowship
Before the famous and powerful die, notice of their death is often already written. When death comes — the details are polished, dates added, and their stories get shared.
When regular people die, that work falls to family or friends, scrambling to make final arrangements and remember details while grieving.
But there's always been a middle space — where newsrooms can recognize lives lost through reported obituaries on regular people. As newspapers shrink and close, that space has gotten smaller and smaller.
Two and a half years ago, I started an experiment with Poynter and the Tampa Bay Times to test a couple theories: People will read feature obituaries in a digital format. Those stories can drive loyalty through digital subscriptions or membership. And they can help us remember what we have in common.
That experiment turned into a 2020 fellowship with the Reynolds Journalism Institute at the University of Missouri. And that fellowship has brought data and some conclusions to my hypothesis. It's also shown me that I'm not alone in believing feature obituaries are important, worth rethinking and reviving.
"We all know people who we think are so cool, or interesting, or exciting, but a lot of times those stories vanish if no one is there to tell them," one person told an advertising class of students I worked with last semester at MU. "That's why obituaries are important — because they preserve those stories and highlight those ordinary people that make the world a better place."
This report details three pieces of this work so far
The numbers case for feature obits
Lessons from writing feature obits
How we launched an obits newsletter
I hope this work can offer a blueprint for newsrooms, reporters and anyone who thinks remembering the stories of the dead matters.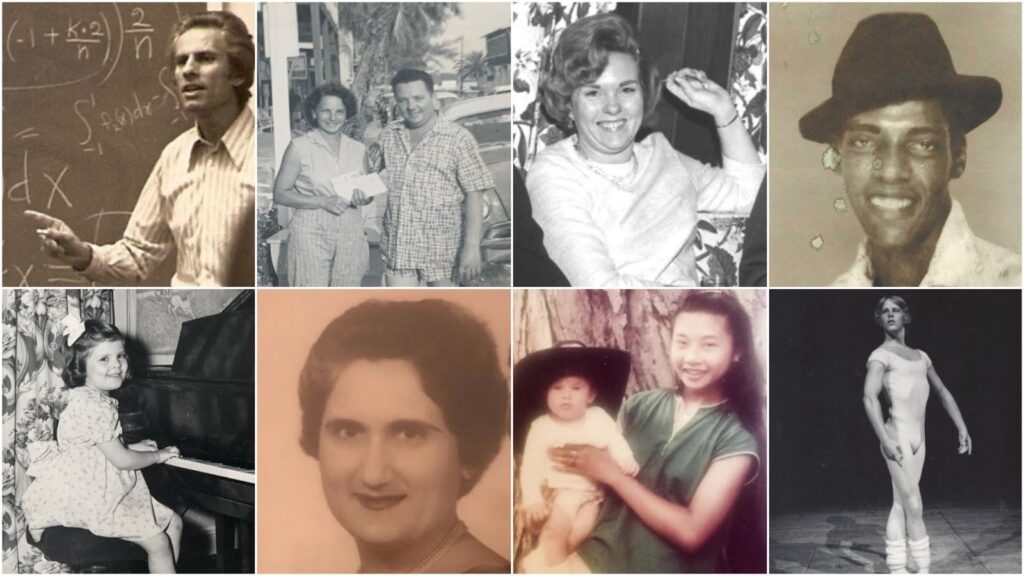 The numbers case for feature obits
Since starting my fellowship with RJI in July of 2020, I've written a weekly feature obituary nearly every week — a total of 37 feature obits.
They generated:
Nearly 200,000 pageviews
Nearly 300,000 engaged minutes
226 people clicked over to the Times subscription or digital subscription page after reading an obit
An average read time of about 1 minute, 30 seconds
Continued readership from month to month for previously published obits (turns out these are solid evergreen content)
I paid attention to the analytics (the Tampa Bay Times uses Parse.ly) month to month to see what they told me about what stories were resonating.
From this, I learned our audiences respond to a few types of obits consistently.
They reflect:
Specific communities, whether that's an industry, a hobby, an identity or a place
The people behind places we all know
People whose lives we can learn from
Here's how readership numbers break down in those categories:
Communities
I wrote an obit a Guyanese immigrant who died of COVID-19 in July 2020, and it's my most-read piece so far. This is a community I have some understanding of because I lived in Guyana for two years with the Peace Corps and I'm married to a Guyanese. This story continues to get read each month. It has a total of 27,348 pageviews.
My second most-read obit so far captured another community — law enforcement. The story about a longtime Tampa police lawyer who'd worked with the last five police chiefs (including Tampa's current mayor) brought in 25,344 pageviews.
The story of a well-known Orlando drag queen who died of COVID-19 also fits in this category. It had 14,609 pageviews.
People behind places
Obits can have an "oh I know that place" allure. A local restaurateur was behind the success of chains that are now part of most communities, including Bennigan's, Chili's and Beef O'Brady's. That story brought 17,257 pageviews.
China City was a St. Petersburg staple for decades, and I previously wrote an obit about the man behind it. When the new business going into the same spot reached out to me, it led to a story of the China City family connecting to the people making their dad's building into a new restaurant. It earned 15,369 pageviews.
And an obit about a waterfront institution where generations of people have lined up to eat brought in 10,395 pageviews.
Lives worth learning from
Obits remind us that we're alive, and often the lessons from one person's life are what makes it resonate. That was the case with the story of a Tampa pastor who grew his church from 25 to 2,000 by living the kind of life he preached about. That story got 8,073 pageviews.
The story of a young man, first in his family to go to college, was also a story about the work that happens when one person can change the trajectory for his family. It brought 8,606 pageviews.
Pass-a-Grille is a historic St. Pete Beach community, and the obituary of the wise woman who ran an iconic motel and restaurant connected with readers, too. It earned 9,957 pageviews.
Not every story brought tens of thousands of readers, but each story continues to be read months after its run. That shows value that extends long after publication.
Lessons from writing about the dead
I used to dread calling a family member after someone's death to start the reporting process. It took me some time to realize that's because that isn't where the process should start.
Launching an obits newsletter
An obits newsletter is depressing, right?
I hear that sometimes — but I find this newsletter is really a place to connect, remember what we have in common, reflect on my own life and learn about other people.
The newsletter was part of the pitch for my fellowship. The idea: Use a weekly newsletter to share stories behind the obits, link to snippets from paid and local obits, drive people back to the Tampa Bay Times and build new audiences.
We launched How They Lived in early December 2020. It comes out on Tuesdays, one day after the obits run online. It has 620 subscribers, and a 42% open rate. At least one of those subscribers writes me back every other week.
The format is pretty simple and short, and that means it's not time consuming for me, editors or subscribers.
Each week I share something from a recent reported obit — a backstory, how I found it, how it connects with similar stories. I've shared subscriber stories, including the couple who spent years collecting euphemisms for "died," drawn from the archives, dug into my family's old obits and detailed what I learned when I called a local funeral home about their pet obits. I've looked for Times reporters who'd be perfect for this little community. So far that's included the reporter whose work has uncovered lost Black cemeteries, a reporter and editor who spoke with people who'd lost loved ones ahead of the Super Bowl, and the humor columnist who got her start at the paper writing feature obits. I also used the newsletter to rewrite the obits of two women who deserved better.
Connecting with our community
A critical piece of finding the voice and purpose of this newsletter came from an unexpected place — a student run advertising agency, AdZou, at the University of Missouri. I extended my fellowship to work with them as a client.
They conducted quantitative research through a survey that reached 334 people in 16 states. They also held one-on-one interviews. Their early findings helped steer How They Lived.
Here's what they shared with me
"We are talking to consumers who are ageless characters that want to feel a common bond with the people in their community. They seek connections any chance they can get, may that be the news they consume, in the communities they live in or any meaningful experience to them."
The target audience the class identified: "Multidimensional connection seekers."
They presented a marketing plan to me in May, and it puts into three words what the newsletter and feature obits have the power to do: Community, Unity, You.
Obits have the power to remind us of our communities, of what we have in common and what we're doing with our own lives. Local newsrooms still have that opportunity, too.
I plan to continue this experiment and hope to grow the newsletter. Want to try it for yourself? I've already heard from one newsroom that launched its own obits newsletter. If this work, any part of it, is something you're interested in experimenting with, please reach out. This is journalism local newsrooms can and should be doing.
"I don't read the obits to find out how they died," one person told the MU students, getting right to the heart of this work. "I read the obits to find out how they lived."
Comments