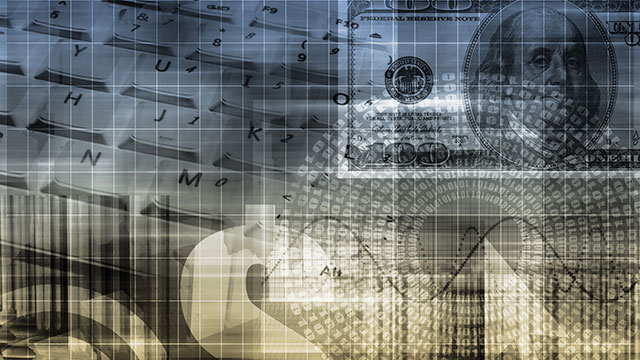 News companies as tech companies: Some venture capitalists say yes
For years, the drumbeat among venture capitalists has been that content is expensive and is not worth their investment. But we've seen a turnaround, and the question is, why now? The answer may simply be optimism.
As Hamish McKenzie and Sarah Lacy wrote in Pando Daily of the return to content:
Large funding rounds don't prove that new media companies are ultimately going to be successes. But it's certainly a new trend in a venture capital community that's historically seen content companies as low growth and unscalable. It's not product, platforms, design, hacks, or algorithms — it's people. Creating content is downright artisan compared to scalable tech startups.
They pointed to a number of content companies that have flourished: Vice, Business Insider, Bustle, PolicyMic, NowThisNews, Vox and Upworthy.
And they noted two tech geniuses who bought news outlets: Chris Hughes, who essentially saved the New Republic, and Jeff Bezos, who is now putting his own leadership into place at The Washington Post.
But I wonder whether this is really a moment for content. Some voices believe this may be true, at least in some cases.
When I spoke with folks at Ozy, a beautiful news startup with seed money from the likes of Laurene Powell Jobs, I heard the refrain that good, original content matters. Ozy's tagline is "Smarter. Fresher. Different.
David Carr has pointed out that Vice Media Inc., which he scorned in "Page One: Inside the New York Times," is "deadly serious about doing real news that people, yes, even young people, will actually watch.
But everyone I've spoken with for this project is building platforms along with their content.
News Deeply, best known for the focused Syria Deeply site, has built a software content management system that it is licensing to companies. Circa has built a CMS and personalization software that it too can license. Prismatic, a news aggregator, aims to be successful not just because it is hosting good content, but because its sophisticated backend employs machine learning to determine what users like.
These companies describe themselves as "half tech, half media," as David Cohn, content director of Circa, put it.
If we look to the recent round of funding that BuzzFeed raised — $50 million from Andreessen Horowitz, a huge name in venture funding — we learn that it is seen by top investors as a tech company as well.
Chris Dixon, an investor in BuzzFeed, explained how the organization was also a preeminent tech company. He wrote on his blog:
BuzzFeed has technology at its core. Its 100+ person tech team has created world-class systems for analytics, advertising, and content management. Engineers are 1st class citizens. Everything is built for mobile devices from the outset. Internet native formats like lists, tweets, pins, animated GIFs, etc. are treated as equals to older formats like photos, videos, and long form essays. BuzzFeed takes the Internet and computer science seriously.
Thus, BuzzFeed is more than listicles (and hard news): It's social sharing to the extreme and it's data.
Inc. called BuzzFeed's data analytics the company's "secret growth strategy."
Many in the news industry have talked about Vox's entrance as a new long-form journalism site. Ezra Klein, Vox's editor-in-chief, has talked about what he hopes will be the difference for the organization: turning vegetable journalism into content people want to read. Innovations in storytelling, such as the site's "cards," have gotten considerable attention.
Yet Vox is not shy in promoting its own technology credibility. The news organization writes and talks about its internal commitment to technology.
In fact, in what could be called the "trailer" video for Vox, Klein talks about Vox's focus on technology, and the video pans over to a programmer working in the newsroom.
The organization penned a piece called "Nine weeks to launch Vox," which depicts the product-side innovation of the site and the commitment to a startup culture of iteration.
And Vox Media as a whole has been capturing interest of news-about-the-news writers for its focus on creating a technology product. As Matt Stempeck of PBS MediaShift writes:
Vox Media, the parent company behind tech website The Verge, gaming site Polygon, and sports site SB Nation, is a hybrid media and technology company that tightly integrates its coverage with internal software development. They produce original reporting on these topics, but they also produce software products to support that reporting. Internally, their product team refers to this configuration "the modern media stack" (as in a software developer's solution stack).
And New York Times reporter Leslie Kaufman has even written about how Vox Media's content management system might actually be a draw for hiring.
Arguably, Vox and BuzzFeed are the two most talked about for-profit venture-backed news startups. Each news organization reinforces the premise that a company must be tech-focused and content-focused.
This is not to say that there isn't an investment in journalism. We should be encouraged by venture capital flowing into news.
But there has to be attention to the technical product to keep interest going in a world of incredible content opportunities, limitations on the digital advertising pie, and constantly greater user-experience expectations as tech hardware improves.
Moreover, venture capitalists are used to funding technology companies. To stay in the game, a news company is going to have to be a tech company to attract the attention of venture capitalists who may not have faith in content but do have faith in the potential of new technology.
Content is sort of back, but technology may be more important than ever before for a news company, especially one seeking venture capital.
Comments