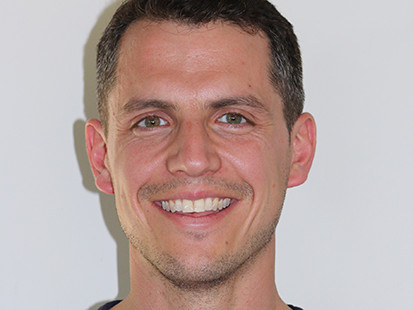 Knight Prototype Fund supports 10 new projects focused on data-driven storytelling and better inform

MIAMI — The John S. and James L. Knight Foundation today announced funding for 10 new projects through the Knight Prototype Fund, which helps people explore early-stage media and information ideas with $35,000 in funding for each venture.
The projects offer tools to build more informed communities, focusing on data-driven reporting and better access to information. They include ideas that bring more transparency to the election process, from a database that helps people better see connections between political donors and elected officials, to a toolbox for local election administrators that allows easy sharing of information with citizens. Some of the projects highlight the importance of a free information culture, offering users tools to help prevent misinformation on the Internet and promote digital rights.
The Knight Prototype Fund launched in June 2012 as part of a Knight effort to match its funding more closely to the pace of innovation. It allows people to experiment, learn and iterate before moving on to the more costly stage of building out a project. Prototype Fund projects go through a six-month prototyping period that begins with a three-day course in human-centered design, facilitated by LUMA Institute. Using this design training as a basis to build out their ideas, teams come together after six months for a Knight-hosted demo day to share their discoveries and prototypes.
The next deadline for prototype applications is Feb. 16.
"The Prototype Fund helps address constantly changing information demands by allowing creative and nimble teams to take risks and uncover unmet community needs," said Chris Barr, Knight Foundation director for media innovation, who runs the Prototype Fund. "Grantees get the benefit of sharing lessons as they build out their ideas, while helping us understand how to advance and learn from early-stage media and information projects."
Knight recently announced funding for 14 Prototype Fund projects as part of the 22 winners of the Knight News Challenge: Libraries.
The following 10 projects will join these winners in this Prototype Fund round:
CAT (Conflict Analysis Toolbox) by Trustees of Columbia University (Project lead: Laura Kurgan): Creating a toolbox to simplify satellite data collection and interpretation, allowing journalists, humanitarian agencies and others to glean valuable information from satellite imagery during social conflicts or natural disasters.
Cloudstitch by Cloudstich Inc. (Project lead: Edward Benson): Developing a Web platform to help journalists easily create interactive, data-driven content without help from programmers.
Flatsheet (Project lead: Seth Vincent): Developing an open source tool to help reporters curate data as a team to make it easier for journalists to pursue rich, data-driven storytelling.
FollowTheMoney.org by National Institute on Money in State Politics (Project lead: Edwin Bender): Establishing a database of election campaign finance and lobbying information to help journalists and the public see connections between political donors and elected officials.
Ketla (Project leads: Dan Archer and Erin Polgreen): Developing a mobile app to help content creators make news accessible to many different languages and literacy levels through visual tools that merge comic books, journalism and user-friendly delivery strategies.
Online Learning Toolbox by Center for Technology and Civic Life (Project lead: Tiana Epps-Johnson): Creating an online-learning toolbox for local election administrators, to complement a previously created website template, allowing them to more easily share information with citizens and improve transparency.
Open Pipe Kit (Project lead: Robert J. Steinert): Creating a tool that will help data journalists and civic hackers collect data without a programmer's assistance or proprietary software.
PolitiFact Plug-In by Poynter Institute (Project lead: Aaron Sharockman): Designing a fact-checking plug-in for Web browsers that will allow people to request a fact-check of Internet content from PolitiFact staff; users will be able to vote on fact-check requests and make comments on flagged content.
Tipbox (Project lead: Xavier Damman): Establishing a unique and private Web address that journalists can share with potential sources to receive anonymous tips securely and privately through encrypted emails.
Wikipedia Space (Project lead: Andrew Lih): Establishing a visitor and discovery center at the National Archives and Records Administration in Washington, D.C., where the public can learn about Wikipedia and a free information culture.
About the John S. and James L. Knight Foundation
Knight Foundation supports transformational ideas that promote quality journalism, advance media innovation, engage communities and foster the arts. The foundation believes that democracy thrives when people and communities are informed and engaged. For more, visit knightfoundation.org.
Comments