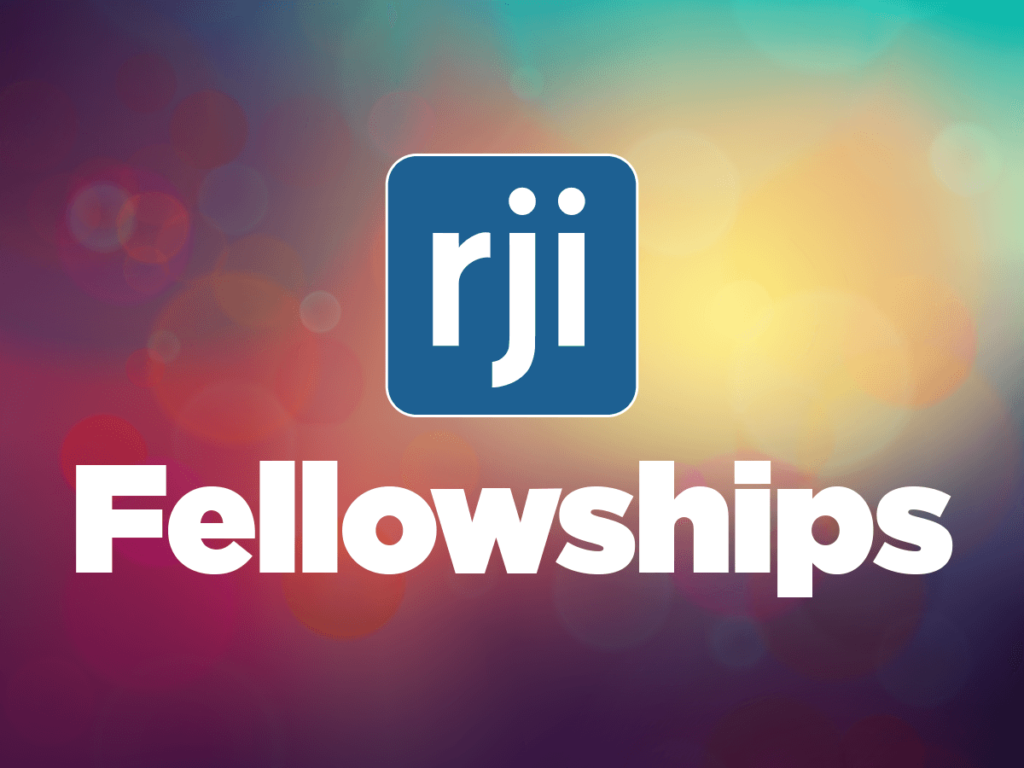 Reynolds Journalism Institute fellows to present overviews of their projects
Fellows will discuss what they learned and answer questions about their projects during the webinar.
The Donald W. Reynolds Journalism Institute's 2020-2021 fellows will present an overview of their projects on Tuesday, Feb. 16 beginning 11 a.m. CST. Six fellows will discuss their project and what they learned, how they accomplished their goals, and share what they created in the process. The webinar is free, but registration is required. To sign up, visit https://bit.ly/3iAApf9.
RJI awarded seven fellowships in April 2020 for the 2020–21 academic year for projects that addressed building a data team in a small newsroom, creating guidelines for unpublishing, harnessing the power of obituaries for revenue generation, the increasing challenges in covering climate change, harassment of marginalized journalists and more. The seven fellows — Deborah Dwyer, Max Siegelbaum, Sara Quinn, Dagmar Thiel, Kristen Hare, Melba Newsome and Clayton Aldern — began work on their various projects last fall.
"This is a quick and easy way to get an update on the progress of RJI's fellowship projects," said Randy Picht, RJI's executive director. "It's been another terrific group and I encourage you to fire up your Zoom and join us."
Here are descriptions of six of the fellows' projects:
Clayton Aldern is a data strategist at Grist, headquartered in Seattle, Washington. His work focused on creating materials for newsrooms to guide them in covering climate issues through a data lens. Additionally, Aldern began compiling a newsroom-facing national climate database accessible to journalists for coverage of environmental stories.
Deborah Dwyer is a Ph.D. candidate at the University of North Carolina at Chapel Hill. She's been working with newsrooms to take a deep dive into the ethics and practicalities of unpublishing.
Kristen Hare is a staff reporter at Poynter. She has been rethinking obituaries for digital audiences by using creative storytelling methods to build audience, digital subscribers and to rebuild a sense of community with the Tampa Bay Times.
Max Siegelbaum is the co-founding editor and a reporter at Documented. He has been experimenting with producing a Spanish-language WhatsApp publication that will deliver information and news about immigration issues in New York City and beyond.
Dagmar Thiel is the USA Director of Fundamedios. Fundamedios is working on a diagnostic and database of threats, online and offline harassment of Latino journalists working in the U.S. The evaluation will show gaps in the safety of Hispanic journalists and allow Fundamedios to create specific training and resources for news media outlets that are affected.
Sara Quinn is a senior fellow at the University of Minnesota and Affiliate Faculty at the Poynter Institute for Media Studies. She, in conjunction with The National Press Photographers Association, has been working to further research the impact of professional photo and video journalism. She will use the data to create a training program with materials for newsrooms to enhance the understanding and utilization of visual storytelling as an integral aspect of the coverage of their communities.
To read more about the RJI fellowship program or learn more about this year's fellows, please visit https://www.rjionline.org/fellowships.
Comments