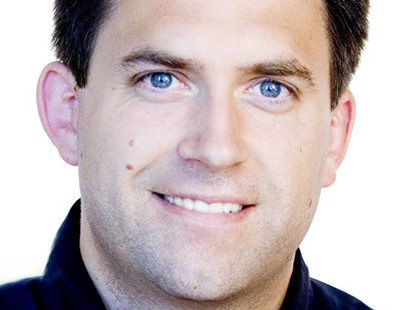 RJI Fellow receives investment from Missouri accelerator fund for chatbot tool
GroundSource, a community engagement platform founded by RJI Fellow Andrew Haeg, recently received a $50,000 investment from the Missouri Innovation Center Accelerator Fund.
Haeg is completing an institutional fellowship in August with the Donald W. Reynolds Journalism Institute. He spent a year developing bots to deepen engagement at various news outlets.
The funds will allow GroundSource to boost marketing efforts to journalists and civic organizations, says Haeg. MIC will also provide GroundSource with mentoring services and, if necessary, assistance seeking additional funding.
GroundSource enables its customers to engage audiences and communities in two-way conversations through text messaging, chat apps and voice messaging, he says. During Haeg's fellowship, several news organizations built chatbots including The Texas Tribune, Minnesota Public Radio and Orb Media. His team is now evaluating if and how well these bots helped increase engagement for those outlets.
Haeg says he sees his fellowship as a first step to enable more organizations to design and build bots for community engagement in journalism and civic participation. Building bots that serve an audience's needs and connects with them requires "a great deal of iteration and experimentation," he says. "It's not something you're going to nail overnight."
During the fellowship, a team of students from the Missouri School of Journalism's Entrepreneurship and Media of the Future class researched potential markets for GroundSource. Haeg says he plans to study their research as GroundSource improves its marketing and determines which industries are best suited for GroundSource's business strategy.
Comments